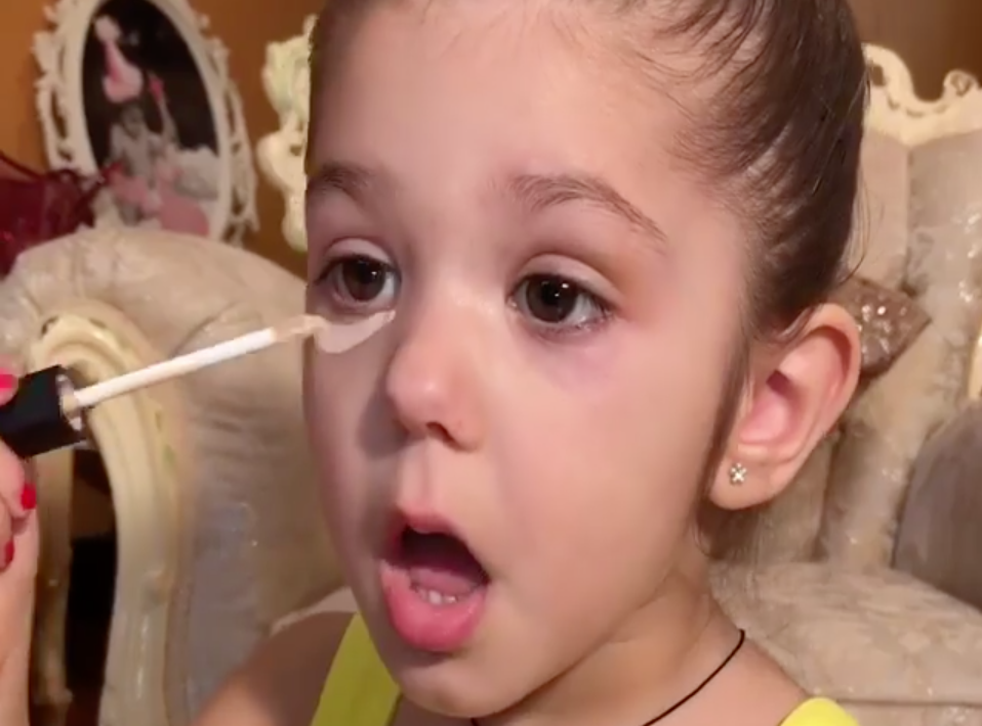 Mother receives criticism over toddler's makeup tutorials
Is there a huge difference between a toddler playing with crayons or playing with makeup? According to people on Instagram there is.
Often used as an outlet for makeup artists to show off their skills and gain followings, for one three-year-old Instagram artist, people are less focused on her skills and more focused on her mum being a "bad parent."
An Instagram account run by a woman called Suela features pictures and videos of her daughter Liriana and her sonDilan - including clips of Liriana applying makeup.
Donning a full face of makeup (concealer, eyeshadow, blush, mascara, and lipstick), the toddler is clearly quite skilled at the application - but many people are reacting negatively despite the child's obvious happiness.
Some have been quick to point fingers at Liriana's mum for allowing her young daughter to apply makeup.
Criticisms range from "she is too young" to "she will never feel pretty without makeup."
One commenter wrote on the video, "She's never gonna believe she's beautiful without makeup."
Another wrote, "Go play little girl, go run around outside and get nice and dirty! Be a kid!!"
Other viewers felt Liriana's mum was to blame for the video - and for exploiting her daughter.
One comment said, "If her parents are letting her do that, they're disgusting. Have some common sense she's only like five."
Someone else criticised Liriana's mum for allowing her daughter to put "toxic" products on her skin.
They stated, "Too young to be doing that. Toxic chemicals in that makeup that she's rubbing directly into her eyes. Where the heck are her parents?!"
While the majority of responses were negative, there were some who praised Liriana's skills and defended her mum.
One comment said, "I don't know what you are talking about or what your childhood was like but mine was filled with little dora nail polishes and little lip glosses for kids, it's just makeup."
Others simply compared the makeup to other forms of art, no different from drawing scribbles on a paper or finger painting.
Responding to the controversy, Suela told The Independent, "This whole entire thing is for fun. I don't understand why people are looking soooo into. The people who follow me see my family stories and see my children playing in the park, or reading, or attending preschool I have no idea why some videos of her doing her makeup WILLINGLY on her own is viewed to be so terrible."
She continued, "My daughter loves doing her make up for fun. she's full of personality and it's an activity she enjoys. I allow it from time to time this isn't an every day event and after she puts makeup on I give her a bath and it's over. I don't read any of the comments anymore to be honest because people are so quick to negatively judge others and while they're feuding over a 3 year old doing her makeup, my kids and I are playing or watching a movie together."
Join our new commenting forum
Join thought-provoking conversations, follow other Independent readers and see their replies