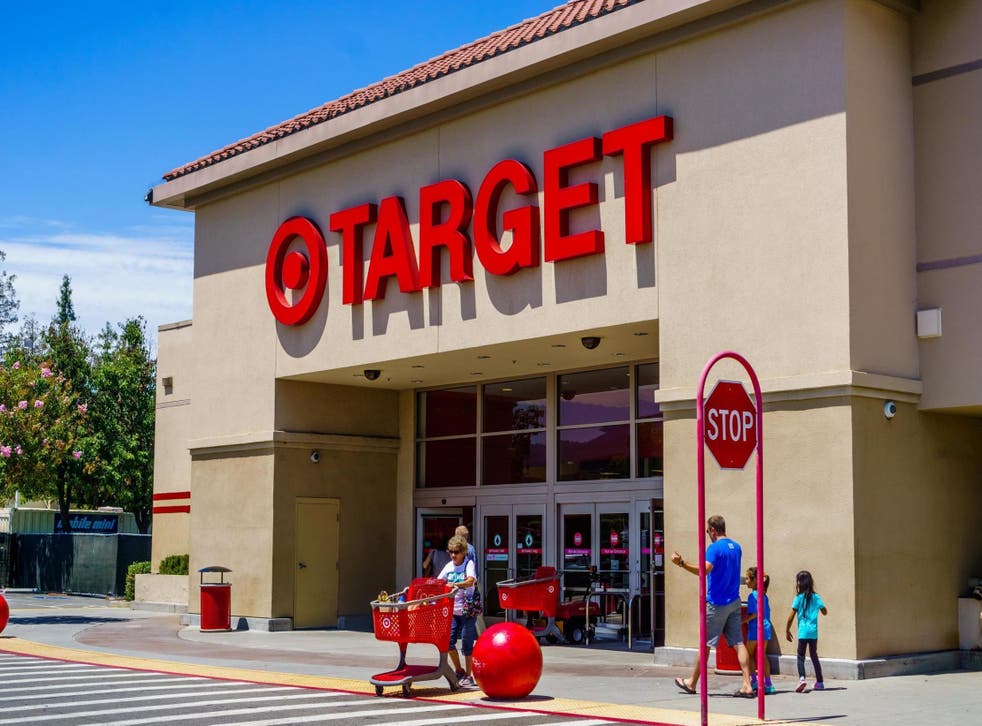 'Absolutely amazing': Toddler who uses wheelchair pictured in awe of Target ad
'Thank you Target for having models that represent everyone' 
Chelsea Ritschel
New York
Thursday 13 February 2020 18:20 Comments
A mother has praised Target for an ad that featured a child in a wheelchair after her toddler son, who also uses a wheelchair, stopped to stare at the picture.
Demi Garza-Pena was shopping in a Target in Peoria, Arizona, with her two-year-old son Oliver "Ollie" Garza-Pena when the toddler "stopped me in his tracks".
According to Garza-Pena, who captured a photo of the moment and shared it on Facebook, her son then turned back around to look at the picture he'd spotted "in awe".
"He just started at it in awe!" the mum wrote. "He recognised another boy like him, smiling and laughing on a display at Target.
"Oliver sees kids every day, but he never gets to see kids like him. This was amazing!"
Garza-Pena then expressed her happiness that other kids will also see the inclusive ad.
"There is a lot of focus on representing diversity, but representing people with disabilities is just as important!" Garza-Pena concluded.
The post, which has since been liked more than 39,000 times and shared more than 28,000 times, has prompted hundreds of people to applaud Target for making the "beautiful moment" possible.
"I love this! What a sweet story. Love seeing more children of all abilities, shapes and sizes represented more. It matters," one person wrote.
Another commented: "This is absolutely amazing! Brought me to happy tears."
Garza-Pena's photo also captured the attention of the mother whose son is featured in the advertisement, who wrote on the post: "I'm that little boy in the Target displays Mom and this picture has me in tears!
"Tell Ollie he can do anything he puts his mind to!"
In response to the support, Target store director Luca Bakemeier told NBC12: "It's what we live for, what we love to see: that kind of backing and support, not only for Ollie but just the things Target's been doing."
Target first launched inclusive ads in 2017 and has expanded them since then. Last year, the retailer, which also sells adaptive apparel, received praise after it unveiled Halloween costumes adapted for children with disabilities.
Register for free to continue reading
Registration is a free and easy way to support our truly independent journalism
By registering, you will also enjoy limited access to Premium articles, exclusive newsletters, commenting, and virtual events with our leading journalists
Already have an account? sign in
Join our new commenting forum
Join thought-provoking conversations, follow other Independent readers and see their replies