The Independent's journalism is supported by our readers. When you purchase through links on our site, we may earn commission.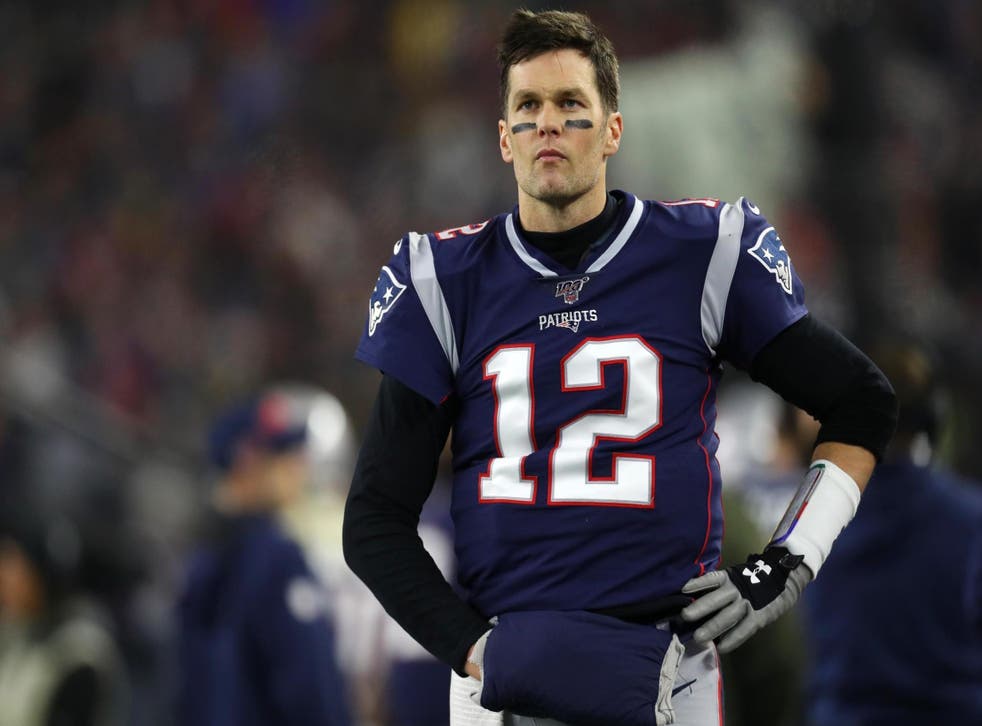 Tom Brady fans express shock over football player's outdated phone
iPhone 6 Plus was released in September 2014
Tom Brady fans have expressed their shock at finding out the star football player uses an outdated phone - despite recently signing a contract worth a reported $50m.
On Saturday, the Tampa Bay Buccaneers quarterback posted an Instagram Story showing his followers the 99F temperature outside, as shown by his car screen.
But, rather than focus on the sweltering heat, fans of the football player instead noticed that the car's screen showed Brady using an iPhone 6 Plus, a model released in 2014.
"Tom Brady still uses an iPhone 6, I see why he needed that Tampa contract, that man is down bad," one person tweeted alongside a screenshot of the car screen.
Another said: "Tom Brady is out here using an iPhone 6+. That's so old it didn't get updated to iOS 13."
"If you've ever felt underappreciated or underpaid for the work that you've put in just remember that Tom Brady has an iPhone 6," someone else joked.
However, others defended the 43-year-old, who has an estimated net worth of $180m, on the basis that the iPhone 6 was the last model to feature a home button and a headphone jack - while some suggested that the football player only uses the phone to play music in his car.
"That's the last iPhone that still has a headphone jack. Only reason I refuse to upgrade as well," one person tweeted.
"Could be an old phone he uses just for music that had his music library on it," someone else wrote.
On Monday, Brady's 43rd birthday, the football player jokingly acknowledged the criticism of his old phone while thanking his fans and followers for the birthday wishes.
"Thank you for the bday wishes!! Might treat myself to a new iPhone this year…" he wrote on Twitter.
Register for free to continue reading
Registration is a free and easy way to support our truly independent journalism
By registering, you will also enjoy limited access to Premium articles, exclusive newsletters, commenting, and virtual events with our leading journalists
Already have an account? sign in
Register for free to continue reading
Registration is a free and easy way to support our truly independent journalism
By registering, you will also enjoy limited access to Premium articles, exclusive newsletters, commenting, and virtual events with our leading journalists
Already have an account? sign in
Join our new commenting forum
Join thought-provoking conversations, follow other Independent readers and see their replies