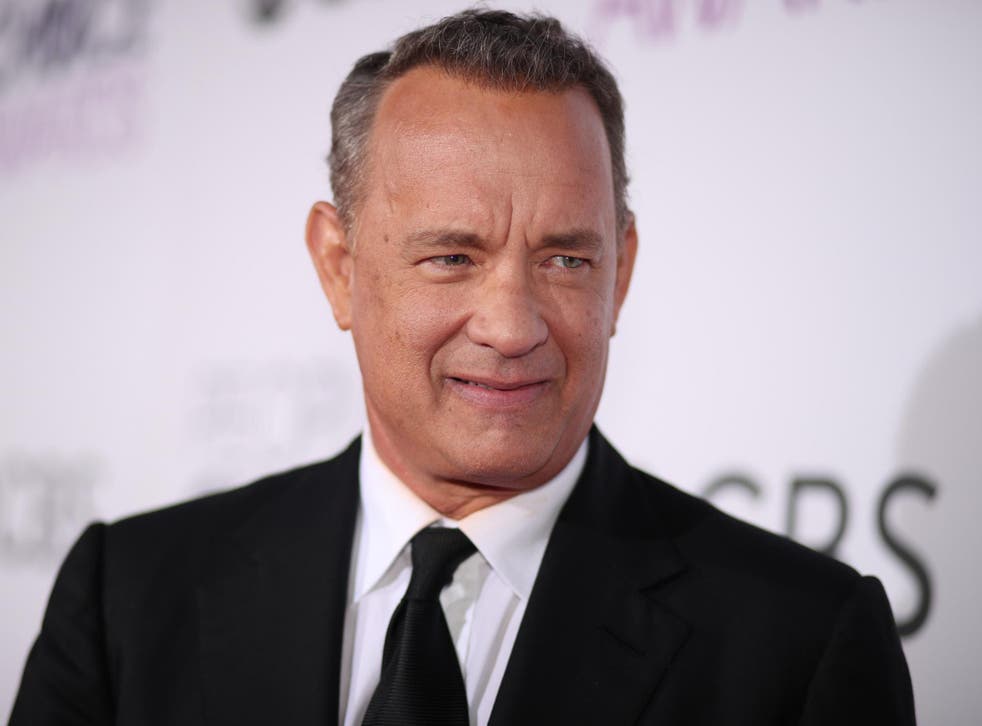 Tom Hanks calls out 'hoax' endorsement of CBD company
'I've never said this and would never make such an endorsement,' Oscar-winning actor says
Sabrina Barr
Wednesday 22 January 2020 17:47 Comments
Tom Hanks has condemned a promotion for a CBD company that includes a fake endorsement from him as an "intentional hoax".
On Tuesday, a screenshot of the online advertisement in question was shared on Twitter by the A Beautiful Day in the Neighbourhood actor.
It included a photograph of him taken at the 2015 Outfest Legacy Awards in California, in addition to a quotation that he claims he never said.
"The advances Doctor Oz has made in the CBD industry are remarkable," the falsified citation reads. "I wouldn't believe it if I hadn't had the chance to try it out for myself."
In a definitive statement, Hanks said he "would never" say anything of the sort.
"This is false and an intentional hoax," the Oscar-winning actor stated.
"I've never said this and would never make such an endorsement. Come on, man!"
Dr Mehmet Oz, a cardiac surgeon and host of daytime talk show The Dr Oz Show, also denied any involvement with CBD companies.
"Could not agree more with @tomhanks," Dr Oz tweeted.
"This is a fake and misleading advertisement intended to take advantage of consumers using false claims and our likenesses illegally."
In July 2019, Hanks called out a similar online advertisement, which quoted him as praising advances made in the CBD industry.
"FRAUD! INTERNET FAKE! Just so you know," the 63-year-old wrote on Instagram.
Tom Hanks movies

Show all 9
Earlier this month, Hanks delivered an emotional speech while accepting a lifetime achievement award at the Golden Globes.
The actor, who joined Denzel Washington, Jodie Foster and the late Robin Williams in receiving the Cecil B DeMille Award, thanked those who have helped him throughout his career, in addition to expressing gratitude towards his family.
"I can't tell you how much your love means to me," he said to his wife, actor and producer Rita Wilson, and their children.
Register for free to continue reading
Registration is a free and easy way to support our truly independent journalism
By registering, you will also enjoy limited access to Premium articles, exclusive newsletters, commenting, and virtual events with our leading journalists
Already have an account? sign in
Join our new commenting forum
Join thought-provoking conversations, follow other Independent readers and see their replies