Meet the twins being called the real-life Billy Elliots
They have been dancing since the age of seven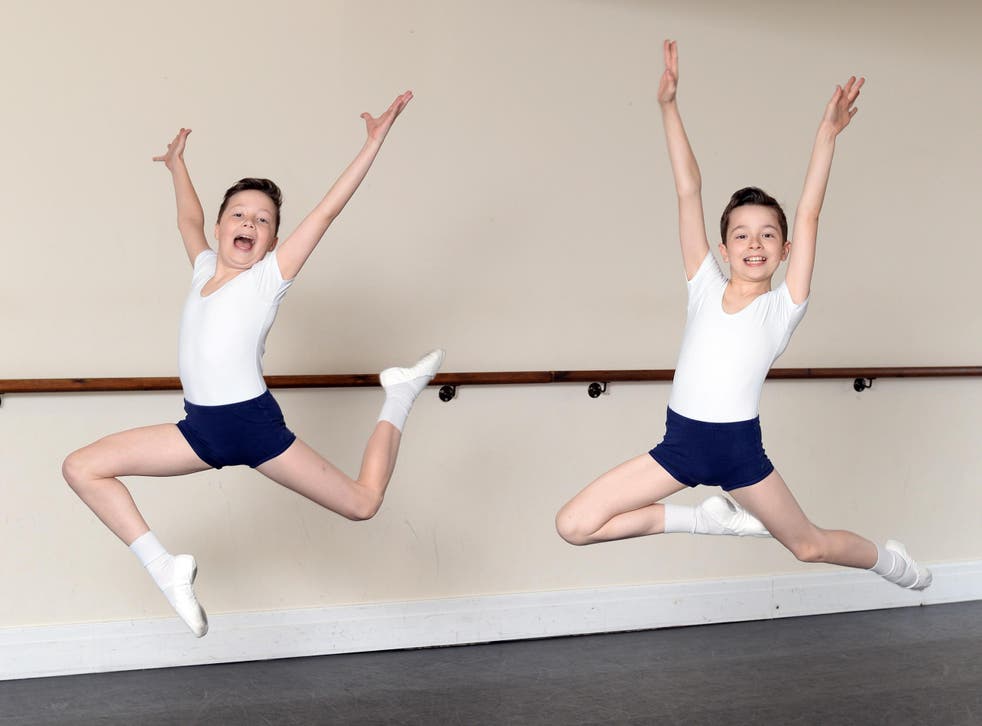 A pair of eleven-year-old Northern twin boys have been dubbed the 'real-life Billy Elliots', after both were awarded places at prestigious UK ballet schools.
Sam and Haydn Astbury, who began ballet dancing at the age of seven at the Sylvia Conway Dance Academy in Cleveleys, Lancashire, will be starting at the schools in September.
There, their training levels will be increased from four hours per week to four hours per day, alongside a range of academic lessons.
Sam will be attending The Royal Ballet School in London, one of the world's greatest centres of ballet training - having produced dancers and choreographers such as Darcey Bussell, Margot Fonteyn, and Anthony Dowell. The school offers an eight-year structured dance course, designed to prepare young students for a career in classical dance.
Haydn will be starting at Elmhurst Ballet School in Birmingham – the oldest vocational dance school in the UK, and a renowned centre of excellence for classical ballet. Various Birmingham Royal Ballet performers, including Rosanna Ely, James Barton, and Jade Heusen, attended Elmhurst.
Their mother, Sylvia Astbury, who runs Sylvia Conway Dance Academy, expressed her pride - especially given the extremely "fierce competition" for places at the esteemed schools.
She explained: "There are only 12 places for boys at each school so to have been selected is brilliant for them. It is very unusual for children to be selected for the schools and there is so much competition."
In order to attend the ballet schools in London and Birmingham, the twins will be leaving home this September, which their mother has said will take some getting used to.
She explained: "Not only for me missing them myself but also for the two boys because they have never been split apart before. It would obviously have been ideal for them to go to the same school but they will do brilliantly. They have met some of the boys who will be attending the schools and they are very excited. "
The twins will have to pass all of their assessments at the end of every year, to be able to stay on at the prestigious schools. They will also have to adapt to a much higher volume of ballet training, which will be a steep increase from their current training hours.
Sylvia added: "At home, they only do about four hours a week but at school, they will be doing four hours of ballet a day. That's on top of normal lessons like Maths and English so they will be very long days with early starts and late finishes."
"They are looking forward to it though because they love ballet, so they are excited to do it more often. They just love dancing."
The twins' mother paid credit to Sam and Haydn's primary school, Stanah Primary School, for being so supportive, and allowing them the time out to attend their auditions.
She said: "[Stanah Primary School] have been great with letting them take time out. They are both part of the Royal Ballet Junior Associate Programme which they go to once a week so they missed school but they were always very supportive."
Sam and Haydn hope to become part of a ballet company in the future. The training provided at their respective ballet schools will hopefully prepare them so that they will be closer to making that dream a reality.
Sylvia explained: "Hopefully when they finish the secondary they can then apply for their 'upper school' and go on to join a ballet company. It's their first steps on the path to what is hopefully great success in ballet."
Register for free to continue reading
Registration is a free and easy way to support our truly independent journalism
By registering, you will also enjoy limited access to Premium articles, exclusive newsletters, commenting, and virtual events with our leading journalists
Already have an account? sign in
Register for free to continue reading
Registration is a free and easy way to support our truly independent journalism
By registering, you will also enjoy limited access to Premium articles, exclusive newsletters, commenting, and virtual events with our leading journalists
Already have an account? sign in
Join our new commenting forum
Join thought-provoking conversations, follow other Independent readers and see their replies