Pregnant women being denied choice of caesareans at a number of UK hospitals, report finds
15 per cent of trusts have refused to perform maternal request caesareans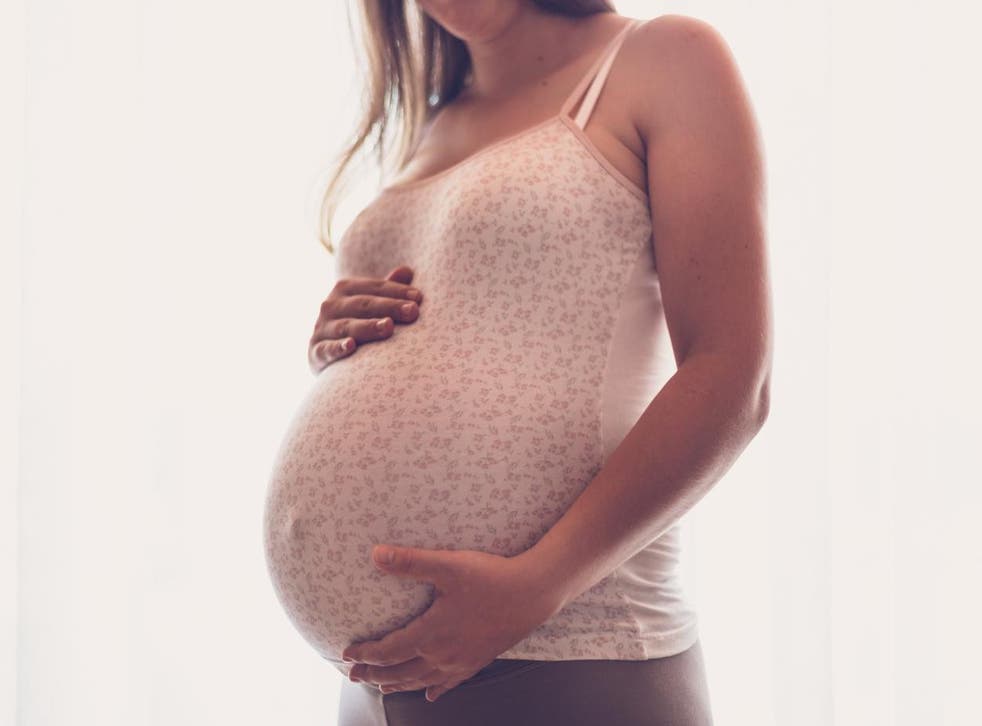 A number of hospitals across the UK are routinely refusing to perform caesarean sections on expectant mothers unless they have a medical reason for doing so, an investigation has revealed.
Birthrights, a charity dedicated to protecting human rights in childbirth, conducted a nationwide freedom of information request to 153 trusts about how they adhered to NICE guidelines.
Under the rules, women requesting a caesarean for whatever reason "should be offered appropriate discussion and support – but ultimately, if they are making an informed choice, a caesarean should be offered".
They also state that if one obstetrician is unwilling to perform an elective caesarean, the patient should be referred to another who will.
However, Birthrights' data revealed that the majority of trusts in the UK make the process of requesting a caesarean lengthy, difficult or inconsistent, adding anxiety and distress to women at a vulnerable time.
Of the 146 trusts that shared their policies with Birthrights, 15 per cent refused elective caesareans outright, 47 per cent partially complied and 12 per cent did not seem to have a clear position.
Only 26 per cent of trusts fully complied with the guidelines and offered women a caesarean on request.
Commenting on the results, chief executive of Birthrights Rebecca Schiller said: "Maternal request caesareans are the number one reason women contact the Birthrights advice service.
"It is clear that women requesting caesareans meet judgemental attitudes, barriers and disrespect more often than they find compassion and support. We are concerned that this lack of respect for patient dignity could have profound negative consequences for the emotional and physical safety of women."
Despite the findings, a number of organisations insist that women's voices and choices should be respected and supported to ensure a good birth.
The positive birth movement

Show all 5
"We are disappointed by the findings which suggest that some trusts do not appear to offer women 'maternal request' caesarean births, with variation in trust policy and guidance across the UK," Dr Alison Wright, vice president of the Royal College of Obstetricians and Gynaecologists, told The Independent.
"This denies women choice about their birthing experience and highlights the importance of trusts updating policies and guidelines to ensure women have access to safe and personalised care."
Ms Wright said that women may request a caesarean for a number of reasons, including fear of having a complicated vaginal birth or having had a previous traumatic experience.
In these instances, she said that patients are encouraged to talk to a midwife or obstetrician and access support from a counsellor or psychologist to help address any concerns they may have. However, some women may still choose a caesarean birth, which "should be respected and supported".
Gill Walton, chief executive and general secretary of the Royal College of Midwives, added: "Midwives should listen to women who want a caesarean section and discuss the risks and benefits of caesarean section and physiological birth in a way that is understandable and accessible to them.
"Women must be given the information to explore their views and feelings about caesarean birth, to enable them to come to an informed decision about their preferred type of birth. This information should reflect the individual woman's current and previous medical, obstetric and psychological history.
"Midwives have an important role in supporting women who request caesarean section and respecting their reasons."
Last year, Birthrights launched a campaign to engage with trusts who state that they do not offer maternal request caesarean sections, including Oxford University Hospitals (OUH).
The trust's policy states that it will not offer caesareans to patients who are frightened and will instead refer them to another hospital.
In response to the campaign, OUH stated that their approach was in full compliance with NICE guidelines, and that they offered a "kind, friendly and professional service".
However, Birthrights has since provided the OUH with a number of case studies from women whose stories appear to be at odds with its stated aim, instead reporting that they have been left shaken by consultations, and feeling distressed and anxious knowing that their request for a caesarean section would not be granted.
Earlier this year, OUH said that its decision was "not related to targets but to good practice and reducing harm to women".
Dr Veronica Miller, clinical director for women's services at OUH, told The Independent: "A caesarean section which is not clinically indicated may have serious consequences for a woman and her baby.
"Some women have real anxieties about labour or have had a previous poor birth experience. We have a perinatal mental health team who see and assess women in this situation. In these circumstances, a planned caesarean section may well be the best outcome. All requests are considered on an individual basis and a plan for the woman's care put in place."
Ms Miller added that the OUH's practice in this area supports NICE guidance and that, although its obstetricians support caesareans for clinical indications, including mental health issues, they are not required, and cannot be made, to do so when there is no clinical indication.
Register for free to continue reading
Registration is a free and easy way to support our truly independent journalism
By registering, you will also enjoy limited access to Premium articles, exclusive newsletters, commenting, and virtual events with our leading journalists
Already have an account? sign in
Register for free to continue reading
Registration is a free and easy way to support our truly independent journalism
By registering, you will also enjoy limited access to Premium articles, exclusive newsletters, commenting, and virtual events with our leading journalists
Already have an account? sign in
Join our new commenting forum
Join thought-provoking conversations, follow other Independent readers and see their replies