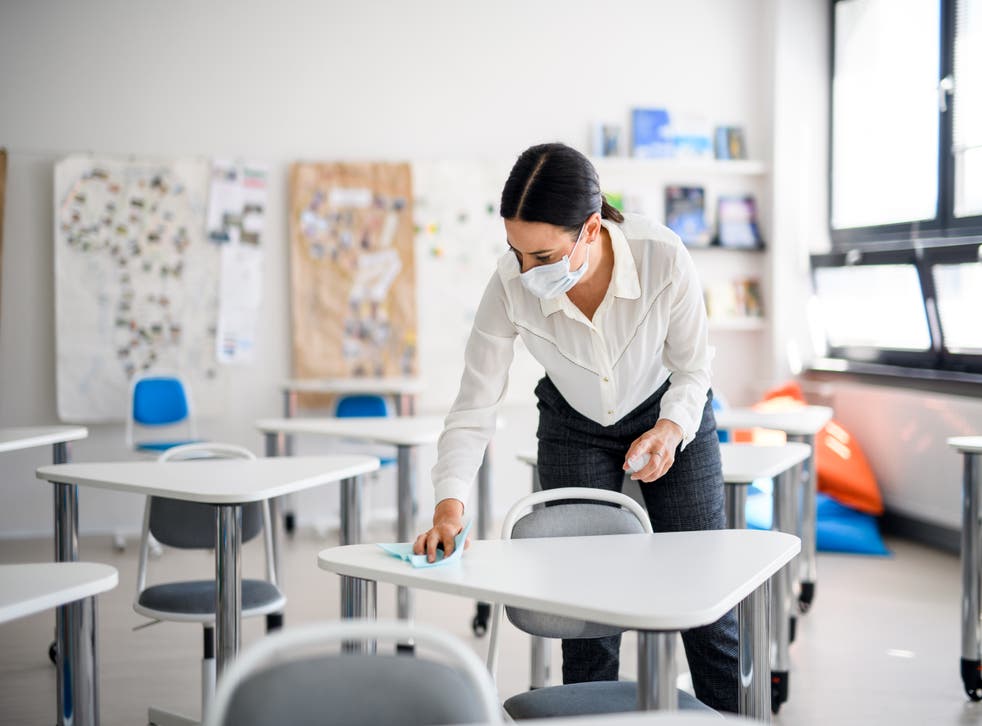 Will I be fined for not sending my child back to school?
Children returning to school is the first phase of the government's roadmap out of lockdown
All school pupils in England will return on 8 March, as the first stage of the government's roadmap to lift lockdown.
Schools have been closed since 5 January, when the national lockdown began. Prior to this, teaching unions had been calling for schools not to reopen after Christmas.
The day before lockdown began – the first day of term – many teachers refused to work from the classroom, invoking section 44 of the employment rights act 1996, stating that it is unsafe to return to teach classes in person.
The government had been steadfast in its resolve that schools should return after Christmas, so new lockdown regulations forcing schools to close marked a big U-turn.
All secondary school children will take three rapid asymptomatic Covid tests the week they return to school and, after that, they'll be given two test kits each week to use themselves. Primary school pupils will not be tested but staff will continue to test twice a week at home.
If a student or staff member tests positive, that person and anyone who has been identified by the government's test and trace service as their close contact will be asked to self-isolate.
However, many parents are still nervous about schools returning.
What happens if I keep my child off school?
According to the Department for Education, school attendance is mandatory in England from 8 March, though schools have discretion on how they want to phase the return of their pupils across that week.
The DfE has said the normal rules on sending your child to school will apply. This means parents whose children have an unauthorised absence from school can be given a penalty notice fining them each £60.
If this isn't paid within 21 days, it rises to £120 each. If parents fail to pay the fine for a total of 28 days, they can be prosecuted.
If a child regularly fails to attend school, parents can be prosecuted by the local authority. If found guilty of an offence for their child's lack of school attendance, they can be fined up to £2,500 and even sent to prison for three months.
In July 2020, after schools returned following the first lockdown, education secretary Gavin Williamson said parents would face fines if they refused to send their kids back.
Speaking on LBC, he said: "We have to get back into compulsory education, and as part of that fines sit alongside that.
"Unless there was a good reason for the absence then we would be looking at the fact that we would be imposing fines on families if they were not sending children back."
When is my child allowed to be off school?  
Students who have Covid symptoms, have tested positive for Covid or have been identified by the government's test and trace programme as being a close contact of someone who's tested positive will be asked to self-isolate, and will engage in home-learning if they aren't unwell.
Other than this, normal reasons for authorised absences (such as illness or having advance permission from the school not to be in attendance) will apply.
Join our new commenting forum
Join thought-provoking conversations, follow other Independent readers and see their replies