People are now getting ultrasound scans of their babies painted on their nails
'This is actually terrifying'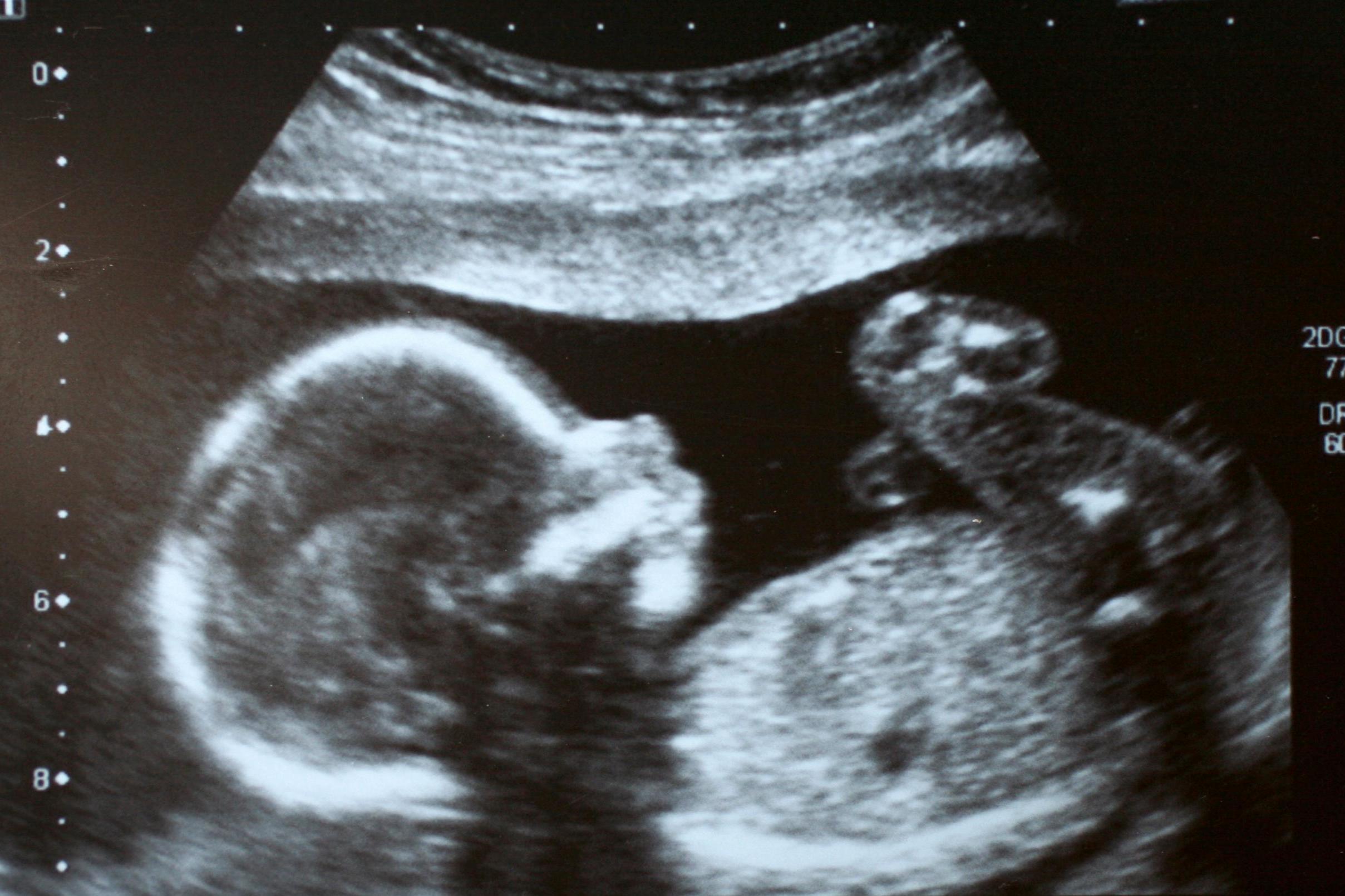 Baby scan nails might not sound like the most obvious of beauty trends, but the avant-garde acrylic creations might just be the biggest thing to happen to nails since polish.
Sarenity Hair and Beauty recently started offering the bespoke service at its Stockton-on-Tees-based salon and have since been inundated with requests after an image of one customer's baby scan nail went viral on Facebook.
Garnering more than 44,000 shares, the post has thrust the local salon - and its quirky treatment - into the spotlight.
Created by nail artist Sarah Clarke, the process for producing the nails is fairly simple, with customers simply sending over a copy of their scans and Clarke recreating them on a single acrylic nail using paint and a fine brush, she told Pretty52.
Customers can then either glue the nail on as one would with a normal acrylic, or frame it as a keepsake.
"It has proven to be very popular with existing clients and people from all over requesting it also," Clarke said.
While some clients come in requesting the special nails to celebrate their pregnancy, others have done so in homage of babies they have miscarried or lost due to premature births, she added.
The image of the nail which went viral was actually Clarke's first attempt and she has since been met with hundreds of requests for the service, revealing in a Facebook post that she has had to seek the assistance of other nail technicians as she is completely booked up with clients.
The snap has polarised Facebook users, with some suggesting it could be a "cute idea for a gender reveal" and others teasing that the baby scan nail looks "very extra".
"This is actually terrifying," commented one person.
"It's a bit weird isn't it but the detail is amazing," added another.
Join our commenting forum
Join thought-provoking conversations, follow other Independent readers and see their replies