Uniqlo pulls advert from South Korea after mistranslation seems to mock sexual slavery victims
Consumers are calling for a national boycott 
Uniqlo pulls advert from South Korea amid translation backlash
Japanese-owned brand Uniqlo has been forced to pull an advert from airing in South Korea after a mistranslation appeared to mock women forced into sex work during the Second World War.
The 15-second ad was criticised by consumers after Korean subtitles seemed to reference a period that has been the subject of intense diplomatic tension over the last several years.
In the advert, 97-year-old fashion icon Iris Apfel is asked by 13-year-old designer Kheris Rogers what she wore when she was her age.
In the original clip, Apfel replies "Oh my god, I can't remember that far back!"
But the Korean translation reads: "Oh my god, how can I remember what happened more than 80 years ago?"
UK news in pictures

Show all 50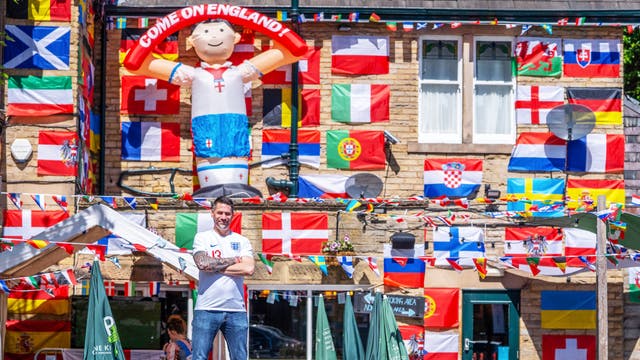 Critics interpreted the comment as a nod to the tens of thousands of Korean women who were forced to work in brothels serving the Japanese Imperial Army between 1932 and 1945.
Protestors have targeted Uniqlo stores in South Korea and sales have already dropped in response to calls for a boycott.
The bitter legacy of the "comfort women" has caused a number of diplomatic incidents between South Korea and Japan in recent years, despite a 2015 compensation agreement designed to settle the matter.
Koreans were also forced to work as labourers in Japanese industry during the period.
The Japanese government has previously been accused by South Korea of downplaying the impact of forced servitude during the Second World War and consumers have perceived Apfel's mistranslated comment as further dismissal of the issue.
A parody of the Uniqlo advert, by history student Youn Dong-hyeun, went viral after being posted on YouTube. In the clip, Youn stands with 90-year-old Yang Geum-deok, who was forced to work for Mitsubishi throughout the Second World War.
Youn asks what it was like for Yang when she was young, mirroring Rogers and Apfel's interaction. "It is impossible to ever forget that awfully painful memory," replies Yang.
Uniqlo denied any intent to offend with the advert, which was removed from the air on 19 October.
"There was no intention to touch on the issue of comfort women or the South Korea-Japan dispute," a Uniqlo official told Reuters, under the condition of anonymity.
The Independent has contacted Uniqlo for further comment.
Join our new commenting forum
Join thought-provoking conversations, follow other Independent readers and see their replies