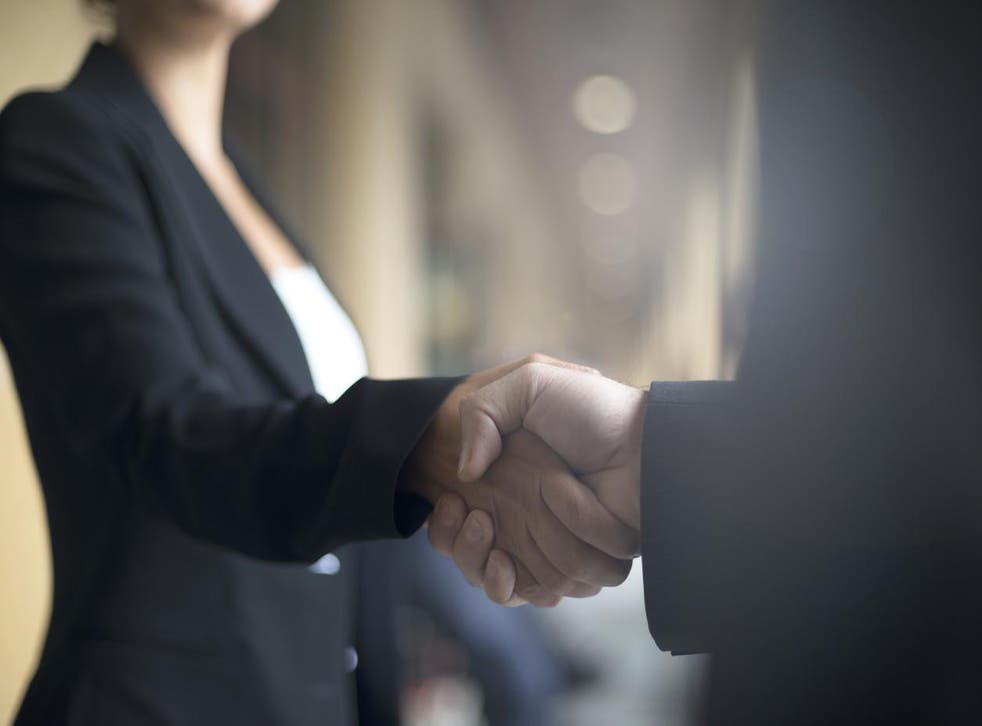 People with strong handshakes are better at problem solving and memory tests, finds study
Scientists are now researching if exercise could be a good way to boost brain power
A new study has revealed that people with strong handshakes are more intelligent and have better memories.
The research by the University of Manchester, analysed 475,397 people across the UK and discovered that people who had a stronger grip also performed better in every test of brain function.
In the general population, it found that maximal grip strength was positively and significantly related to visual memory, reaction time, reasoning, number memory and prospective memory.
As such, a strong handshake could be a tell-tale sign for bosses to look out for when searching for the most intelligent employees at interview.
The latest study accounted for differences in age, gender, weight and education, and the team now want to extend the research further.
Here, they hope to establish whether exercise could be a good way to boost brain power.
"We can see there is a clear connection between muscular strength and brain health," said study leader Dr Joseph Firth.
"What we need now are more studies to test if we can actually make our brains healthier by doing things which make our muscles stronger — such as weight training."
Health news in pictures

Show all 40
If you don't have the strongest grip though fear not, because scientists previously unveiled a step-by-step guide to the perfect handshake.
Geoffrey Beattie, the University of Manchester's head of psychological sciences, came up with a mathematical formula which took into account 12 key measures needed to convey trust and respect to the recipient.
The steps are: use the right hand; a complete grip and a firm squeeze (but not too strong); a cool and dry palm; approximately three shakes, with a medium level of vigour, held for no longer than two to three seconds.
The handshake must also be executed with eye contact kept throughout and a good natural smile with an appropriate verbal statement, according to the scientist.
Join our new commenting forum
Join thought-provoking conversations, follow other Independent readers and see their replies