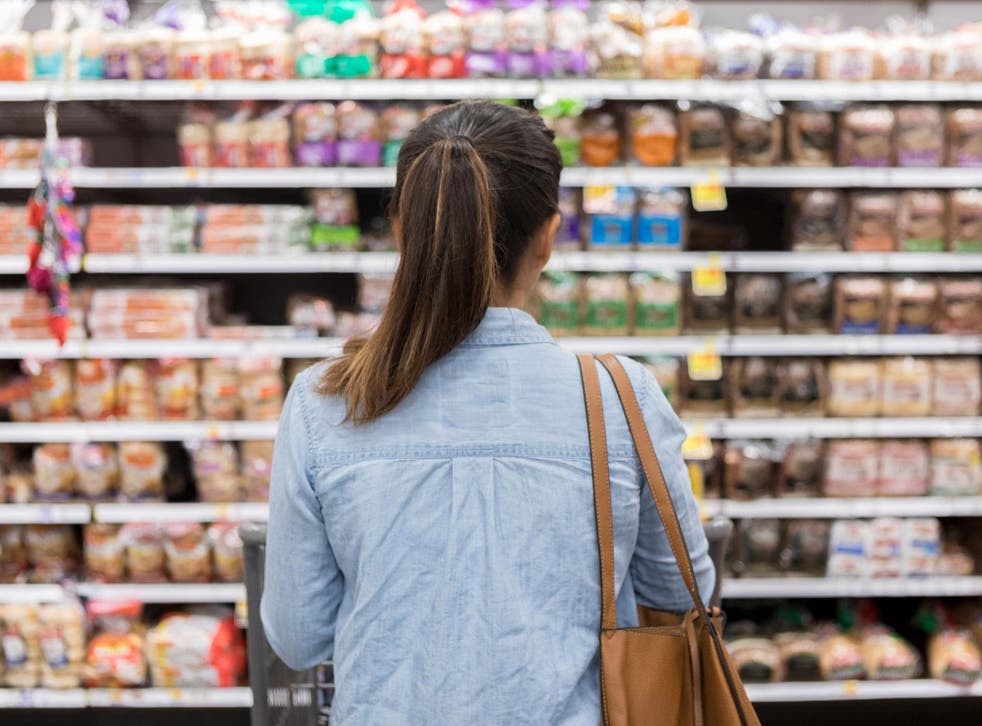 70 per cent of upskirting crimes take place in the aisles of shops
'The fact women are being violated in this way while shopping or going about their daily business is appalling,' says CPS lead Siobhan Blake
Sophie Gallagher
Thursday 02 January 2020 13:27 Comments
Nearly 70 per cent of upskirting crimes in England and Wales take place in the aisles of shops, according to new data released by the Crown Prosecution Service (CPS).
In April 2019, England and Wales introduced specific legislation against upskirting – the practice that involves taking a picture under a person's clothing without their knowledge.
Upskirting is now a criminal offence and offenders can face up to two years in jail, with the most prolific being put on the sex offenders' register.
In the year following the legislation being introduced, the CPS convicted 10 men of upskirting women, and jailed three of them.
Out of those convicted, four of the recorded offences took place in supermarkets and another two in shops. Three men offended on public transport and one at a festival.
The Independent's Women of the Decade, 2010-2019

Show all 50
Siobhan Blake, CPS national lead for sexual offence prosecutions, said: "The fact women are being violated in this way while shopping or going about their daily business is appalling."
All 10 men charged by the CPS pleaded guilty to upskirting.
Convicted paedophile Stuart Bulling, 50, was the first person jailed for upskirting after he was caught following teenage girls around an Asda store in Lancashire.
He was sentenced to two years in prison.
The CPS analysis also found evidence that some men researched techniques to conceal cameras.
Trevor Beasley, 51, received the strongest sentence after filming under women's skirts, including a 16-year-old girl, through a hole in his bag at an Asda store in Surrey.
Beasley, who had previously been convicted of upskirting in 2016 under the old outraging public decency charge, said he had bought a spy pen after developing an interest in voyeurism online.
Ms Blake added: "Some of those convicted are dangerous repeat sex offenders, which shows how upskirting is no trivial matter and can indicate a wider pattern of predatory behaviour.
"I would like to pay tribute to the vigilance of the victims and witnesses – many of them store security guards – who refused to let this conduct go unchallenged.
"Anyone affected by this vile practice should be reassured that CPS prosecutors will continue to apply this new legislation to bring offenders to justice."
Upskirting was made illegal after a long campaign by writer Gina Martin, who was a victim of upskirting at a festival.
Following the incident, Ms Martin informed the police and learned that upskirting was not a specific offence in UK law.
After a Facebook post detailing her experience went viral, she launched an online petition to get her case reopened with the police and called for upskirting to be made part of the Sexual Offences Act 2003.
Within days, her petition received 50,000 signatures.
Register for free to continue reading
Registration is a free and easy way to support our truly independent journalism
By registering, you will also enjoy limited access to Premium articles, exclusive newsletters, commenting, and virtual events with our leading journalists
Already have an account? sign in
Register for free to continue reading
Registration is a free and easy way to support our truly independent journalism
By registering, you will also enjoy limited access to Premium articles, exclusive newsletters, commenting, and virtual events with our leading journalists
Already have an account? sign in
Join our new commenting forum
Join thought-provoking conversations, follow other Independent readers and see their replies