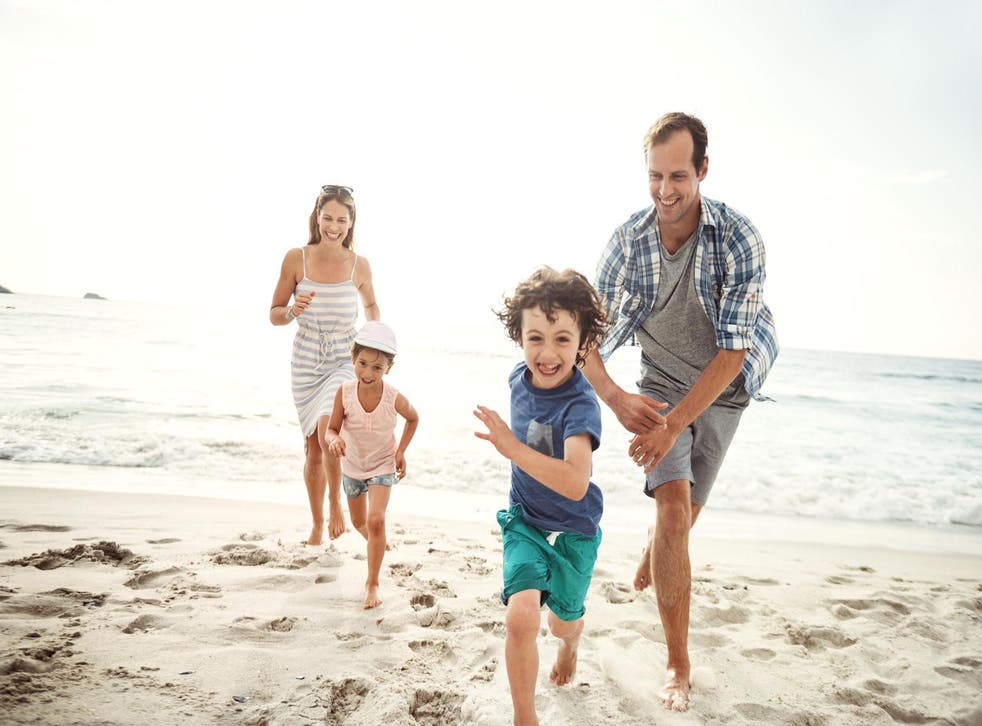 US hotel chain offers families discount if they lock their mobile phones away
Would you lock your phone away for an entire holiday?
Olivia Petter
Tuesday 20 February 2018 12:36 Comments
Nothing ruins family time quite like an incessantly buzzing phone.
A recent study by US chain Wyndham hotels found that 54 per cent of children feel their parents look at their phones "too often" while 32 per cent said their distraction made them feel "unimportant".
Hence why the hotel group is launching a new initiative to combat this that will see families receive a discount if they lock their phones away for the duration of their stay.
The idea came about after hotel staff noticed the way technology was infringing upon the quality time guests spent together as a family.
"We saw parents hopping on a quick conference call in the lobby, and some hotels have had to order extra pool chairs because guests are swimming less and swiping more, eschewing dips in the pool for iPad time on poolside loungers," Wyndham's marketing director, Noelle Nicolai, told Travel + Leisure.
Guests who choose to take part in the initiative, dubbed the "Reconnected" programme, will receive a locked box to place their phone in.
The box will also come with a timer to ensure that it cannot be opened until their stay is over.
As part of the plan, which Nicolai hopes will reignite the "fun of an analog childhood", participating families will also receive a blanket fort for children to build in their rooms and an Instax camera.
They will subsequently receive a five per cent discount for taking part.
"This is a great initiative and I hope lots more hotels will follow suit," says Tanya Goodin, author of OFF: Your Digital Detox for a Better Life.
"In the talks I do in schools children tell me they really want their parents to log-off from work on holiday," she told The Independent.
"Initiatives like this will help reclaim the family holiday as a space and time where everyone can get reconnected with each other again and really enjoy a break from normal life."
The programme will run from February 23 to September 3 at selected branches of the Wyndham Grand hotels.
Keep up to date with the latest trends, stories and talking points in the world of modern dating by listening to The Independent Lifestyle team's weekly podcast, Millennial Love.
Register for free to continue reading
Registration is a free and easy way to support our truly independent journalism
By registering, you will also enjoy limited access to Premium articles, exclusive newsletters, commenting, and virtual events with our leading journalists
Already have an account? sign in
Join our new commenting forum
Join thought-provoking conversations, follow other Independent readers and see their replies