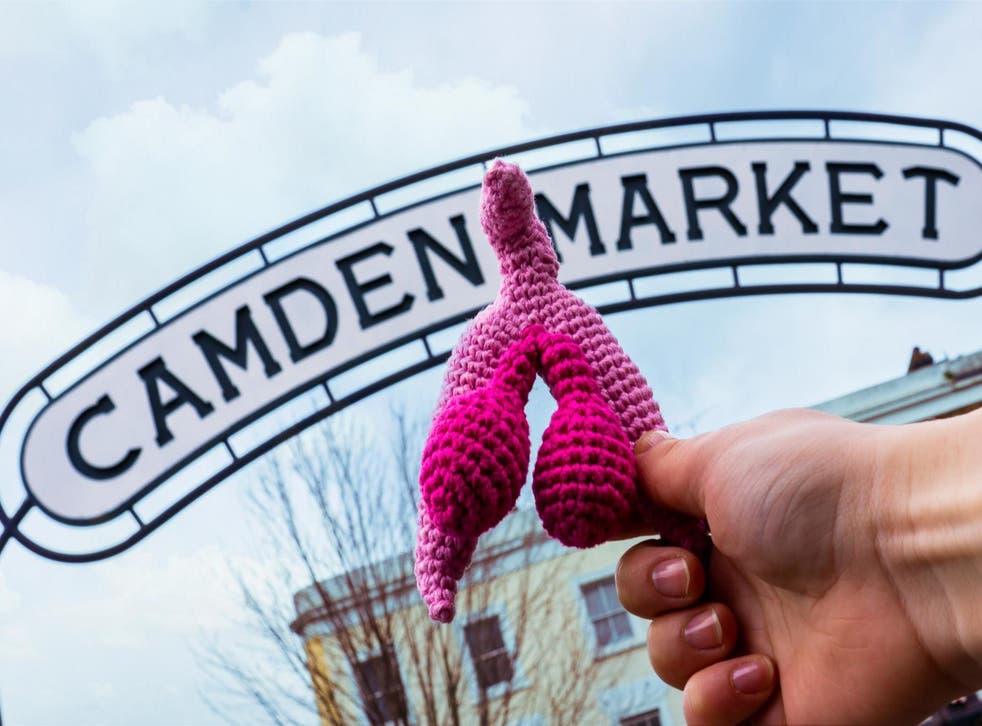 World's first Vagina Museum opens in London to help tackle stigma surrounding gynaecological anatomy
Debut exhibition titled 'Muff Busters: Vagina Myths and How To Fight Them'
The world's first museum dedicated to gynaecological anatomy is opening in London this weekend.
The project began in March 2017 as a pop-up after director Florence Schechter discovered that there were plenty of penis museums – such as the Penis Museum in Iceland – but no such equivalent for the vagina.
While digital collections exist, including the virtual Vagina Museum project from Austrian artist Kerstin Rajnar, this is the first ever bricks and mortar museum dedicated to the vagina and vulva.
"The Vagina Museum is so important because this area of the body is so stigmatised and this has real world consequences like people being too embarrassed to get their cervical smear," says Schechter.
"Our top priority is to fight the taboo that surrounds our bodies and provide a place where we can have an open and honest conversation."
Top 20 most admired women in 2019

Show all 20
The museum exists thanks to a public fundraising drive, which saw more than 1,000 people collectively donate almost £50,000.
The first exhibition, which is titled "Muff Busters: Vagina Myths and How To Fight Them" opens at the Vagina Museum on 16 November and aims to highlight the myths that surround gynaecological anatomy, including cleanliness, appearance, periods, sex and contraception.
In addition to the exhibition – which is also available to view online – events and performances will take place in the space, including comedy, theatre shows, bingo, talks and a book club discussing feminist literature.
The space also includes leaflets and information about vagina health as well as an outreach programme to support healthy sex and engage with medical professionals to provide better services for the trans and intersex communities.
The museum also has a shop which sells everything from vulva postcards and earrings to vagina museum cups.
The launch has been praised by a number of people including Dr Alison Wright, vice president of the Royal College of Obstetricians and Gynaecologists, who said the museum is a "huge asset" in terms of progressing conversations surrounding women's health.
Meanwhile Georgia Gould, the leader of Camden Council, said she was "incredibly excited" that the borough would be hosting the museum.
"Camden has a proud and radical history of challenging prejudice and orthodoxy, however, we acknowledge that the stigma associated with talking about gynaecological health has meant ignorance, confusion, shame, and poor medical care for too many," she said.
The Vagina Museum is located in Camden Stables Market on Chalk Farm Road and is open from 10am to 6pm on Monday to Saturday and 11am to 6pm on Sunday.
Entry to the museum and exhibitions is free, however tickets to events and performances vary.
Join our new commenting forum
Join thought-provoking conversations, follow other Independent readers and see their replies