The Independent's journalism is supported by our readers. When you purchase through links on our site, we may earn commission.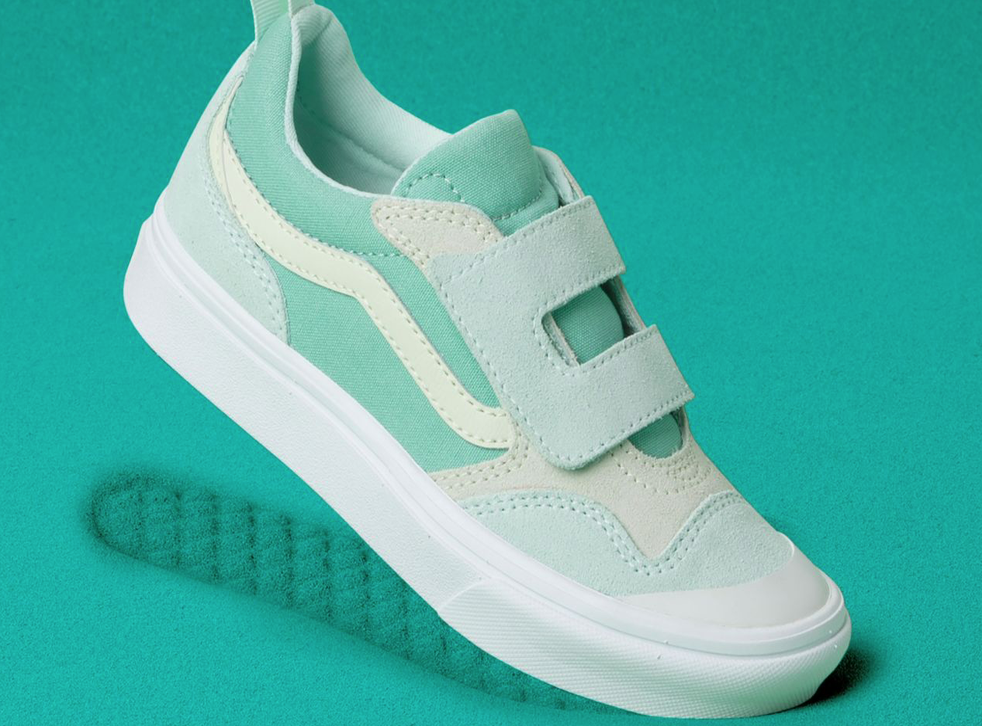 Vans releases sensory-inclusive shoes designed for people with autism
Sneakers include sensory-inclusive elements such as 'a calming colour palette and design features that focus on the senses of touch, sign and sound'
Chelsea Ritschel
New York
Thursday 12 March 2020 18:22 Comments
Vans has launched a range of sensory-inclusive footwear ahead of Autism Awareness Month in April.
On Wednesday, the sneaker brand announced its new Vans Autism Awareness Collection, which has been specifically designed with Autism Spectrum Disorder (ASD) in mind.
According to the company, the collection of sensory-friendly sneakers, created in partnership with the International Board of Credentialing and Continuing Education Standards, includes elements such as a "calming colour palette and design features that focus on the senses of touch, sign and sound".
Sensory issues such as hypersensitivities often accompany autism, according to autism advocacy organisation Autism Speaks, and be triggered by stimuli such as light, sound, smell or touch.
"For example, many people on the spectrum are hypersensitive to bright lights or certain light wavelengths such as fluorescent lights," the organisation states.
In addition to creating shoes that are "ultra-comfortable," the collection, which will be available this month online and in stores, will feature long and short-sleeve T-shirts in a range of "cool, calming colour palettes" created with these sensitives in mind.
Sales of the Autism Awareness Collection will benefit others as well, with Vans donating a minimum of $100,000 of its proceeds to A.skate, an non-profit organisation that introduces children with autism to skateboarding.
On social media, the launch of Vans' inclusive collection was met with praise.
"My son Logan is eight years old and was diagnosed on the Autism Spectrum at three," one person wrote on Twitter. "He has limited expressive language and has always struggled with shoes. As he has gotten older it has been more difficult to find either Velcro or slide-on shoes. Thank you for thinking of this population!"
Another said: "Vans launched a collection for autism awareness with extra comfy and sensory-inclusive designs and a calming colour palette and I think that's beautiful."
"Vans released an Autism Awareness Collection of shoes and I 1000 per cent support that," someone else tweeted.
"Since 1966, Vans has stood as a champion of individuality and self-expression," the company said. "The brand's commitment continues with the release of sensory inclusive footwear designs as part of the Autism Awareness Collection. With this project, Vans celebrates the unique aspects of all people."
You can shop the collection
here
.
Register for free to continue reading
Registration is a free and easy way to support our truly independent journalism
By registering, you will also enjoy limited access to Premium articles, exclusive newsletters, commenting, and virtual events with our leading journalists
Already have an account? sign in
Join our new commenting forum
Join thought-provoking conversations, follow other Independent readers and see their replies