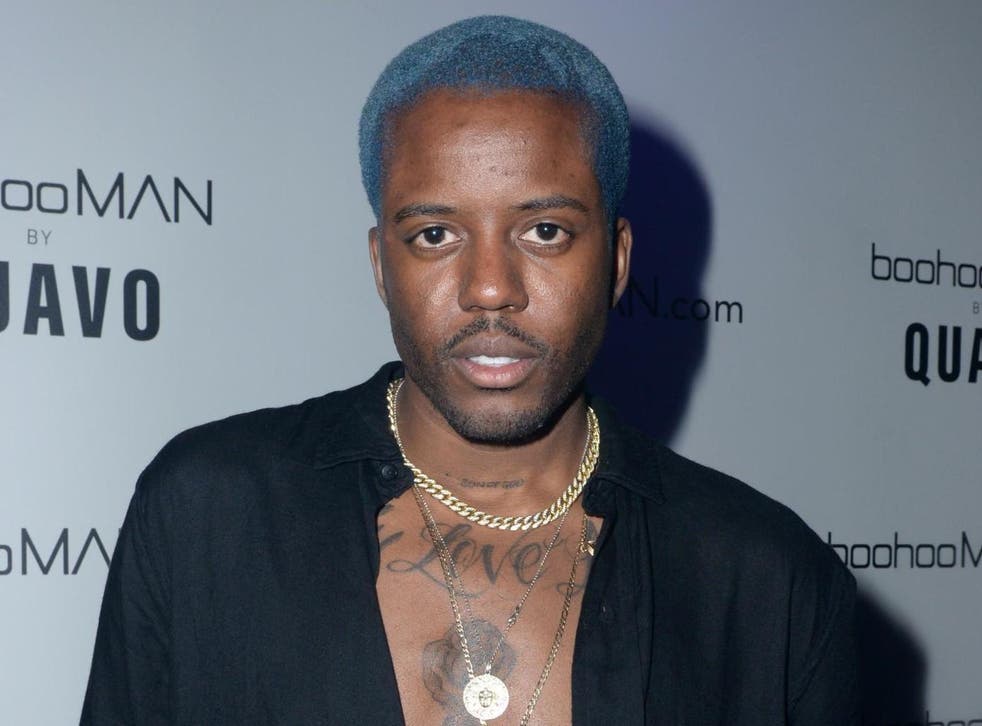 Towie's Vas J Morgan says former co-stars made racist comments in front of him: 'I don't feel like I was protected'
'I would just have to turn a blind eye to it and just ignore it', says reality star
Sarah Young
Thursday 16 July 2020 11:34 Comments
Former The Only Way is Essex (TOWIE) star Vas J Morgan has said that fellow cast members made racist comments in front of him during his time on the reality series.
In a new interview with Metro, the editor-in-chief of TINGS magazine opened up about his experiences with racism on TOWIE, explaining that there were several moments where a male co-star would use racial slurs and brand women who dated black men as "used goods".
"I would overhear conversations of a male cast member saying to the girls like, 'Oh yeah you effed – like slept with – that n***** in the past'. I'd be on set listening to this," Morgan said, adding that he felt conflicted about speaking up over fears he would be made to look like a "villain".
"I would be like, 'Woah, do I say something?' Because the problem is, when you do speak up on that show, it turns into a storyline. But where I know they would never delve into the racial aspects on the storyline, it would just turn into me against them for a whole season, based off of a small thing that I'd maybe overheard," he explained. "The viewer would never have understood what it was that I overheard, and suddenly I'm the villain, again."
Morgan, who appeared on TOWIE between 2014 and 2019, went on to say that at one point during an argument on the series, he was accused of having a "gangster family" because of the colour of his skin.
"I would just have to turn a blind eye to it and just ignore it. I was told, during an argument with someone: 'Oh yeah don't argue with him, he's gonna bring his black gangster family.' Stuff like that," he explained.
"I wouldn't react because I just knew it was ignorance that I didn't need to play up to. But this happened so many times and I just don't feel like I was protected while that happened."
Morgan also opened up about his decision to issue a statement on his Instagram in response to TOWIE sharing a post in support of the Black Lives Matter movement.
In the statement, which was posted on 10 June, the 31-year-old discussed his experiences on the show after noticing his responses to racist messages below their post were being deleted.
"While I have always been proud to be one of the only black and gay reality TV stars on British television, I have often felt conflicted over the way I was treated and the way I was portrayed," Morgan wrote at the time.
"During the four years I filmed the show, I was almost never allowed to show any sides of my personality that wasn't angry, aggressive or negative. I was consistently put into situations that perpetuated the same racial stereotype that has been used to oppress and control black people."
After sharing the Instagram post, Morgan said the TOWIE producers responded immediately and were "quite apologetic" about the way he was treated.
"[They didn't] turn a blind eye but they weren't aware of the impact their behaviour had on me and they're trying to change. What I wanted to stress is that it wasn't about me, it's too late for me. I helped myself, I went to rehab, I got mental health support, the impact that show had on me, I've been able to sort of grow and learn from," he said.
"I wanted to more speak out for the next guy, and also try and encourage the show to bring more black people onto the show, for it not to be so white."
Morgan added that the show has recently employed a welfare specialist who will be working closely alongside to help the cast and the crew be more inclusive and aware of their actions.
A spokesperson for the show confirmed they are in "ongoing discussions" with Morgan and insisted that TOWIE has a "zero tolerance" for racist behaviour.
"We are in ongoing discussion with Vas in light of the concerns he raised and have already begun a series of training courses and introduced additional support for the cast as part of an ongoing action plan to address the issues he brought to us," the spokesperson said.
"We had not previously been made aware of the use of such unacceptable language described by Vas. We have zero tolerance for this sort of behaviour and we are looking into this as a matter of urgency."
Register for free to continue reading
Registration is a free and easy way to support our truly independent journalism
By registering, you will also enjoy limited access to Premium articles, exclusive newsletters, commenting, and virtual events with our leading journalists
Already have an account? sign in
Register for free to continue reading
Registration is a free and easy way to support our truly independent journalism
By registering, you will also enjoy limited access to Premium articles, exclusive newsletters, commenting, and virtual events with our leading journalists
Already have an account? sign in
Join our new commenting forum
Join thought-provoking conversations, follow other Independent readers and see their replies