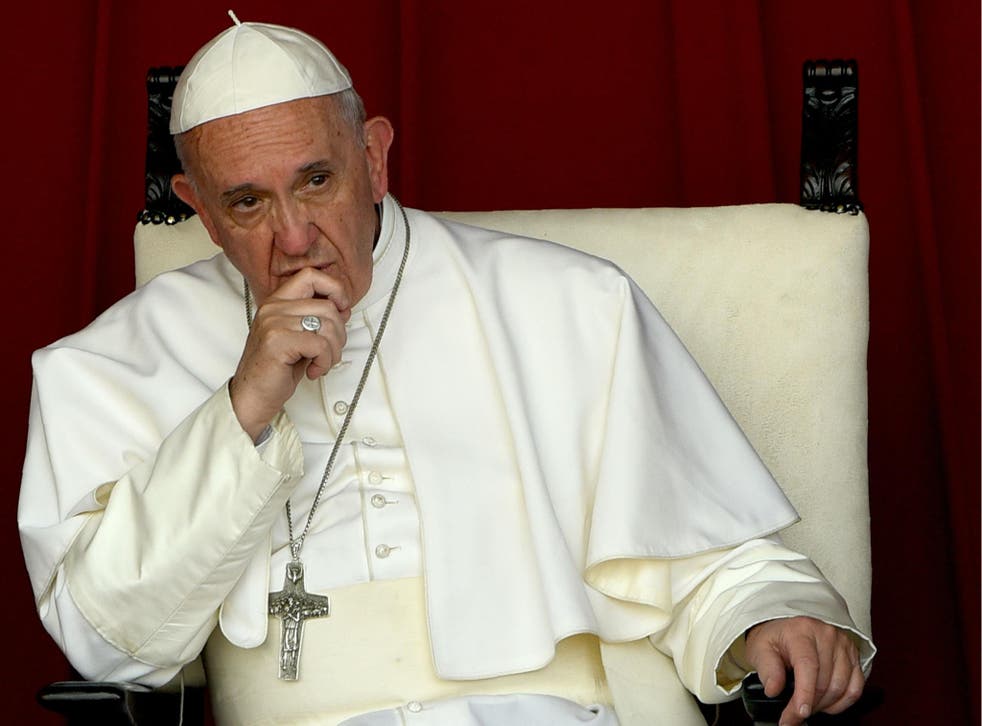 Vatican bans gluten-free bread for Holy Communion
"It is a grave abuse to introduce other substances, such as fruit or sugar or honey, into the bread for confecting the Eucharist," the Cardinal stipulates.  
The Vatican has outlawed the use of gluten-free bread for Holy Communion. The ruling must be followed by 1.2 billion Catholics around the world wheat intolerant worshipers will be disappointed to hear.
At the request of Pope Francis the announcement was made in a letter to bishops by Cardinal Robert Sarah, prefect of the Congregation for Divine Worship and the Sacraments.
"It is for the Bishop as principal dispenser of the mysteries of God, moderator, promoter and guardian of the liturgical life in the Church entrusted to his care to watch over the quality of the bread and wine to be used at the Eucharist," Cardinal Sarah wrote.
The Cardinal added that bread "must be unleavened, purely of wheat, and recently made so that there is no danger of decomposition."
However, low-gluten bread with enough protein in the wheat to make it without additives will be allowed.
Roman Catholics believe that the bread and wine served at the Eucharist are converted into the body and blood of Christ through a process called transubstantiation. The belief commemorates Christ's sacrifice of himself on the cross.
According to the new ruling, bread if made from or even mixed with a substance other than wheat "does not constitute valid matter for confecting the Sacrifice and the Eucharistic Sacrament."
The Cardinal wrote that the ruling was needed as a result of Eucharistic bread now being bought from supermarkets and "even over the Internet," rather than only being made by people in the religious community.
"It is a grave abuse to introduce other substances, such as fruit or sugar or honey, into the bread," the Cardinal stipulated.
The validity of bakers also came into question with the Cardinal stating that bread should be made by people "distinguished by their integrity", according to the letter issued last month.
Ancient articles of faith: Catholic antiquities

Show all 7
Other specifications included that the wine must not be "soured" and can only be "natural, from the fruit of the grape, pure and incorrupt, not mixed with other substances."
"It is altogether forbidden to use wine of doubtful authenticity or provenance," he added.
Australian celiac Eryn Isaac, a youth minister at St. Paul's Catholic Church in Calgary, told CBC News: "I think that's why the Catholic Church has stood as long as it has."
"It's because it keeps its tradition — and sometimes it can be very difficult to follow, but I think that they're just trying to keep strong in a society that is kind of turbulent," she added.
Register for free to continue reading
Registration is a free and easy way to support our truly independent journalism
By registering, you will also enjoy limited access to Premium articles, exclusive newsletters, commenting, and virtual events with our leading journalists
Already have an account? sign in
Register for free to continue reading
Registration is a free and easy way to support our truly independent journalism
By registering, you will also enjoy limited access to Premium articles, exclusive newsletters, commenting, and virtual events with our leading journalists
Already have an account? sign in
Join our new commenting forum
Join thought-provoking conversations, follow other Independent readers and see their replies