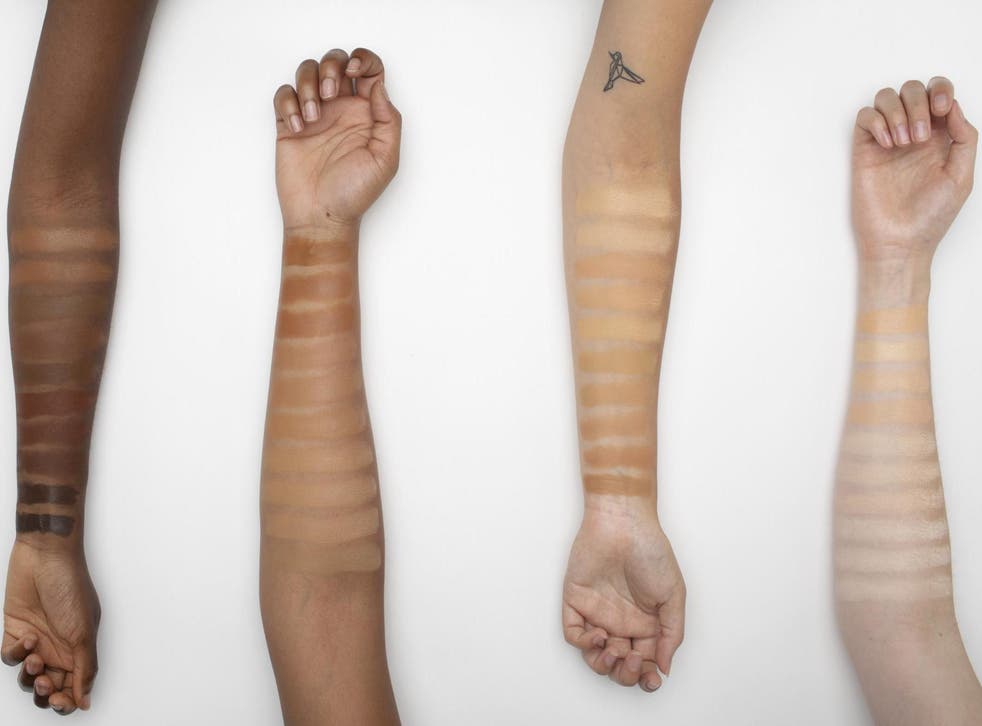 Lush launches vegan foundation sticks in 40 colours
The foundation sticks will only be available for a month 
Chelsea Ritschel
in New York
Thursday 28 June 2018 18:09 Comments
Environmentally-friendly beauty brand Lush is extending their makeup line with a new range of solid foundation sticks that won't harm the planet.
The new foundation sticks, called Slap Sticks, will come in 40 colours and promise medium buildable coverage - with shades available in warm, cool and neutral undertones.
The sticks vary from your typical foundation because of their hydrating formula - which is comprised of 45 per cent coconut oil, argan oil, Peruvian jojoba oil, and just 14 per cent pigment.
In addition to offering extreme hydration and easy-to-use application, the sticks are also vegan - and keep with Lush's dedication to making the world a better place.
Each Slap Stick is "partially dipped in peelable wax" according to the press release, and will arrive in a "handy recycled and recyclable cardboard box," which can be reused to store the stick.
And proceeds from the new foundations will benefit projects supporting women in work and children in education - a key focus of Lush's new makeup.
Lush will be donating 10 per cent of profits from the purchase of the coconut oil directly to a non-profit organisation that funds literacy classes and a dentist on the island of Nias, Indonesia - where the coconut oil is sourced.
As with all Lush products, none of the products in the solid foundations have been tested on animals - only "a squad of dedicated makeup lovers, passionate about skincare," according to the brand.
Unfortunately, the Slap Sticks will only be available exclusively through Lush Labs - meaning they won't be available in stores, and as with all Lush Labs products, the sticks are limited edition.
The foundations will be released on June 29 2018 for £16.95 each and will only be available online for one month.
Spring Blushers

Show all 8
Of the new product, Rowena Bird, Lush co-founder and product inventor, said: "Making foundation, a staple in many people's daily routine, solid, is a major leap forward to reducing plastic packaging without compromising on quality or effect."
Register for free to continue reading
Registration is a free and easy way to support our truly independent journalism
By registering, you will also enjoy limited access to Premium articles, exclusive newsletters, commenting, and virtual events with our leading journalists
Already have an account? sign in
Join our new commenting forum
Join thought-provoking conversations, follow other Independent readers and see their replies