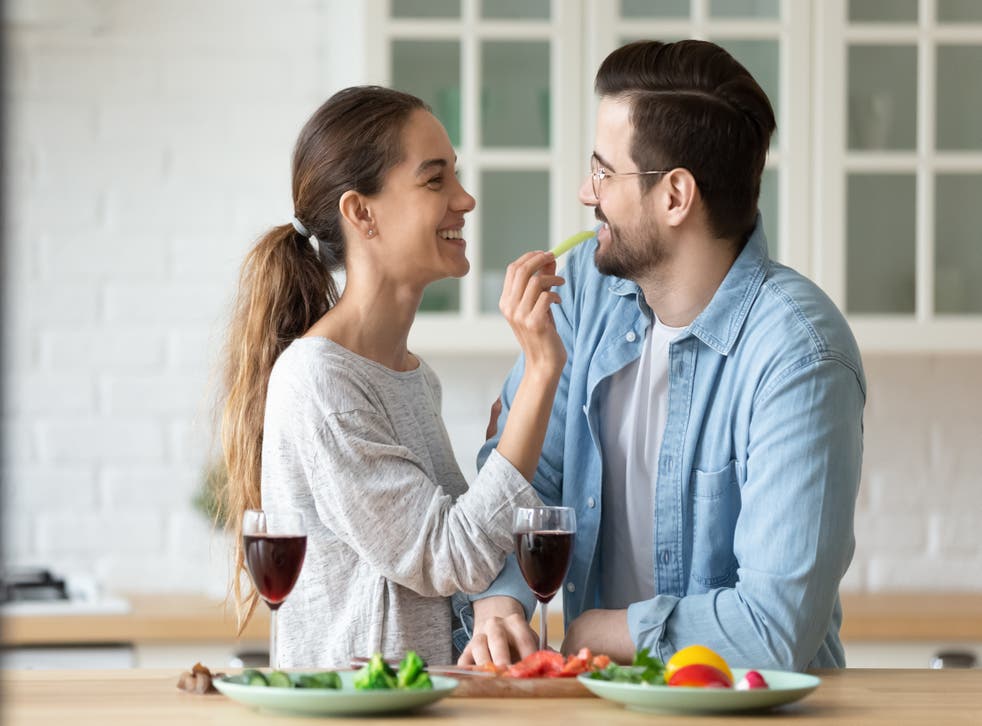 More than half of vegans would refuse to date a meat eater, says new study
Four in 10 vegetarians also said they would not date someone who consumed meat products
More than half of vegans would refuse to date a meat eater, according to a new study.
The survey by Veggly, a global dating app for vegans and vegetarians, polled 7,400 users from across the world about their dating preferences.
It revealed that over half of vegans (52 per cent) would not consider a relationship with a carnivore, while 12 per cent (roughly one in eight) of vegans would refuse to date a vegetarian.
Vegetarians were almost as particular, with four in 10 (39 per cent) stating they would not date someone who consumed meat products.
Founder of Veggly, Alex Felipelli, said: "These findings help us understand why Veggly has become so popular.
"Many vegans want to be with someone who shares their values and love of animals.
"For many vegans, their 'veganism' is a way life, so it's understandable they wouldn't want to be with a partner that consumes animals or animal products," he said.
Felipelli added that the Veggly dating app, which has over 250,000 users from around the world, was created to help herbivores find "the best and most compatible partner".
The news comes as a record number of people have given up meat for Veganuary, a campaign encouraging people to forfeit animal products for the month of January.
This year, 500,000 people have signed up to the challenge of eating only plant-based foods for a month – double the number who pledged to go vegan for January in 2019.
Some of the reasons cited for choosing to reduce the amount of animal products in their diets include reducing animal suffering, improving health, and minimising the environmental damage caused by food production.
Scientists say that cutting out meat is the single biggest way people can help tackle the climate and wildlife crisis.
"A vegan diet is probably the single biggest way to reduce your impact on planet Earth, not just greenhouse gases, but global acidification, eutrophication, land use and water use," said Joseph Poore, at the University of Oxford, UK, who led a comprehensive 2018 study into the damage farming does to the environment.
"Avoiding consumption of animal products delivers far better environmental benefits than trying to purchase sustainable meat and dairy," he said.
Join our new commenting forum
Join thought-provoking conversations, follow other Independent readers and see their replies