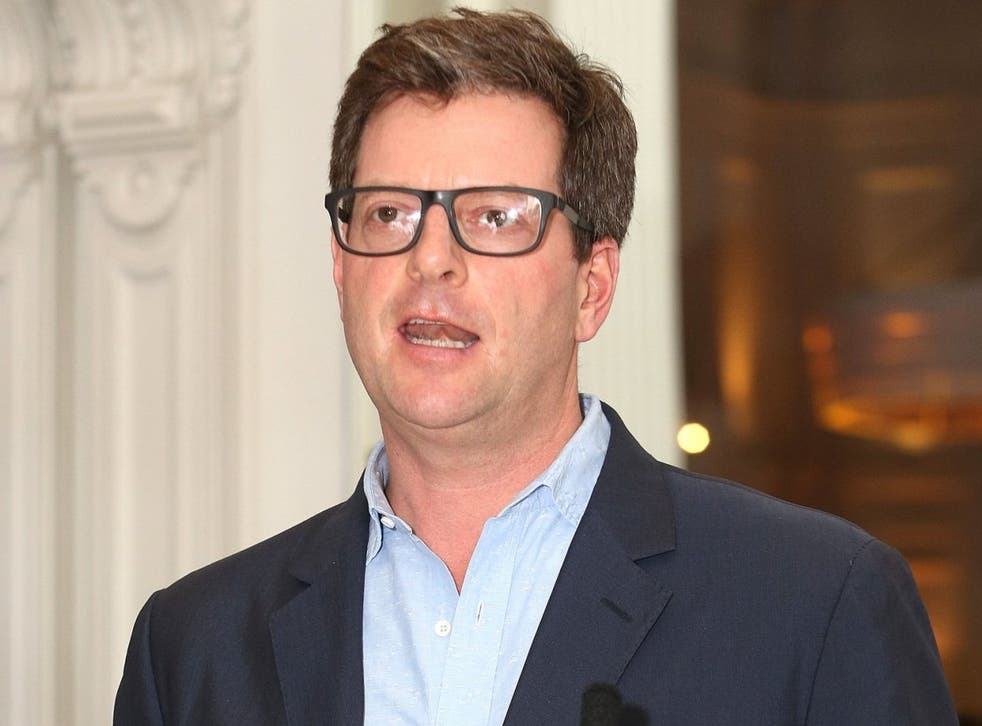 Vegans threatened to 'roast my baby', former Waitrose magazine editor claims
William Sitwell says he's received menacing messages about his two-month-old son
Sabrina Barr
Monday 26 November 2018 11:34 Comments
The former Waitrose Food magazine editor who resigned from the position after sparking controversy with comments about "killing vegans" claimed he has had online threats targeting his young son.
Last month it was revealed that William Sitwell had stepped down from his editorial position after 20 years following remarks he made about vegans in an email to food and travel writer Selene Nelson.
After Nelson pitched a series of vegan recipes to Sitwell for the magazine, he responded by writing: "How about a series on killing vegans, one by one."
Following the backlash to Sitwell's comments, he says he's received a barrage of menacing messages about his family, with some people stating they want to "fatten up, kill and roast" his two-month-old son Walter.
"I get the most astonishing, revolting and obscene vitriol," he told The Times.
"Some people think it's justified. I don't take it seriously but people mean it seriously.
"I know from the ferocity and also from the scale of it."
After the leak of Nelson and Sitwell's correspondence to BuzzFeed News, the pair met up to discuss the online criticism that they've both received.
The former editor explained that they both regularly receive online abuse, although he acknowledged that the critical messages Nelson received are "worse".
Support free-thinking journalism and attend Independent events
"Why should she have to get that sort of abuse?" he said.
"One reads about politicians getting this sort of thing and I think people need to think a lot before they send strangers abusive messages."
Register for free to continue reading
Registration is a free and easy way to support our truly independent journalism
By registering, you will also enjoy limited access to Premium articles, exclusive newsletters, commenting, and virtual events with our leading journalists
Already have an account? sign in
Join our new commenting forum
Join thought-provoking conversations, follow other Independent readers and see their replies