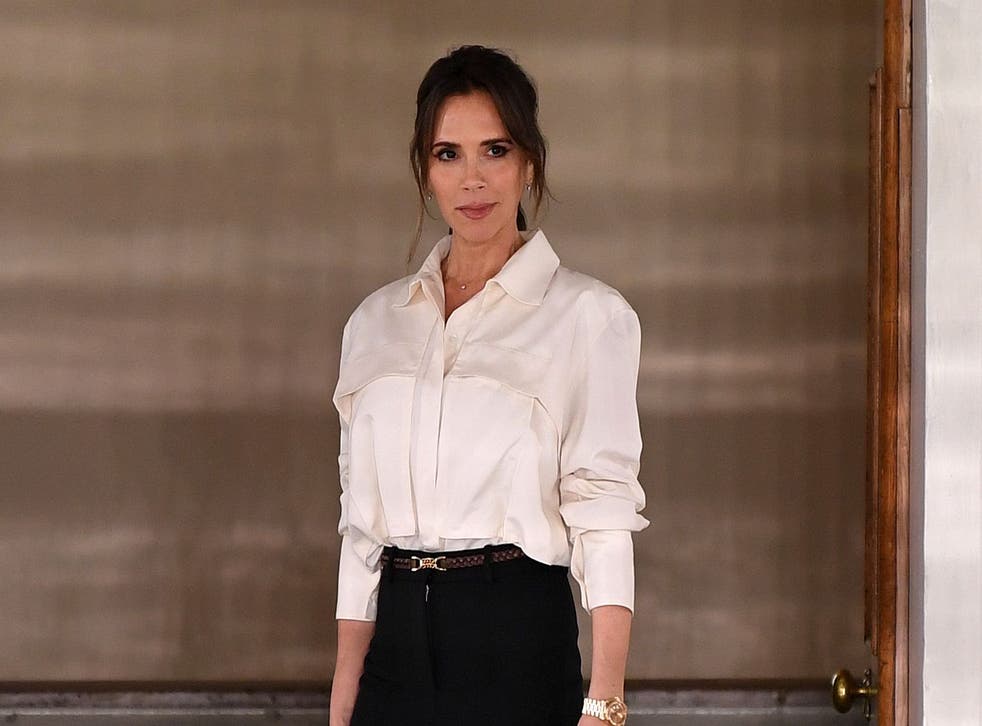 Victoria Beckham shares heartfelt message ahead of her son Brooklyn's wedding
Former Spice Girl sings the praises of her daughter-in-law to be, Nicola Peltz
Leer en Español
Victoria Beckham has said her son's fiancee Nicola Peltz is "just wonderful" and said she is "excited" for the upcoming wedding.
During an interview on Lorraine on Wednesday morning the fashion designer was asked, "You're going to be mother of the groom, is it weird, your son getting married?"
The former Spice Girl replied: "Everybody always remembers Brooklyn as being little Brooklyn on the football pitch with David at Manchester United. Now he's a 21-year-old man," she said. "He's so happy, they are both so happy".
Ms Beckham explained how she couldn't be more delighted that her son was marrying actress Peltz. "She's sweet, she's kind, she's such a lovely, warm, wonderful, wonderful woman …
"We couldn't have asked for Brooklyn to meet a more adorable, lovely lady. We are very happy. We love her."
The model and photographer proposed to the Bates Motel and Transformers actress during the pandemic, after the pair had been dating for eight months. Ms Beckham described Peltz as his "soulmate".
"It's nice, with everything that has gone on this year, that Brooklyn has found his soulmate and the lady he wants to spend the rest of his life with. During this time there's been so much uncertainty and that everything felt a little bit sad, so we are very happy and very excited."
Due to the global health crisis, the pair are rumoured to have postponed wedding plans to 2022.
The Beckhams are set to feature in a new £16 million deal Netflix documentary, which will have countless camcorder clips from the family's personal videos, offering fans a chance to see behind closed doors.
With an estimated air date of 2022, David Beckham's own media company Studio 99 will be involved in producing the content, set to cover the love story between the footballer and his then wife-to-be, plus the highs and lows of his career. Footage will show some of the sports star's belter goals on the pitch, plus him being given the red card during the famous 1998 game against Argentina.
The Beckhams' hairstyles and fashion will feature throughout, as will a few familiar faces, like former teammates like Gary Neville, Ryan Giggs and some celeb friends.
The documentary will follow the former professional footballer up to the present day, as he guides viewers around his current life and business ventures.
Join our new commenting forum
Join thought-provoking conversations, follow other Independent readers and see their replies