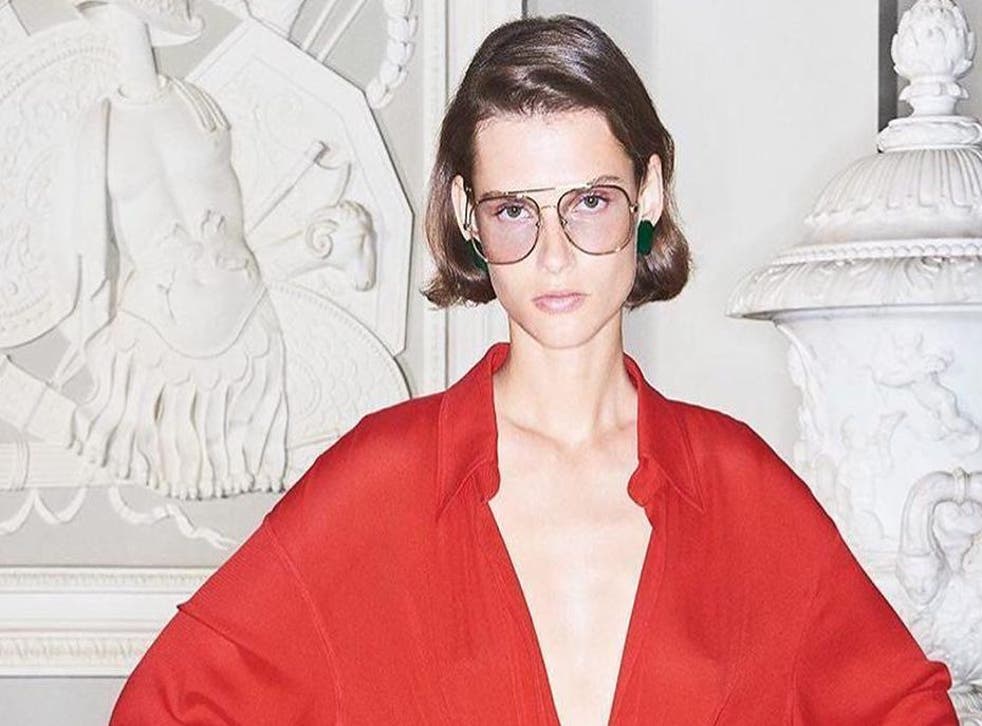 Mother of slim model used in Victoria Beckham campaign defends daughter's physique
'Perhaps many of these mums envy my daughter's success?'
The mother of the model at the centre of the storm surrounding Victoria Beckham's latest eyewear campaign has defended her daughter's slim physique.
Beckham came under fire earlier this week for her use of a thin model, Lithuanian Giedre Dukauskaite, in a campaign shot for her new eyewear collection.
Many people criticised Beckham, saying Dukauskaite was too thin and could drive women to eating disorders.
But her mother has leapt to her defence, saying her daughter eats well and she doesn't understand what all the fuss is about.
"I don't understand what the brouhaha is all about," Irena Dukauskiene told the MailOnline. "It is sheer baloney."
Many mothers criticised the ad, arguing that they wouldn't want their daughters to see it. But Dukauskiene believes they may just be jealous.
"Perhaps many of these mums envy my daughter's success? Have in mind Giedre is 29, not a 16-year-old who hasn't matured yet."
Dukauskiene says she last saw her daughter two months ago when she came home, and the mother said "she did not look too skinny to me at all."
"She ate everything I offered her – even our zeppelins [a traditional Lithuanian dish of stuffed potato dumplings], which are thought to be hard to digest," Dukauskiene said, adding that her daughter also ate steak with potatoes and didn't turn down any dish.
Models' body sizes have long been commented on by the public - whilst some are naturally slim and healthy, others follow very restricted diets to try and fit the industry standard.
Dukauskiene, however, maintains that her daughter has always been slim and is proud of her modeling achievements.
She also implied the photo at the centre of the storm makes Dukauskaite look thinner than she is, be that because of the angle, clothing and lighting, or photoshop.
"It's laughable. I'm sure they saw the pictures they wanted to see," she said of the public's reaction.
"If they saw more photos of Giedre, they would not call her this."
And the family stand by Dukauskaite.
"She's an adult," her mother said. "We support her with our full hearts and we will stand by her no matter what."

Join our new commenting forum
Join thought-provoking conversations, follow other Independent readers and see their replies