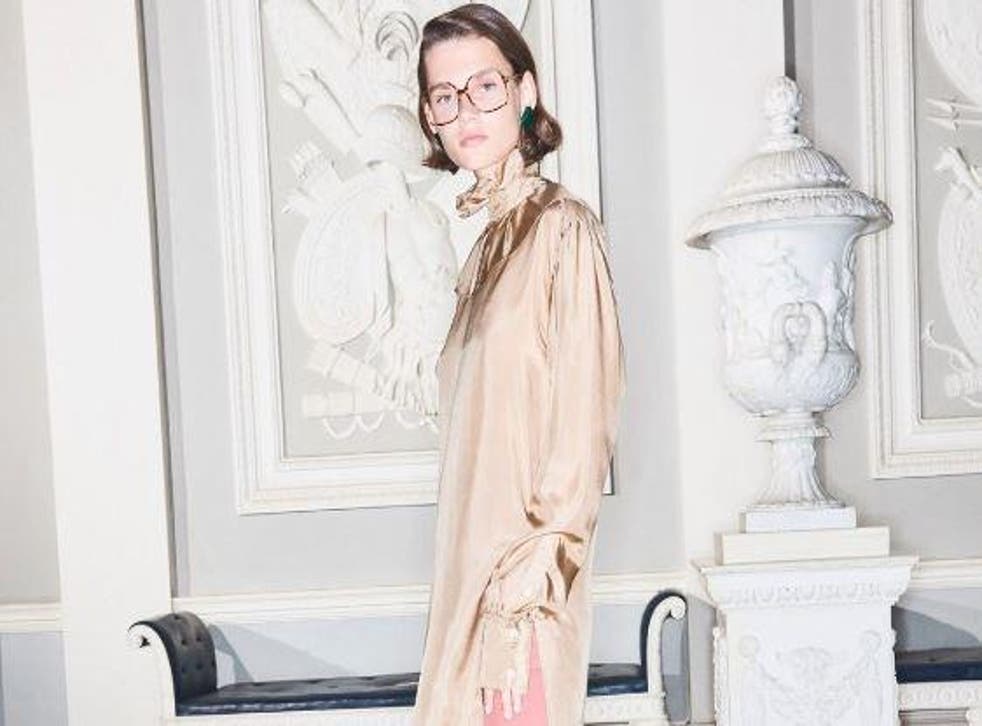 Victoria Beckham under fire for 'dangerous' use of thin model for fashion label
'This is NOT what I want as a role model to my five year old niece!'
Victoria Beckham has come under fire on social media for using what many people consider to be too thin a model to advertise her eyewear.
The fashion designer posted pictures on Facebook, Instagram and Twitter over the weekend and wrote: "Back to work!
"Start the year with new frames from the Spring Summer 2018 #VBEyewear collection inspired by 1970s retro classics and updated for a feathery-light, fresh and modern look."
However rather than pique interest in the glasses being modeled, many people who saw the ad felt compelled to comment on the size of the model, Lithuanian Giedre Dukauskaite.
"This is dangerous imagery to be peddling to young women," one person wrote on Instagram. "No social responsibility at all."
"This girl is so emaciated looking," added another. "Really Victoria this is not a good image for young girls - show us some real women please!!!"
"Oh Victoria how disappointing to see you using an emaciated model, not something you should be proud of and not a good example for your daughter," one person commented.
However some people pointed out that Dukauskaite may be naturally thin, and shaming her for her body type doesn't help.
"This model may be naturally slim and she is beautiful!" one woman wrote on Twitter.
"However using models that are this thin creates an unrealistic goal for most girls and is highly irresponsible!"
This isn't the first time Victoria Beckham has courted controversy for her choice of models, despite the fact that in 2010 she pledged only to use healthy models on the catwalk for her shows.
The Independent has contacted Victoria Beckham for comment but is yet to receive a response.
Join our new commenting forum
Join thought-provoking conversations, follow other Independent readers and see their replies