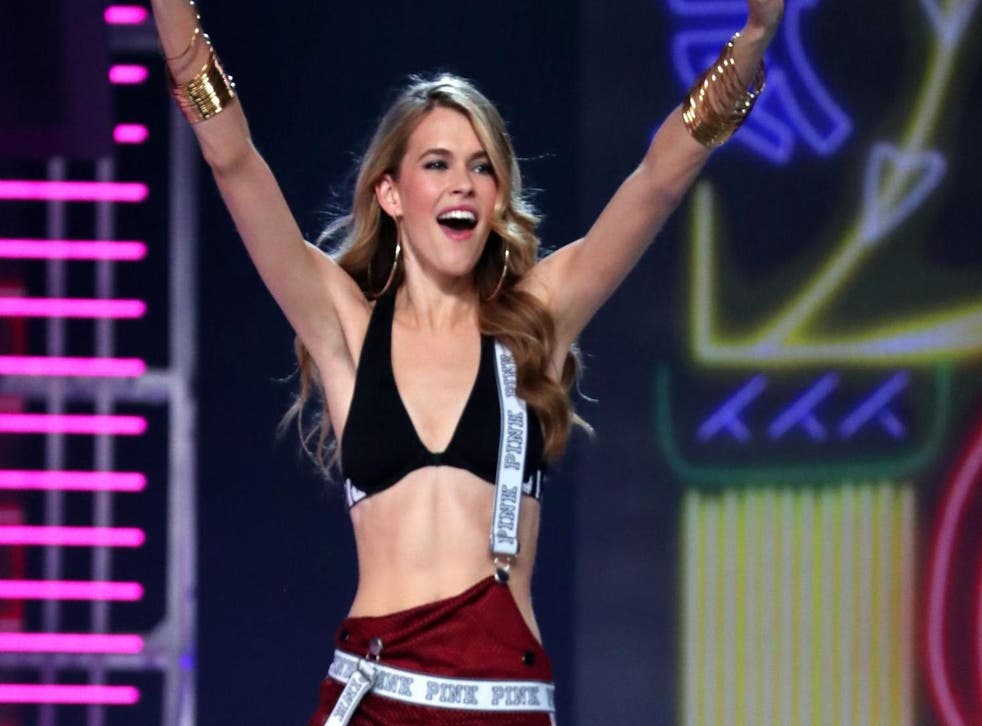 Victoria's Secret model Victoria Lee reveals details of strict morning routine
The Australian model starts her day at 6.15am
Victoria's Secret models know a thing or two about beauty.
While they might have lithe limbs and good genetics to thank for their looks, a strict morning routine is also key in maintaining their healthy lifestyle.
For Australian model Victoria Lee, it's a case of an early wake-up call and a gruelling workout, followed by a protein-rich breakfast.
In addition to Victoria's Secret, the 26-year-old has also fronted campaigns for Calvin Klein, Ralph Lauren and Diane Von Furstenberg.
Speaking to My Domaine, Lee revealed that she starts each day in New York City, where she currently lives, by rising at 6.15am.
"It's my favourite time of day," she said, adding that she usually gets out of bed the minute she wakes up.
After washing her face with water and applying some SPF 50+ moisturiser, Lee proceeds to water her house plants before phoning her family in Australia.
At around 7am she heads outside for a workout, which she explains is usually either an exercise class or a brisk walk around the West Side Highway.
"I prefer to work out in the morning as it wakes me up and I find I'm always more productive during the day," she explains.
By 8.30am Lee says that she's "usually ravenous" and makes herself a protein-fuelled breakfast consisting of scrambled eggs and avocado along with a coffee.
When she has the time, she'll drink her coffee while checking her emails and reading The New Yorker.
However, if she's in a rush, she'll opt for a chocolate protein shake instead and pick up a coffee on her way to work.
Lee normally arrives at work by 9.30am, however, if she's free she'll spend the rest of the morning doing the washing, completing errands or catching up with friends.
The young model added that she avoids taking public transport unless she's in a hurry.
"I love walking through Washington Square Park if I'm heading downtown—it's lovely no matter what season, I also love watching the dogs in the dog park.
"Whatever follows, I find this routine sets me up for a great day."
Join our new commenting forum
Join thought-provoking conversations, follow other Independent readers and see their replies