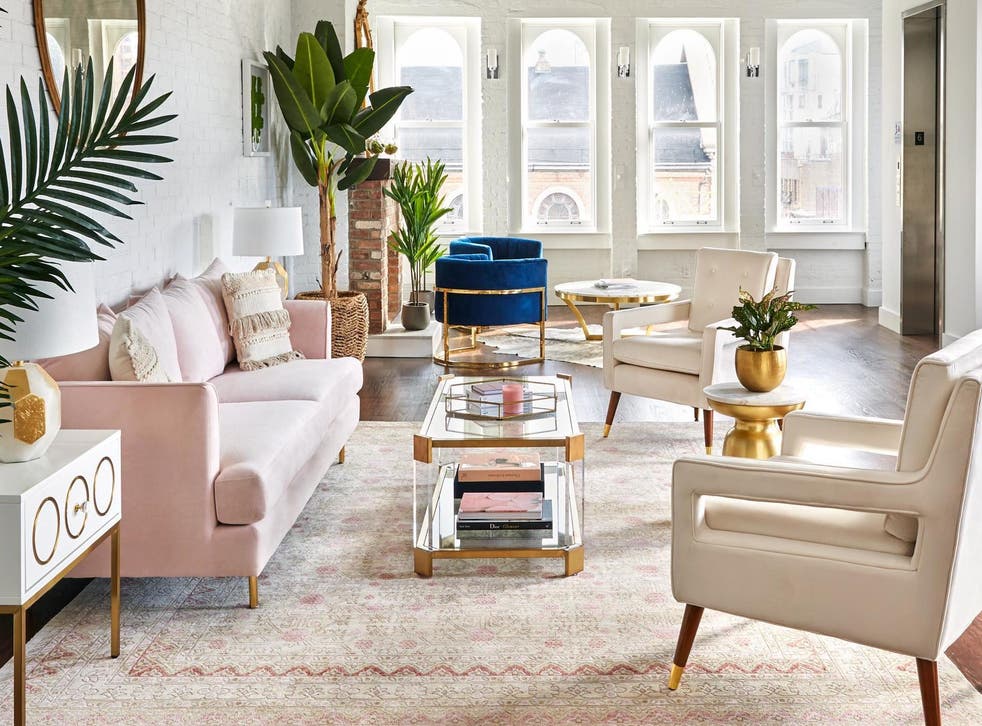 New York City has an apartment solely for Instagram influencers to take pictures in
No one actually lives in the 2,400-square-foot penthouse apartment 
Chelsea Ritschel
in New York
Monday 01 October 2018 16:39 Comments
Being an Instagram influencer is all about capturing the perfect shot - so a marketing brand has created an Instagram-worthy penthouse apartment to make sure that happens.
When Village Marketing, an all-female creative agency, realised that its clients - influencers - were struggling to take picture-perfect photos due to lack of appealing backdrop, the brand came up with an idea.
Rather than risk a dimly-lit photo, Village Marketing rented and decorated an apartment solely for influencers to pose and show off products in.
And according to Vickie Segar, the founder of Village Marketing who spoke to The New York Times, the space is like "gold" for influencers.
"They're able to have a place that's a home to shoot lifestyle home moments in," she said.
The enviable apartment, located in Manhattan's SoHo neighbourhood, is 2,400 sq ft, costs £11,500 ($15,000) a month to rent, and features millennial pink and other Instagrammable decor from online furniture company Wayfair, which designed the space.
Branded #VillageStudio, the penthouse apartment has already been booked through October by influencers eager to pose on the pink couch or in the large marble bathroom - where beauty products are most-often promoted.
As for the most popular room in the apartment so far, the bedroom has proven to be a hit - thanks to its memorable wallpaper and fluffy, aesthetically-pleasing bed.
"There's tons of pillows in the bed for them to work with," Segar said of the room's appeal.
There is also a roof complete with city views and outdoor furniture and a spotless kitchen perfect for placing edible product placements.
Becoming a travel influencer

Show all 24
While the space has only been open since August, it's already been featured in the background of a number of influencer posts - and received thousands of likes.
Social media addict tries a day without her phone
In a recent photo posted by Tiffany Jais, who runs the account @flauntandcenter with more than 103,000 followers, followers admired the bathroom's decor as well as the products featured.
"This bathroom is amazing," one person wrote.
Another tagged Instagram photo features Tayler Malott showing off her outfit of the day in the penthouse living room, and received almost 1,000 likes, while one by Cheralee Lyle received more than 4,000.
While the apartment is free for influencers to rent, brands will have to pay for placement and installations.
Register for free to continue reading
Registration is a free and easy way to support our truly independent journalism
By registering, you will also enjoy limited access to Premium articles, exclusive newsletters, commenting, and virtual events with our leading journalists
Already have an account? sign in
Join our new commenting forum
Join thought-provoking conversations, follow other Independent readers and see their replies