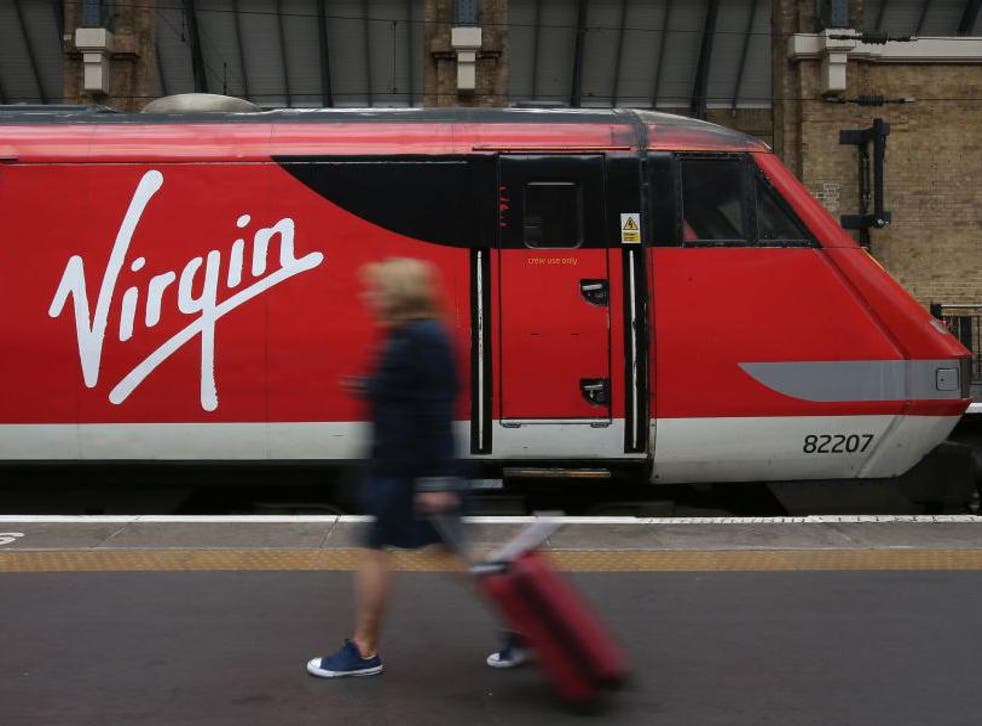 Virgin Trains is officially first UK rail operator to offer vegan-friendly menu
The move comes in response to the growing number of people choosing to reduce the amount of meat and dairy in their diet
Virgin Trains has become the first UK rail operator to offer passengers a full vegan menu on its services.
Now, passengers can choose from a range of vegan-friendly options at nearly all times of day following a revamp of its on-board shop and First Class menus.
The travel giant says the new menu will be available on all routes with meals like a vegan-friendly breakfast pot with mushrooms, hash browns, spinach and baked beans, and a vegan chilli in the evening on offer.
First Class menus also feature a potato hash breakfast, Mediterranean pasta salad and spicy Bombay potato.
Similarly, on-board shops and kitchens now stock soya as an alternative to cows' milk, while all menus are labelled to help passengers identify vegetarian, vegan and gluten-free products.
The operator is also working to increase the amount of locally-sourced food served on-board its trains and to include more fresh ingredients in its meals.
Julie Harper, Virgin Trains' food and beverage proposition manager, says she is proud to offer vegan customers peace of mind when boarding the train.
"The clear message we've had from vegan customers is they need consistency so they have peace of mind when they board the train.
"We've worked really hard to ensure that our menus in First and Standard deliver that consistency throughout the day and include some really delicious, appetising options that we hope will tempt vegans and non-vegans alike."
The move has been praised by The Vegan Society, which is now calling on other train firms to take similar action.
Louise Davies, head of policy at The Vegan Society, says: "We've been campaigning for decent vegan options on trains over the last few months and it's great to see Virgin respond with a menu that anyone can enjoy.
Celebrity vegans and vegetarians

Show all 25
"Market trends are showing a rapid growth in plant-based eating. We hope that others will follow Virgin's lead and take notice of the power of the vegan pound."
The news follows a recent campaign by The Vegan Society which prompted seven out of 12 train companies to offer vegan options on-board their trains.
At the beginning of 2018, the organisation launched the next phase of its popular Vegan on the Go campaign, which sought to get more plant-based options onto UK trains.
Since the launch, Virgin Trains, East Midlands Trains, Greater Anglia, Grand Central, Crosscountry, Great Western Railway and Hull Trains have all provided vegan options.
The charity is now targeting five more train companies and hoping to work with them on improving the vegan menus in the New Year.
Elena Orde, Communications and Campaigns Officer at The Vegan Society, says: "We are very pleased to see so many train companies make positive changes to their vegan food and drink offering.
"These businesses are showing the way the market is going – vegans need to be catered for, and those who fail to recognise this risk missing out on a growing segment of the market.
"Vegan food options are inclusive of most dietary requirements and often promote sustainability. We're looking forward to working with more businesses on this."
Register for free to continue reading
Registration is a free and easy way to support our truly independent journalism
By registering, you will also enjoy limited access to Premium articles, exclusive newsletters, commenting, and virtual events with our leading journalists
Already have an account? sign in
Register for free to continue reading
Registration is a free and easy way to support our truly independent journalism
By registering, you will also enjoy limited access to Premium articles, exclusive newsletters, commenting, and virtual events with our leading journalists
Already have an account? sign in
Join our new commenting forum
Join thought-provoking conversations, follow other Independent readers and see their replies