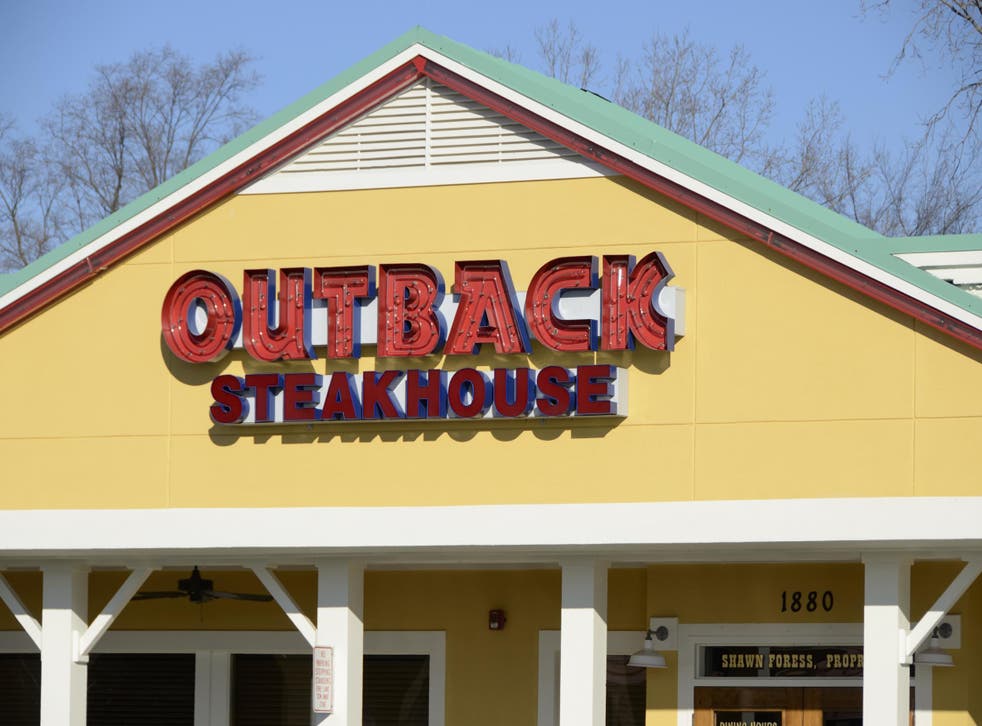 Waitress claims she was fired for complaining about church that didn't tip for £530 order
Tamlynn Yoder said she has since been compensated
A waitress has been fired after expressing her anger on Facebook over not receiving a tip on a takeout order for $735.
Tamlynn Yoder, 25, worked at the Outback steakhouse in Palm Beach County, Florida when the Christ Fellowship Church placed the huge order for takeaway.
However, after helping a volunteer from the church bring out all the food and place it in the car, Yoder was shocked when she didn't receive a tip.
Taking to Facebook, Yoder expressed her disappointment with the church's lack of gratuity. From there, one of Yoder's friend saw the post - and called the church to discuss the matter.
However, it turned out the volunteer at the church didn't know to tip on a takeaway order.
But according to Yoder, "Coming in to eat or takeout, you should automatically be wanting to tip 15 per cent. From there, you either go up or go down based on service."
Upset by their mistake, someone from the Christ Fellowship Church called the Outback the next day to make things right.
But Yoder's Facebook post of the incident only made the situation worse.
Upon showing up for her shift the next day, Yoder was told she was fired - as Outback has a strict policy forbidding workers from posting about customers on social media.
Following Yoder's termination, the church's Facebook page was inundated with comments about the incident.
The church expressed their apologies on Facebook and told the Palm Beach Post that their intent "was to find a way to get a tip to the employee and did not desire in any way for punitive action to be taken."
David Lonsberry, an executive director of business for Christ Fellowship told the Palm Beach Post: "We did not call the restaurant to have her fired, we wanted to get the situation resolved."
However, he did point out that at no time that night did any member of the Christ Fellowship staff dine-in at the Outback.
The church has since found a way to make it up to Yoder, who had told the Palm Beach Post "Tips is how we make our money."
According to Yoder, the church has compensated her for the $735 order - which included 25 steak dinners, 25 chicken dinners, and 25 orders of potatoes.
Yoder told the Palm Beach Post the compensation for the incident totalled more than a tip she would have received and that the church told her "a couple of the church families came together for me."
Despite receiving compensation from the church, Yoder's mother has now set up a GoFundMe page for the former Outback server.
The page is asking for donations to reach a goal of $6,000 that would help get Tamlynn "back on her feet."
Join our new commenting forum
Join thought-provoking conversations, follow other Independent readers and see their replies