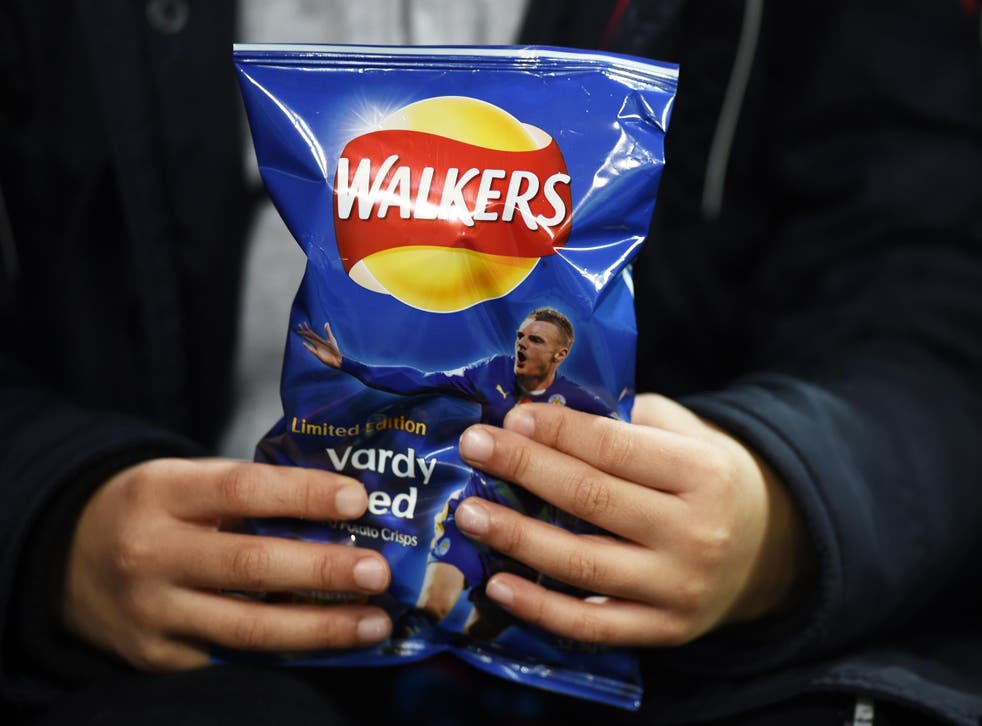 Walkers officially launches recycling scheme following plastic waste outcry
The Walkers recycling scheme is open to all brands of crisp packets
Walkers Crisps has started a recycling scheme following the launch of a petition calling for the company to reduce the amount of plastic packaging that it regularly wastes.
With the new recycling scheme, consumers can use collection points that have been placed around the UK to send their crisp packets to TerraCycle to be recycled.
The crisp packets will then be used to manufacture other plastic items.
Furthermore, anyone who's unable to access a recycling collection point can organise for a courier to pick up their crisp packets for free, a service that's available on the TerraCycle website.
The recycling scheme was first unveiled earlier this year, but was been officially launched on Monday 10 December.
Prior to the announcement of the scheme, an online petition was launched calling for Walkers and other crisp companies to either eliminate all of their plastic packaging or only use plastic packaging that can be recycled.
The petition, which garnered more than 330,000 signatures, stated that the the "majority of crisp packets in the UK and worldwide are not recyclable" and so often end up in landfills.
The initiative was created by a man called Geraint Ashcroft in partnership with environmental organisation Beach Guardian.
They explained that crisp packets created more than 30 years ago have been found entirely intact, emphasising the need to use materials that are more environmentally friendly.
In September 2018, Ashcroft launched a social media campaign with the hashtag "#PacketInWalkers", in which he encouraged people to post their Walkers crisp packets back to the manufacturer.
When the news of the Walkers recycling scheme was made public, he wrote on the petition's webpage that while it was a "huge step forward", lots of progress was still needed to ensure that all Walkers crisp packets are recycled responsibly.
Ian Ellington, general manager of Walkers' parent company PepsiCo UK, has spoken about the new scheme and Walkers' pledge to make all of its packaging entirely recyclable in the next seven years.
"This is another important step towards our ambition to make all of our packaging 100 per cent recyclable, compostable or biodegradable by 2025," he says.
In pictures: Plastic pollution around the world

Show all 10
"This is the first crisp packet recycling scheme in the UK and it will only work if everyone gets collecting and sending in, which is why we've made the scheme as simple as possible and free."
In the press release for the recycling scheme launch, Walkers explains that crisp packets are "technically recyclable".
However, according to recycling campaign Recycle Now, this isn't the case.
"Although the inside of the packet is shiny and looks like foil, it is in fact a metallised plastic film," the organisation states.
"This type of material is not currently recycled and should not be put in your recycling bin."
Support free-thinking journalism and attend Independent events
Recycle Now recommends carrying out a "scrunch test" to figure out whether a material is recyclable or not.
When you've crunched the material in your hand, if it remains crunched then it can be recycled. If it doesn't, then this may indicate that it's metallised plastic film and therefore cannot be recycled.
The Walkers recycling scheme isn't exclusive to Walkers crisp packets.
The company is encouraging consumers to use the collection points and free courier service to recycle all forms of crisp packets, regardless of the manufacturer.
Join our new commenting forum
Join thought-provoking conversations, follow other Independent readers and see their replies