Bride's wedding day ruined after poisonous bouquet left her temporarily blind
'I was in so much pain, nobody knew what to do'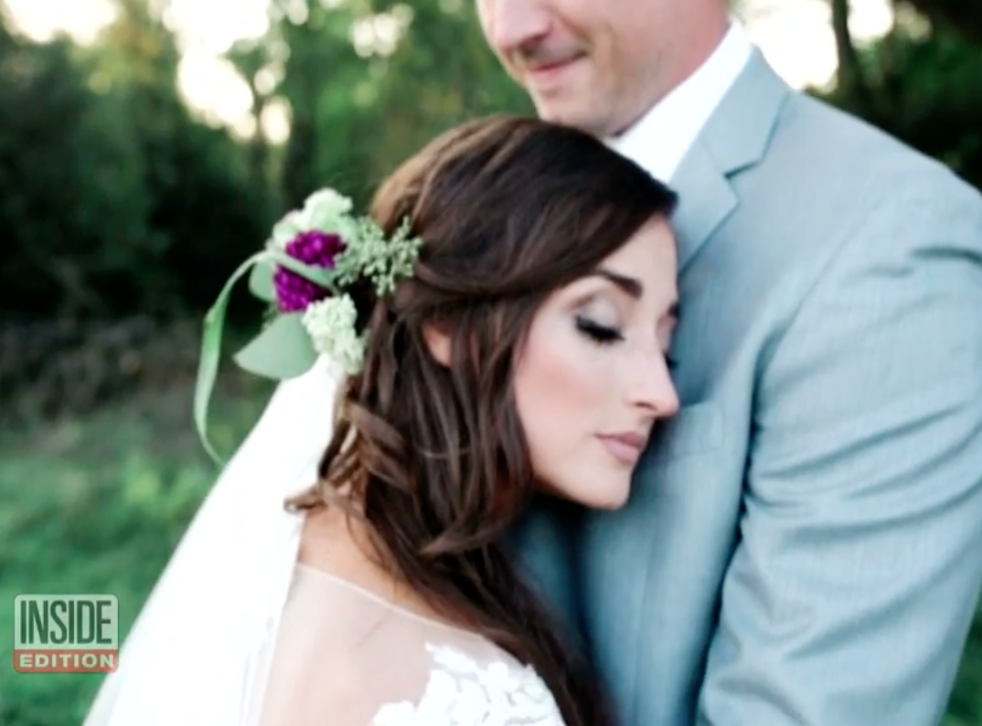 A bride's wedding day was ruined after she suffered a shock allergic reaction to wild flowers in her bouquet.
Christine Jo Miller, from Nebraska, accidentally poisoned herself after she decided to hand pick flowers outside her family's property.
But unbeknownst to the 23-year-old, she had actually filled her bouquet with snow-on-the-mountains – a plant known to cause serious allergic reactions including skin rashes, blistering, and eye irritation.
When Miller woke on the morning of her wedding day, she washed her face with her hands still covered in sap from the flowers which then caused her skin to break out in a nasty rash and her eyes to swell so much that she could hardly see.
"I was the scariest looking person at my wedding," she told Inside Edition.
"I was in so much pain, nobody knew what to do."
She then attempted to see a doctor at her local hospital only to find that the emergency room was closed.
Desperate not to miss her big day, Miller decided to brave the pain and walk down the aisle to marry husband-to-be Jon, 24.
"She was struggling to keep her eyes open, they were constantly watering and she just looked miserable," he said.
After saying "I do", the pair headed to hospital once again where medics gave the newlywed eye drops, pain medication and a steroid shot before returning to the reception.
Unable to eat or drink anything, Miller also had to change into a t-shirt upon arrival since her swollen eyes made walking in her wedding dress so difficult.
"I didn't wear my dress into the reception mainly because I went fully blind and had been tripping over it since I couldn't see where I was walking," she explained.
Fortunately, Miller's symptoms disappeared a week later when her photographer arranged a surprise mini reception to finally capture the wedding photos she had always dreamed of.
Register for free to continue reading
Registration is a free and easy way to support our truly independent journalism
By registering, you will also enjoy limited access to Premium articles, exclusive newsletters, commenting, and virtual events with our leading journalists
Already have an account? sign in
Register for free to continue reading
Registration is a free and easy way to support our truly independent journalism
By registering, you will also enjoy limited access to Premium articles, exclusive newsletters, commenting, and virtual events with our leading journalists
Already have an account? sign in
Join our new commenting forum
Join thought-provoking conversations, follow other Independent readers and see their replies