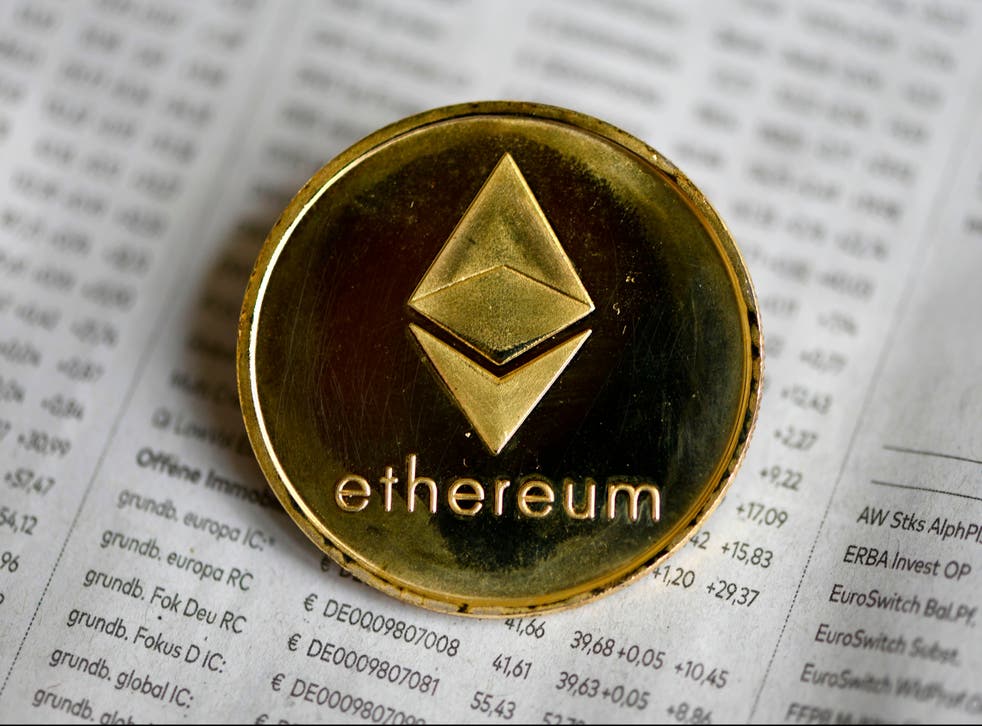 'What could be more romantic?': San Francisco couple exchange digital NFTs as wedding rings
'In addition to a traditional Jewish ceremony, we wanted to solidify our vows in a more personal way'
A couple from San Fransisco have found a unique way to make their wedding special by "getting married on the blockchain" and exchanging non-fungible tokens (NFTs) as wedding rings.
Peter Kacherginsky and Rebecca Rose shared on social media this month that they decided to exchange their vows on 14 March with a twist.
"Most people get married in a place of religious worship, on a beach, or in the mountains. Peter and I are NOT most people. We got married on the #blockchain," Ms Rose said in a post on Twitter.
The couple both work at Coinbase, an American cryptocurrency exchange platform with Ms Rose working in product design and Mr Kacherginsky working in blockchain security, according to their Twitter accounts.
In the romantic post, Ms Rose explained that her then fiancé had written an Ethereum smart contract for their marriage and "issued digital artwork as tokens" to their cryptocurrency wallets.
Read more:
"In addition to a traditional Jewish ceremony, we wanted to solidify our vows in a more personal way," she wrote on Twitter.
Ms Rose added: "As part of the ceremony we exchanged #NFTs, much like rings, by sending them to each other from our #cryptocurrency wallets."
Ethereum is a decentralized, open-source blockchain with smart contract functionality. A non-fungible token (NFT) means a unique digital item that belongs to the person that purchased it.
Ms Rose shared the name of their token is Tabaat, the Hebrew word for ring and that the couple stored an animation of two circles joining to become one inside the unique token.
"The images of digital rings hidden inside these #NFTs will show up in our cryptocurrency wallets as a constant reminder of the permanent bond they represent."
She explained that the record of the couple exchanging the rings will be permanently stored on the blockchain "for all to see as proof of our commitment to each other."
Etherscan revealed further details of the blockchain wedding. A contract was validated by the Ethereum network within four minutes and four seconds.
"The #blockchain, unlike physical objects, is forever. It is unstoppable, impossible to censor, and does not require anyone's permission. Just as love should be. What could possibly be more romantic than that?," Ms Rose said.
Join our new commenting forum
Join thought-provoking conversations, follow other Independent readers and see their replies