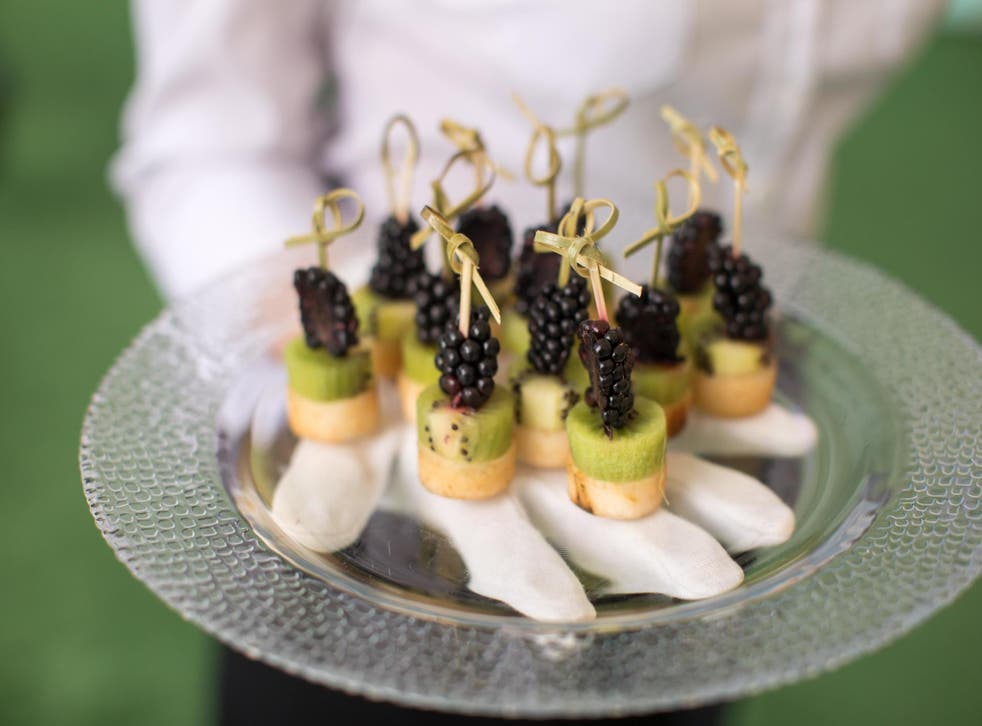 Newlyweds offer guests 'horse ovaries' in wedding mistake
They didn't proofread their wedding schedule 
Planning a wedding requires significant attention to detail, from the seating arrangements to the bouquets - and even then, mistakes happen.
For one couple, a lack of proofreading led to a their wedding mishap, to the amusement of thousands of people on social media.
In a photo uploaded to the Instagram account Awkward Family Photos, the wedding schedule for the "unplugged wedding" between Jason and Theresa is helpfully laid out, down to the ceremony, dinner and party time.
But, following the ceremony, an unfortunate oversight saw horse ovaries written rather than hors d'oeuvres.
The photo of the error, which was taken despite a no phone or camera rule, was, captioned: "At a friend's wedding. I can't wait for 3.30!," and has since been liked more than 7,000 times.
"Not surprised that they banned cell phones. Horse ovaries are best when eaten not in public," one person wrote.
Another said: "I wonder what wine pairs well with horse ovaries?"
And spellcheck wouldn't have worked in this situation, because as some pointed out, horse ovaries is spelled correctly.
Others mocked the idea that guests were asked to be "fully present" during the wedding, seeing as it appears the newlyweds were not present when planning their special day.
"Perhaps they should have been fully present when creating their invitation," one person commented.
Join our new commenting forum
Join thought-provoking conversations, follow other Independent readers and see their replies