Nearly 80% of weight-loss shakes sold in UK make claims that are 'exaggerated or untrue', research finds
More than three-quarters of the shakes did not comply with EU Nutrition and Health Claims regulations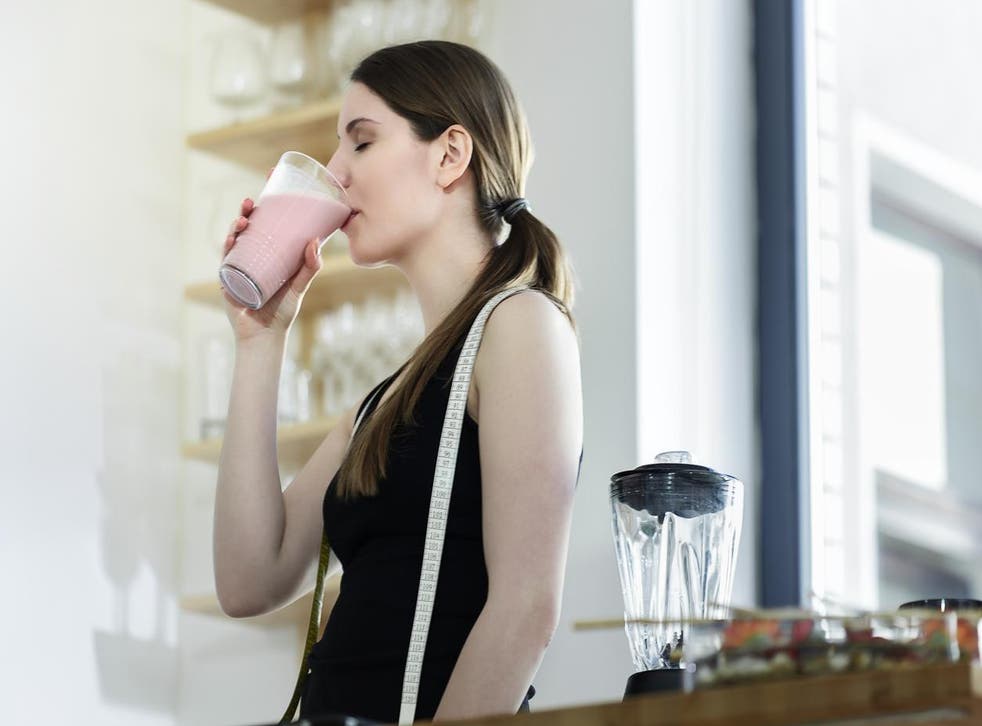 Nearly 80 per cent of weight-loss shakes sold in the UK make claims that are 'clearly exaggerated or simply untrue', new research finds.
Britain is the most obese nation in Western Europe, and with rates rising faster than any other developed country, many people turn to "meal replacement for weight control shakes."
However, in one of the first studies to analyse how on-pack claims stack up to current regulation, new research has revealed that more than three-quarters of these shakes are unauthorised and do not comply with the EU Nutrition and Health Claims regulation, Eureka Alert states.
The research assessed on-pack information of 50 brands of "meal replacement for weight control" shakes sold in the UK in 2017 for their compliance with composition, labelling, and nutrition and health claims in line with EU regulation.
Interestingly, researchers found that just 10 of the brands provided enough information to meet all the requirements, with the majority of products failing to meet the basic criteria necessary to be called a "meal replacement for weight control" shake.
In fact, 79 per cent of claims made by these products were found to not be compliant with EU regulations.
Lead author Dr Kelly Johnston, from King's College London said: "Manufacturer's misleading labelling is confusing consumers about the healthiness and nutritional quality of meal-replacement shakes.
"Some of these claims are clearly exaggerated and many are simply untrue."
Five photos that reveal what it's like to be overweight

Show all 4
The researchers also sent out questionnaires to 240 volunteers to determine their understanding of the claims made on weight-loss shakes.
The data showed that claims most likely to be reported as being understood by responders included common weight loss messages such as "low fat" (95 per cent), "low calorie" (95 per cent), and "high protein" (94 per cent).
However, only around half of those questioned understood the claims: "protects against chronic diseases" (48 per cent) and "low GI" (53 per cent) - neither of which are authorised, nor should be on pack.
"What we see from this group of consumers is that they generally have false perceptions about the efficacy of such products," Johnston explained.
"In other words, even if they understand the claims, they often don't believe what they are reading.
"This study highlights the need for better enforcement to ensure products for sale meet the legally required compositional and labelling criteria which will both protect consumers whilst ensuring fair market competition."
Register for free to continue reading
Registration is a free and easy way to support our truly independent journalism
By registering, you will also enjoy limited access to Premium articles, exclusive newsletters, commenting, and virtual events with our leading journalists
Already have an account? sign in
Register for free to continue reading
Registration is a free and easy way to support our truly independent journalism
By registering, you will also enjoy limited access to Premium articles, exclusive newsletters, commenting, and virtual events with our leading journalists
Already have an account? sign in
Join our new commenting forum
Join thought-provoking conversations, follow other Independent readers and see their replies