The Independent's journalism is supported by our readers. When you purchase through links on our site, we may earn commission.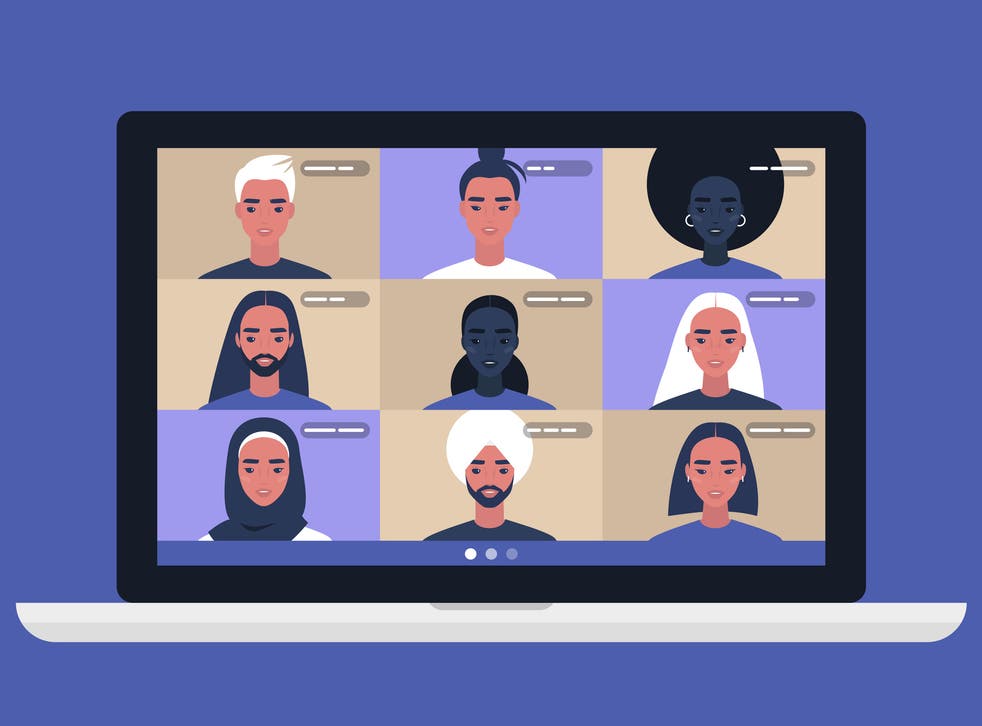 What to do during second lockdown: Best games to play on Zoom, Houseparty and FaceTime video chats
Some creative ways to have fun with your friends and family while you are apart
While the country is back in lockdown and we are practicing social distancing, regular communication with friends and family is key.
One of the most important reasons for video chatting with your loved ones is to keep them in the loop regarding how you're doing and vice versa.
However, using video chatting platforms such as Zoom, Houseparty and FaceTime can also help you let off some steam and take your mind off the goings-on of the world.
From taking part in pub quizzes to creating your own innovative version of charades, here are some of the best game ideas for you to try.
Pub Quiz
How does it work?
The pubs are closed, but you can still test your wits during a weekly pub quiz with all your friends. Sure, it isn't the same as huddling around a small table with your teammates as you try to win a free round of drinks, but the essence of it remains the same.
When you join video-conferencing platform Zoom for free, you can host up to 100 participants during a single call — the perfect recipe for a brilliantly competitive pub quiz.
Dani Ball, a 22-year-old from Nottingham who lives and works in London, came up with the idea of hosting a pub quiz after finding herself unexpectedly self-isolated for two weeks and craving social contact.
After setting up an event on Facebook, Dani ended up bringing together more than 30 teams on Zoom made up of flatmates, families and isolated individuals. "The day of the quiz I chose a few classic pub quiz rounds (sports, literature, current affairs) and scraped together my limited general knowledge to come up with some questions," she explains, having now made the pub quiz a weekly fixture.
Puja Kotecha, a digital PR specialist from Nottingham, also took part in a pub quiz with her cousins, with some participants joining in from as far as Texas in the US.
Her cousin Rina put together a list of pub quiz topics using learning app Kahoot!, which the whole family has downloaded on their phones. The categories include Disney, maths, the royal family and science.
"It is giving us a way to all be together in these crazy times even though we cannot see each other. As first cousins we are all so close and regularly make time for each other to hang out," Puja says.
How many players?
The more the merrier! But a group of about 20 or 30 may be a good place to start.
Chess
How does it work?
Chess is a game usually played across the table from your opponent, an intense atmosphere setting in as the seconds tick down on the clock.
Even though you are now separated from friends and family, you can still put your mental strength to the test.
As one 71-year-old man and his seven-year-old grandson recently demonstrated, chess over FaceTime can be just as fun.
If you and the person you are video chatting with both have a chess board, then you can play together by instructing them out loud where you are moving your chess piece when it is your turn.
In order to do this, you need to read the letter and corresponding number of the square you have moved your piece to.
Chris, the son of the 71-year-old grandfather who now plays weekly chess matches with his grandson Ruben, said this set-up was initially "tricky". However, the pair then "worked out a grid system, similar to battleships, and it worked".
How many players?
While chess is predominantly a two-person game, there's no reason why you can't play in teams so as to involve other members of your household in the game.
Charades
How does it work?
One of the most treasured dinner party games, charades will never fail to entertain, especially while the nation remains in lockdown.
You can play charades over video chat in a variety of ways, the most simple way being to come up with an idea in your head – whether it be a book, film, TV show, play, person or something from another category – and to act it out, informing your video chat companion how many syllables are in each word to help them along the way.
Another innovative way to play charades is to do it in several stages. The way to do this is by first writing a lengthy list of terms to guess on small, separate pieces of paper, which you then place in a bowl.
Coronavirus culture from rooftops, windows and balconies

Show all 15
When it is your opponent's turn to guess the clues, you go through the pieces of paper one by one, describing what the written term is for them to guess. You do this while being timed, usually for about a minute or so.
They then take their turn, doing the same thing with their own bowl of written clues. When the timer is up, make a note of how many terms each person was able to correctly guess.
After doing the first round of describing each term, you then go again with the same bowl of clues, this time acting out the terms without saying anything out loud.
Once they have had their go and you have made a note of your scores, you then go for a third time. For the third round, you are only allowed to say a single word to describe each term. So, at this point it has become a memory game.
You can also play Heads Up on Houseparty for a simpler alternative. The game was created by Ellen DeGeneres and bears similarities to charades.
How many players?
Minimum of two, but charades is typically more fun in larger groups.
Karaoke
How does it work?
Who knows when we'll next be able to go to a karaoke bar to belt out classics such as Whitney Houston's "I Wanna Dance With Somebody" or Backstreet Boys's "I Want It That Way"?
In the meantime, you could creatively set up your own karaoke night at home, involving your closest friends on a group video chat on an app such as Zoom or Houseparty.
One way to make sure that you and your friends are exactly in sync when singing together is to register for free on another platform called Watch2Gether.
As the name implies, the platform allows users to watch videos at the exact same time. All you need to do is create a room, share the link for the room with your friends and voila – you can sing the night away with one another.
Just try to be considerate of your neighbours when singing "Livin' On A Prayer" at the top of your lungs.
How many players?
As many as would like to exercise their vocal cords.
Bingo
How does it work?
One imaginative way that you can play Bingo over video chat is to combine it with another activity – a movie night.
While the nation is in lockdown, people are understandably spending an increasing amount of their time watching films and TV shows on streaming platforms such as Netflix, Amazon Prime and Disney+.
Netflix offers users the opportunity to watch films and TV programmes in sync with their friends through a feature called Netflix Party, which is available for free on Chrome.
When using Netflix Party, not only can you watch films and TV programmes at the same time as your friends, but you can also converse with them throughout with a group chat.
Here's where Bingo comes in. Before you start your watch party, create Bingo cards with words or phrases likely to appear in the film or TV show you have decided to watch.
Then, while watching, mark your Bingo card as the words and phrases are said on screen until one person is named the eventual winner.
How many players?
Minimum of two but again, Bingo tends to be more fun with larger groups. The more people who are playing, the more competitive it is!
Register for free to continue reading
Registration is a free and easy way to support our truly independent journalism
By registering, you will also enjoy limited access to Premium articles, exclusive newsletters, commenting, and virtual events with our leading journalists
Already have an account? sign in
Register for free to continue reading
Registration is a free and easy way to support our truly independent journalism
By registering, you will also enjoy limited access to Premium articles, exclusive newsletters, commenting, and virtual events with our leading journalists
Already have an account? sign in
Join our new commenting forum
Join thought-provoking conversations, follow other Independent readers and see their replies