The Independent's journalism is supported by our readers. When you purchase through links on our site, we may earn commission.
What it's really like to be a working mum - revealed in viral Facebook post
'I walk 2.5 miles all just to get us ready and out of the house'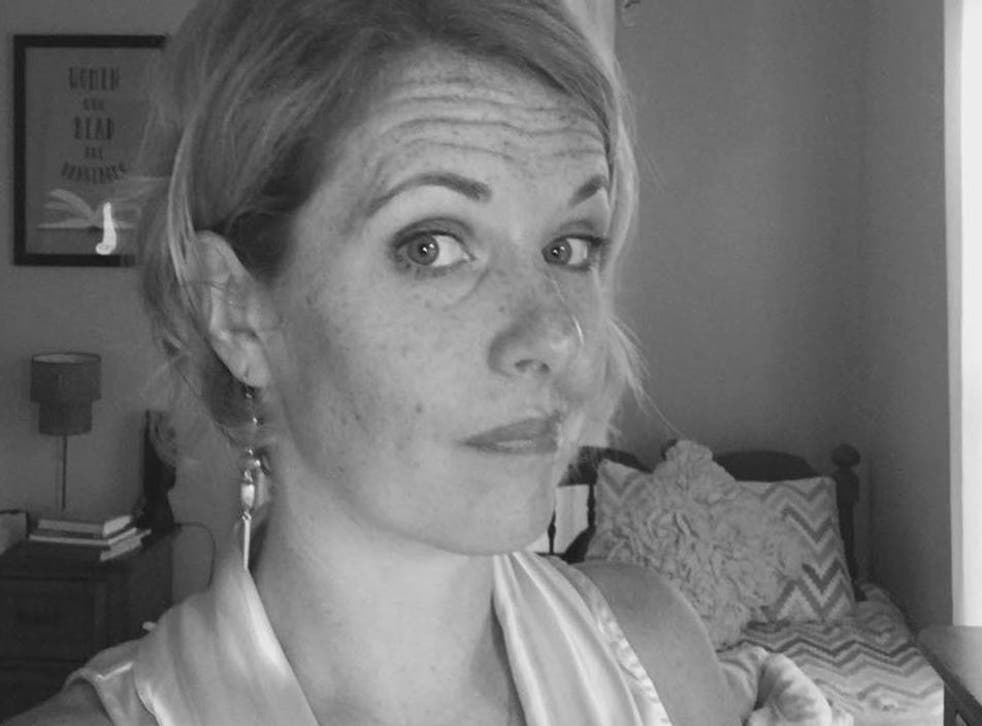 A woman's Facebook post detailing her chaotic morning routine has gone viral - giving an insight into the reality of motherhood which would shock many without children.
Like most parents of young children, Liz Petrone from Sycracuse, New York, has a hectic schedule but, fed up with being told how nice it must be to just 'waltz' into work, she decided to give outsiders a glimpse into what it really takes to be a working mum.
With four children to get ready for school, Petrone details the three-hour routine she goes through every day before she starts her full-time job at an IT company at 9am.
"I woke four sleepy humans," she wrote of her children aged 12, 11, 7 and 3. Some I gently patted, some I prodded, and one I pulled the covers off and tried to roll onto the floor when the pat and the prod fell short. I'm not proud of that last one."
"I made five beds, one twice because someone snuck into it and tried to go back into sleep. It *may* have been me."
She told The Independent that she chose and loves her life, and is well aware that many people work harder every day.
But she said she wanted to highlight that a lot of the hardest work a woman does happens outside of the office, and she wants women to be recognised for that.
The mum-of-four used the post to detail a hefty list of tasks that she completes including getting her children dressed, reminding them to brush their teeth, turning off the TV, feeding the dog, dropping her kids off at two different schools and doing a load of laundry.
Mother lets baby be bitten by snake in order to 'teach her a lesson'
In fact, she does so much that according to her fitness watch, she takes more than two miles worth of steps before she even gets to work.
"By the time I sit in my chair at work and fire up my computer, my Fitbit says I have walked 2.5 miles. All just to get us ready and out of the house.
"If walking 2.5 mikes and not actually making it anywhere at all ain't exactly what this stage of life looks like I don't what is."
Far from seeking sympathy, Petrone says she wrote the post in a bid to set the record straight about parents who start work as soon as they wake up.
"I have a pretty understanding place of employment, but I never feel completely present," she told ABC News. "I go to work and I'm thinking about my kids, and I go home and I'm thinking about work."
She continued, "I'm always apologising for being late, having to cancel at the last minute or not being available."
The honest post has since been shared more than 2,000 times and garnered 10,000 likes as parents from all over the globe echoed her feelings of being pulled in so many different directions.
"Thank you! I have three under five and the hardest part of my day is getting them ready and out the door," one person wrote.
Another added, "This is my life everyday with a few more. I wake at 5.30am and it is nonstop til 9pm.
"I curse the people at my office that judge me, like I'm 'waltzing' in late everyday. YOU run a mental and physical marathon everyday before you come to work and then leave knowing that another one awaits your return."
Register for free to continue reading
Registration is a free and easy way to support our truly independent journalism
By registering, you will also enjoy limited access to Premium articles, exclusive newsletters, commenting, and virtual events with our leading journalists
Already have an account? sign in
Register for free to continue reading
Registration is a free and easy way to support our truly independent journalism
By registering, you will also enjoy limited access to Premium articles, exclusive newsletters, commenting, and virtual events with our leading journalists
Already have an account? sign in
Join our new commenting forum
Join thought-provoking conversations, follow other Independent readers and see their replies