Pushing early could be the safest way to give birth
Doing so could lower the risk of haemorrhage and infection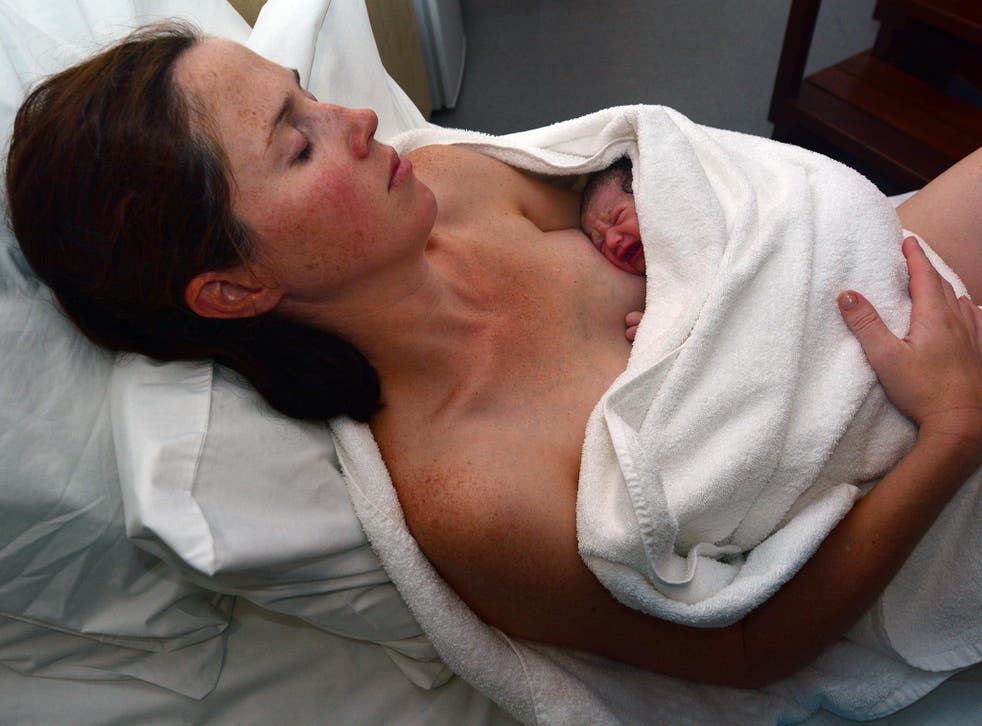 The best time to push during childbirth has long been an area of contention, with some extolling the virtues of bearing down early while others insisting expectant mothers should wait.
So far, evidence has been inconclusive, but now a new study has revealed that early pushing could in fact lower a woman's odds of haemorrhage and infection.
To investigate which approach is better for expectant mothers and their babies, a team of researchers from the Washington University School of Medicine in St Louis organised a study of 2,400 first-time mothers.
From May 2014 to December 2017, six American hospitals participated in the study to determine which method is the safest, with staff advising half the women to push immediately after being fully dilated while recommending the others to wait an hour longer.
Of those in the immediate-pushing group 1,031 (85.9 per cent) delivered vaginally compared with 1,041 (86.5 per cent) in the delayed-pushing group – proving that timing had no effect on a woman's need for surgical delivery.
However, the findings did show that women in the immediate-pushing group experienced significantly lower rates of infections and fewer episodes of excessive bleeding following delivery.
Specifically, 80 (6.7 per cent) of the women who began pushing immediately developed an infection compared with 110 women (9.1 per cent) who delayed pushing.
The positive birth movement

Show all 5
In addition, 27 (2.3 per cent) in the immediate-pushing group suffered severe postpartum bleeding, compared with 48 (4 per cent) in the delayed-pushing group.
What's more, women who pushed immediately also experienced a shorter second-stage of labour by an average of 30 minutes, compared with those who delayed pushing.
"Pushing during labour is physically demanding and intense," said the study's first author, Alison Cahill, MD, a Washington University associate professor of obstetrics and gynaecology and director of the Division of Maternal-Fetal Medicine.
Support free-thinking journalism and attend Independent events
"Women look to their obstetric providers for guidance and what's best for them and their babies. Our findings can guide providers to better manage the second stage of labour for optimal health for moms and their babies.
"This means avoiding delayed pushing for the sake of increasing the chance of vaginal delivery since it is associated with longer labour time and higher health risks to mothers and babies."
The study, funded by the National Institutes of Health (NIH), was published October 9 in the Journal of the American Medical Association.
Register for free to continue reading
Registration is a free and easy way to support our truly independent journalism
By registering, you will also enjoy limited access to Premium articles, exclusive newsletters, commenting, and virtual events with our leading journalists
Already have an account? sign in
Register for free to continue reading
Registration is a free and easy way to support our truly independent journalism
By registering, you will also enjoy limited access to Premium articles, exclusive newsletters, commenting, and virtual events with our leading journalists
Already have an account? sign in
Join our new commenting forum
Join thought-provoking conversations, follow other Independent readers and see their replies