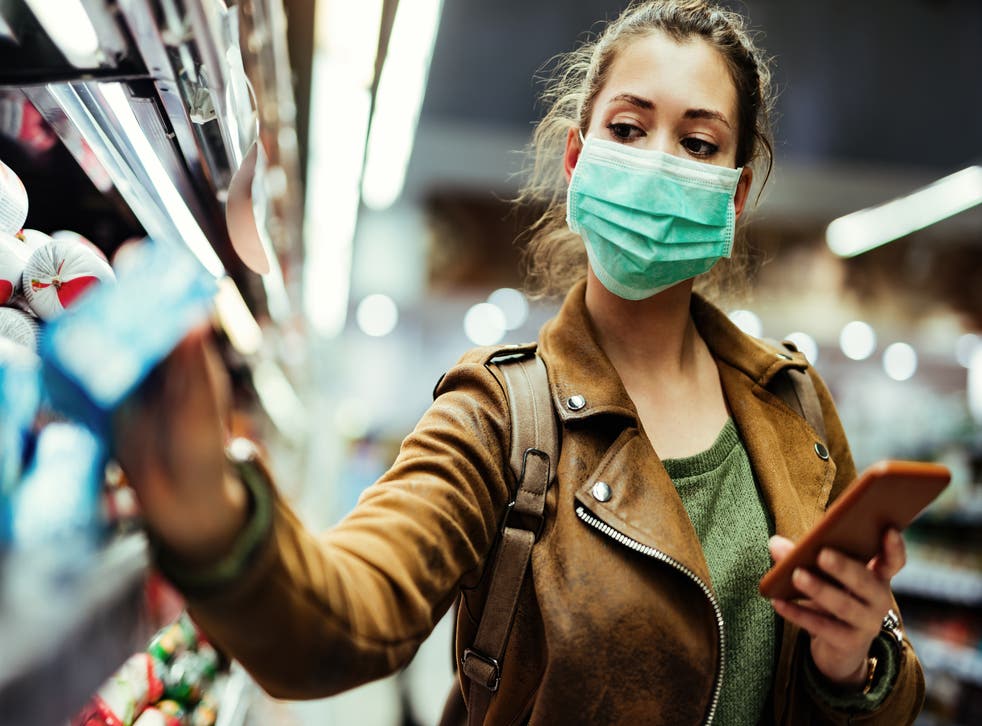 Essential shops, takeaway pints and food: What will remain open during lockdown?
Boris Johnson has announced the closure of all shops that sell non-essential items - but what does this include?
Joanna Whitehead
Tuesday 12 January 2021 15:03 Comments
Boris Johnson has set out new emergency lockdown measures for England to control the spread of coronavirus amid concerns the NHS risks being overwhelmed.
In a Downing Street briefing on Monday night, the prime minister announced new lockdown measures that are expected to remain in place until mid-February.
He said: "As I speak to you tonight, our hospitals are under more pressure from Covid than at any time since the start of the pandemic."
The prime minister added that a new lockdown was necessary to try and stem the new strain of the virus.
"You may only leave home for limited reasons permitted in law, such as to shop for essentials, to work if you absolutely cannot work from home, to exercise, to seek medical assistance such as getting a Covid test, or to escape domestic abuse."
In a joint statement, the UK's four chief medical officers said the alert level (different to the tier level) should be moved to the maximum of five, warning that without action there was a risk of the NHS "in several areas" being overwhelmed.
It read: "Cases are rising almost everywhere, in much of the country driven by the new more transmissible variant.
"We are not confident that the NHS can handle a further sustained rise in cases and without further action there is a material risk of the NHS in several areas being overwhelmed over the next 21 days."
Under the new guidelines, much of the hospitality industry has been forced to close, including pubs and restaurants, while some essential shops can remain open.
So what shops are classed as "essential" and can you still order takeaways?
Here is everything you need to know.
What essential shops are allowed to stay open?
The government has stated that a number of essential shops are permitted to remain open as usual throughout the duration of the lockdown period.
This includes food shops, supermarkets, pharmacies, garden centres and certain other retailers providing essential goods and services.
What non-essential premises must close?
All non-essential retail, such as clothing and homeware stores, vehicle showrooms (other than for rental), betting shops, tailors, tobacco and vape shops, electronic goods and mobile phone shops, auction houses and market stalls selling non-essential goods.
Can people still order takeaway food?
Yes. Hospitality venues such as cafes, restaurants, pubs, bars and social clubs must close with the exception of providing food and non-alcoholic drinks for takeaway (until 11pm), click-and-collect and drive-through purposes.
These will no longer be able to offer the takeaway or click-and-collect of alcoholic drinks, however.
How long will the lockdown last?
Mr Johnson suggested England could "steadily" move out of lockdown from mid-February.
Urging caution about the timetable, he said: "If our understanding of the virus doesn't change dramatically, once again, if the rollout of the vaccine programme continues to be successful, if deaths start to fall as the vaccine takes effect and - critically - if everyone plays their part by following the rules, then I hope we can steadily move out of lockdown, reopening schools after the February half-term and starting cautiously to move regions down the tiers."
Register for free to continue reading
Registration is a free and easy way to support our truly independent journalism
By registering, you will also enjoy limited access to Premium articles, exclusive newsletters, commenting, and virtual events with our leading journalists
Already have an account? sign in
Join our new commenting forum
Join thought-provoking conversations, follow other Independent readers and see their replies