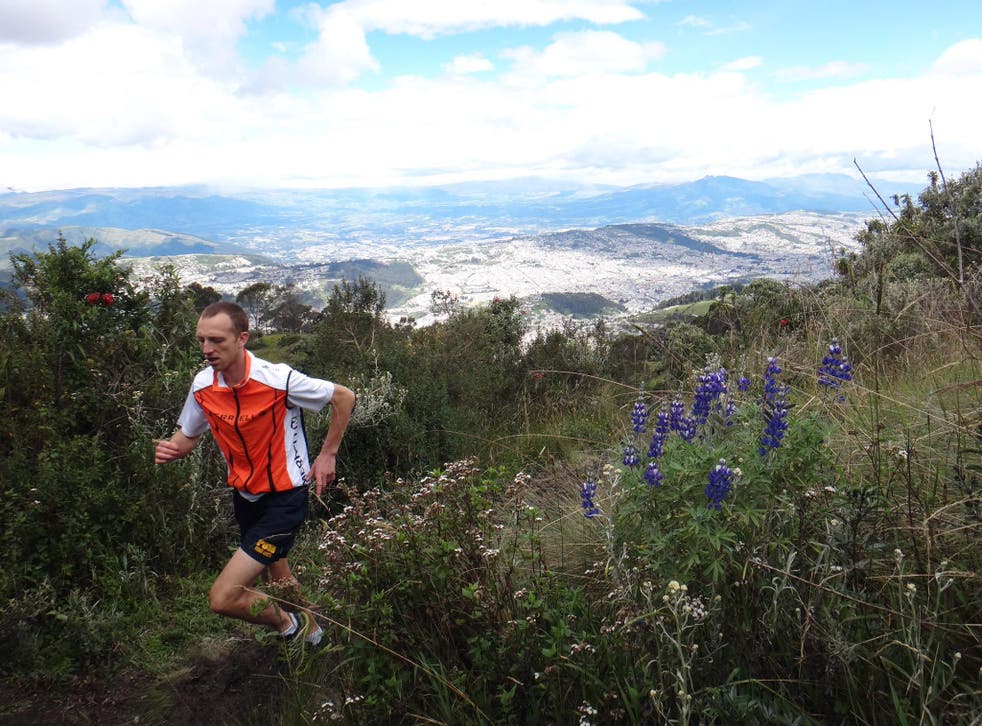 How to develop willpower according to an ultramarathon runner
Andy Murray, who has conquered some of the world's toughest physical challenges, shares his tips for staying motivated   
Andrew Murray has conquered seven ultra marathons across seven continents in one week; completed a 4,300km run from northern Scotland to the Sahara; and was among the first people to run across the Namib desert in East Africa. It's safe to say, he knows a thing or two about endurance and willpower.
Encouragingly, Murray - who, overachiever that he is, is also a GP - was given a "kick up the backside" from a friend to get active after university, and hopes his feats will encourage others to get off the sofa and move.
To finish the Egyptian leg of the Run the World race in 2012 - where he covered the earth's continents - Murray had to muster up some serious resolve, he tells The Independent.
"The running was fine, but I'd only slept five or six hours in four nights so I felt horrendous," he says. "The Great Pyramids and Sphinx were beautiful it but it was extremely hot, dusty, and I hadn't slept much."
Another of his toughest moments was in snow-covered Canada when he ran in -40C with a cracked leg bone. Determined not to be defeated, he kept going for another 30 miles.
"For both of these the fact that there were epic things to see got me through," he says.
But what if a task requires eye-watering levels of willpower when the view isn't so unusually pleasant? Staring at a wall as you pound the treadmill at the gym can feel pretty uninspiring. And there's a definite lack of idyllic scenery at the supermarket when you're weighing up buying a litre tub of ice cream or a punnet of tomatoes.
"Like anything else it is definitely trainable," says Murray, who is sponsored by Merrell. "It's about having a growth mentality and seeing things as a challenge rather than an enemy or something to be scared of.
The adventures of ultramarathon runner Andrew Murray - In pictures

Show all 9
"Make it easier for yourself to make good choices" he suggests. "For example, I just don't buy crisps and or cake for the house so that I can't reach for them when I'm hungry. Out of sight, out of mind."
Forcing himself out of bed by leaving an alarm clock on the other side of the room is one of Murray's most potent ways of persuading himself to train in the morning, he adds.
"Recognise you don't need to be bulletproof straight away and reward yourself for quick wins," he goes on. "Break things into smaller chunks.When I'm racing I'll get myself to the next drinks station, next kilometre or even next tree. Whatever it takes!"
Join our new commenting forum
Join thought-provoking conversations, follow other Independent readers and see their replies