Wimbledon 2017: Is it sexist women only play three sets at the championship?
140 years after Wimbledon was launched, men and women still play a different number of sets. Kashmira Gander tries to pinpoint why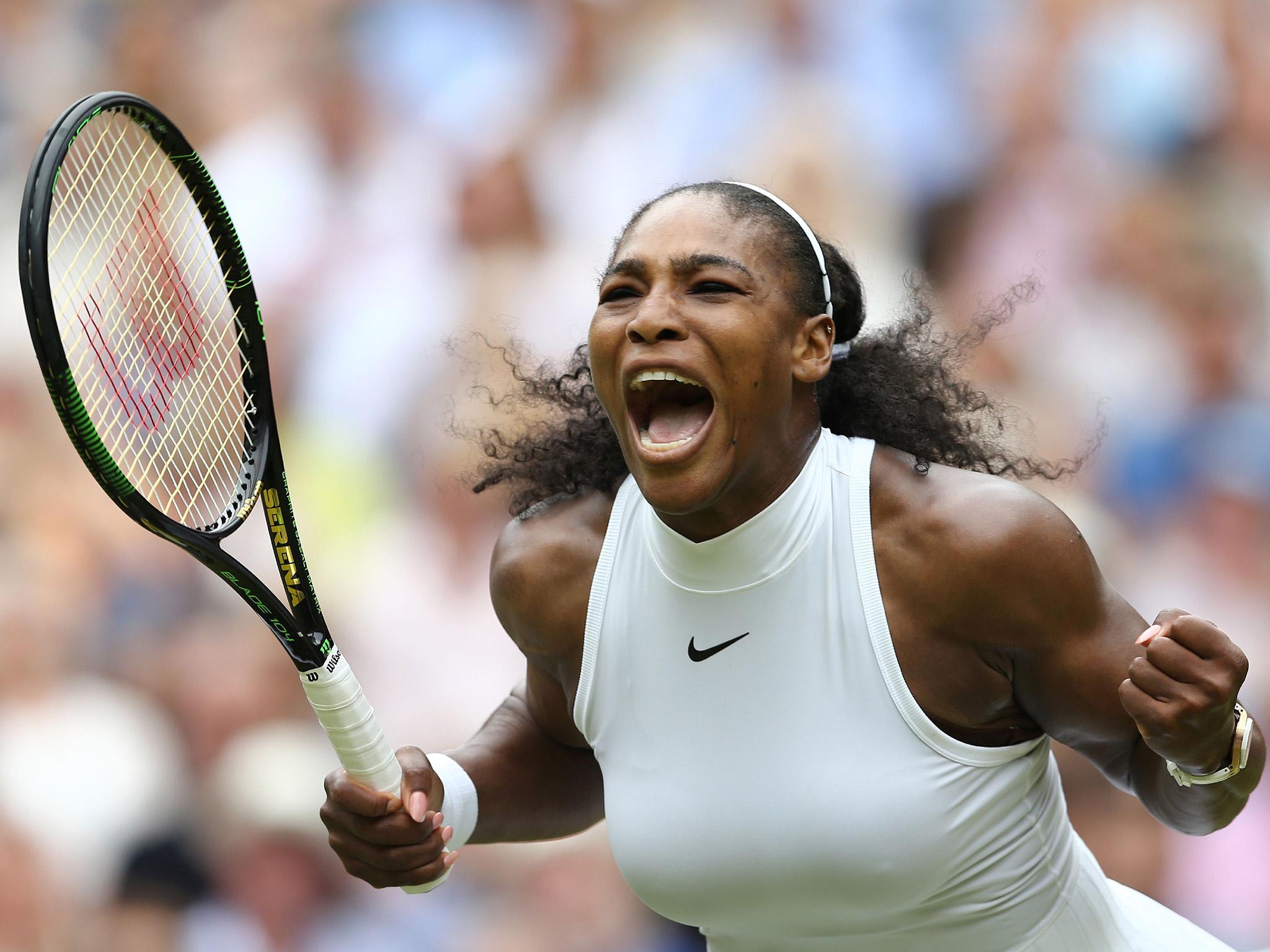 Another year another Wimbledon tournament, and we know what that means: ripe strawberries drizzled with cream, neatly manicured lawns, and the ongoing debate over whether the sport is institutionally sexist.
The offensive commentators, macho players who feel the need to drag down their female counterparts, and the questionable dress-code. It's undeniable that tennis has a woman problem. And the fact that women aren't allowed to play the same number of sets as men for reasons no-one can quite pin down, might go some way towards explaining why. It places gender inequality at the heart of the sport. And as Wimbledon is watched by 300million viewers across 200 countries, and almost half a million spectators visit the grounds in London in a fortnight, that's a lot of people to be sending a sexist message to.
Wimbledon: The greatest pictures from The Championships
Show all 50
But Wimbledon isn't alone. In most tennis tournaments, men and women play the best of three sets, but in the Grand Slams of the Australian Open, the French Open, and the US Open, only the men are challenged to play best of five.
This is a situation branded as "unfair, outdated" and "indefensible" by Dr Paul Davis, chairman of the British Philosophy of Sport Association, and Lisa Edwards, senior sports lecturer at Cardiff Metropolitan University, in a journal essay they have published as the tournament turns 140 this year.
The pair argue that this disparity upholds the belief that women are weaker than men, as well as repressive ideals of what is feminine, i.e. pretty, slender and not too sweaty. In turn, this makes it easier to argue that formidable athletes like Serena Williams deserve to be paid less than their male counterparts. It's also unfair to men, they say, who need to play longer and are at put at greater risk of injury.
"The asymmetrical, sex-based arrangements in Grand Slam tennis are degrading to female tennis players - and arguably all females - and oppressive to male tennis players - and arguably all males," Dr Davis tells The Independent.
So, why exactly is this archaic-seeming rule still in place? Are women truly too physically and psychologically feeble to play the same number of sets as men? Are other factors like, as some suggest, the pesky weather and tricky scheduling putting off Grand Slam organisers from levelling the playing field, or in this case, the lawn?
When asked to explain the disparity and to comment on plans to ditch the status quo, a spokeswoman from the All England Lawn Tennis and Croquet Club which organises Wimbledon told The Independent it has "no plans to change the format of any draw at The Championships." So far, so vague.
However, as far as Dr Laura Hills, senior sports lecturer at Brunel University, is concerned there is no scientific evidence to back the idea that women can't play five sets. It's not even unprecedented. Between 1984 and 1998, that's what women did during the finals of the WTA championships, and 1894 between 1901 at the US Open.
"Sport has a long history of trying to imply that women are physically unable to do sports activities," says Dr Hills. She points towards the fact that women's marathons, boxing and downhill skiing were very slowly introduced to the Olympic Games.
"Women's exclusion from these has traditionally been rationalised by claiming women were lacking in sufficient strength or stamina and that women were at greater risk of injury. This perpetuates the ongoing belief in male superiority by claiming women are incapable," she says.
And top female players - who you might suppose are an authority on women's tennis - including Maria Erakovic and Serena Williams have both said that they would be willing to play five sets. Or, in Williams' case, "best of five, best of seven, whatever". Martina Navratilova and Maria Sharapova have meanwhile argued that men's tournaments should be cut to three.
Perhaps, then, the explanation is that watching women playing sports is just a big yawn-fest. Why should Wimbledon risk raising the number of sets for women when no one will tune in?
But then how do you explain a recent survey of around 500 adults by the Attest polling firm which found that just under half of people watch as many matches as possible during Wimbledon, while 7.5 per cent watch just the men's and 4.4 per cent just the women's. Or that in 2015, the women's US Open tournament sold out quicker than the men's, and in 2013 and 2014 more people tuned in to watch women play? It seems it's not the gender of the athletes that people are interested in, but rather the sporting prowess and delicious suspense.
That just leaves the argument that it would be a shame to mess up the tournament's scheduling after 140 years.
"There are some logistical challenges to increasing women's event to five sets," says Dr Hill. "Wimbledon already struggles to fit in all the matches - particularly if the weather is uncooperative.
"I suspect they would also be reticent to reduce from five in the men's on the grounds of tradition, the ability to compare records, invoking the memory of classic matches, and also maintaining gender difference, and the sense that men's singles is the most important event."
But for Dr Davis, it's a sacrifice that is worth making. "Tradition should certainly always be taken seriously; tradition is part of what it is to be human, and is arguably particularly precious in a cultural practice such as sport," he says. "However, traditions are apt for moral and ideological evaluation. Traditions which degrade or oppress groups of people should be rejected."
Giving women the chance to play five sets might enable them to offer up the highs, lows and comebacks that make the men's games so exciting - or it might be a total disaster. But there's only one way to find out.
Join our commenting forum
Join thought-provoking conversations, follow other Independent readers and see their replies