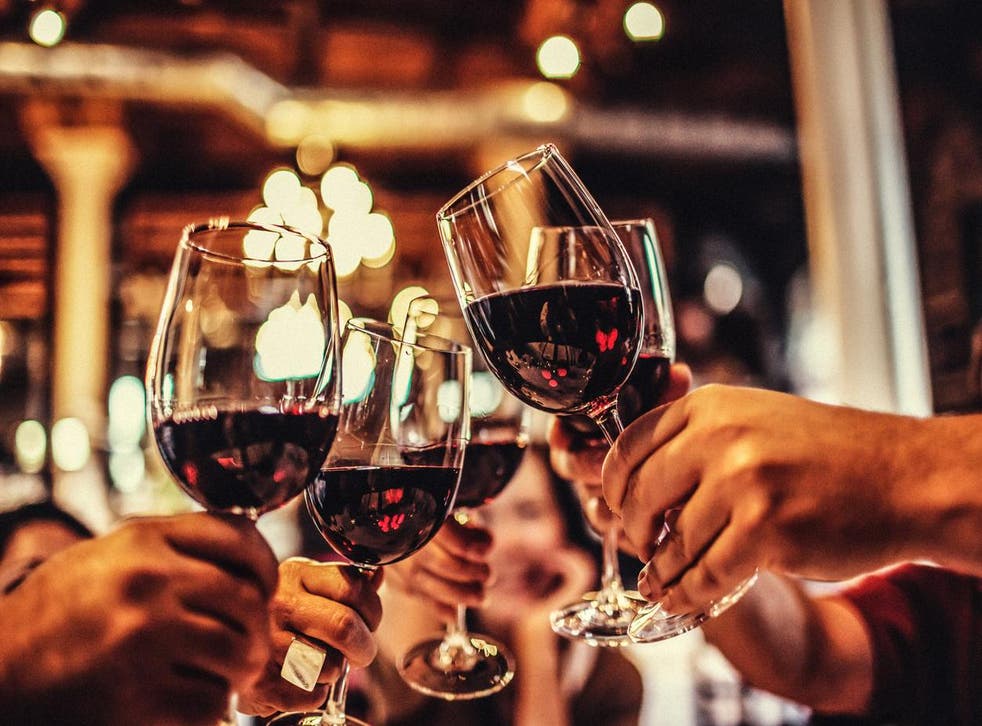 Size of wine glasses to blame for Britons drinking habits, finds study
Capacity has increased nearly seven-fold in the last 300 years
Wine glasses are almost seven times bigger than they were 300 years ago, a new study has found.
Scientists at the University of Cambridge have discovered that the size of wine glasses has skyrocketed nearly seven-fold since the 1700s, with the biggest increase during the last two decades.
A rise that just so happens to coincide with a surge in wine consumption.
Now, researchers are suggesting that the increase in size from an average capacity of 66ml in the 1700s to 449ml today, could be the reason us Brits tend to drink far more than is considered healthy.
"Wine will no doubt be a feature of some merry Christmas nights, but when it comes to how much we drink, wine glass size probably does matter," said Professor Theresa Marteau, director of the Behaviour and Health Research Unit at the University of Cambridge, who led the research.
The study, published in the British Medical Journal, measured the sizes of 411 wine glasses from 1700 to the present day, including 18th-century glasses held at the Ashmolean museum in Oxford, glassware used at Buckingham Palace, and modern glasses in John Lewis catalogues.
The 10 countries that drink the most alcohol

Show all 10
As predicted, the data confirmed that capacity increased from 66 ml in the 1700s to 417ml in the 2000s, with the average wine glass size in 2016-17 even higher at 449ml.
The paper also reveals that alcohol is the fifth largest risk factor for premature mortality and disability in high-income countries.
In England, it found that wine consumption increased almost fourfold between 1960 and 1980, and almost doubled again between 1980 and 2004.
"Our findings suggest that the capacity of wine glasses in England increased significantly over the past 300 years," said first author Dr Zorana Zupan.
"Since the 1990s, the size has increased rapidly. Whether this led to the rise in wine consumption in England, we can't say for certain, but a wine glass 300 years ago would only have held about a half of today's small measure."
Join our new commenting forum
Join thought-provoking conversations, follow other Independent readers and see their replies