Winnie Harlow on vitiligo: 'Do I look like I'm suffering? Come on now'
'I don't feel like I am suffering. I am conquering, I am living'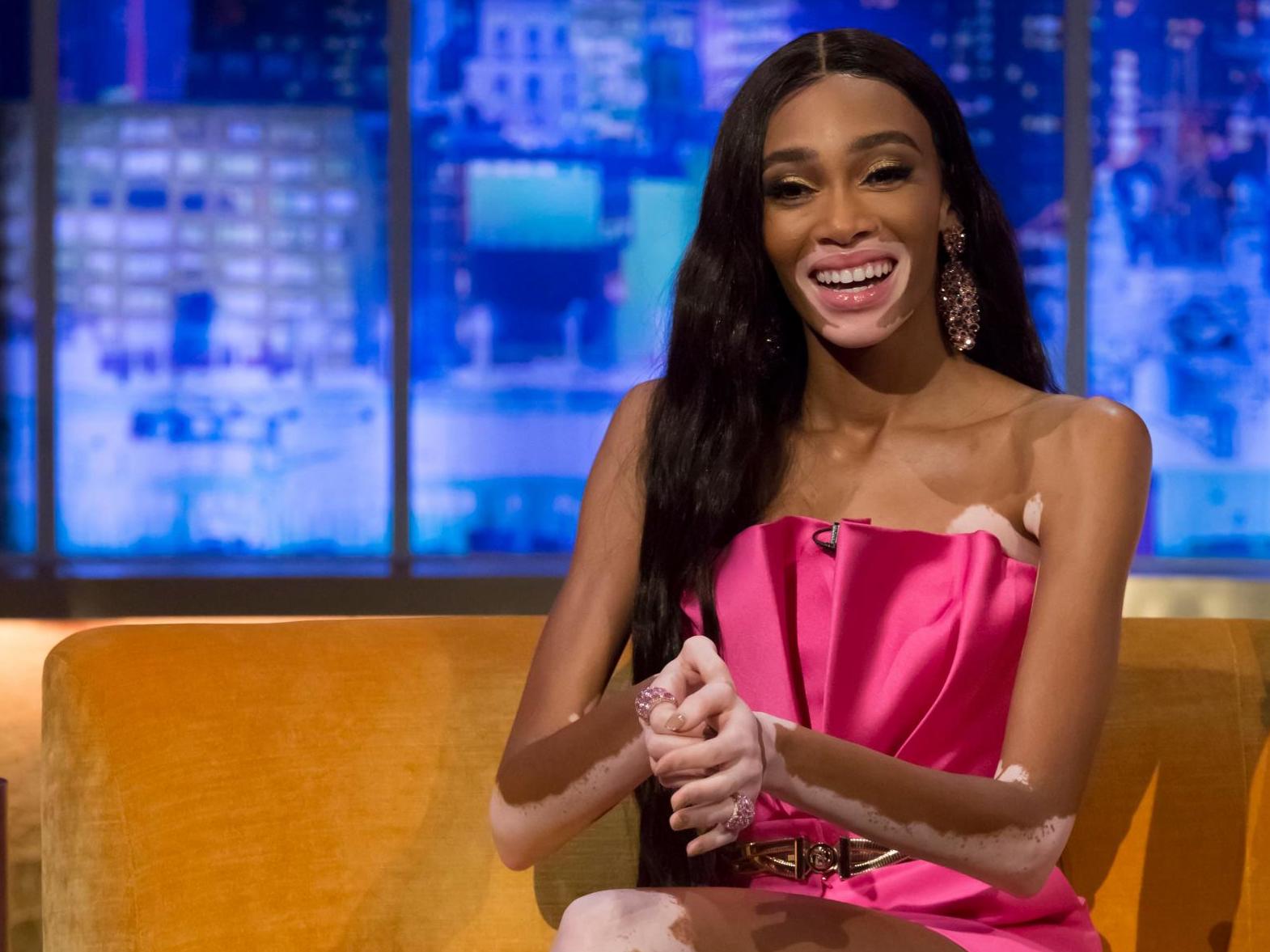 Winnie Harlow has said she is not "suffering" from vitiligo, as she expressed her frustration in people who continue to label her in such a way.
On an episode of The Jonathan Ross Show airing on ITV on Saturday 20 April, the model explained that it is not up to others to decide whether or not her skin condition is debilitating.
"Some articles kept writing, they would say, 'Winnie Harlow, 24, suffering from vitiligo' I was like, 'Do I look like I'm suffering? Come on now.' Let's not do that," Harlow told talk show host Jonathan Ross during the interview.
"I feel like it's not anyone else's person position to tell me I am 'suffering'," the 24-year-old added.
"I don't feel like I am suffering. I am conquering, I am living, I am living my best life in the way that I can and thriving."
Vitiligo is a skin condition which affects approximately one per cent of the world's population.
The long-term disorder causes the skin to lose pigmentation, due to lack of melanin.
Vitiligo can affect any area of skin on the body, the NHS explains.
However, it's more commonly found on the face, neck and hands and in creases of skin.
According to the British Skin Foundation, vitiligo can develop at any age.
However, in more than half of cases, it begins to appear before the age of 20.
Coachella 2019: Best-dressed attendees from weekend one
Show all 21
Harlow found fame in 2014, when she appeared on the 21st cycle of America's Next Top Model.
The model was eliminated in the fourth episode, before returning in the 10th. She eventually finished in sixth place overall.
She has since modelled for fashion labels including Victoria's Secret, Moschino and Julien Macdonald, in addition to appearing on the covers of Glamour, Harper's Bazaar and Grazia magazine.
Join our commenting forum
Join thought-provoking conversations, follow other Independent readers and see their replies