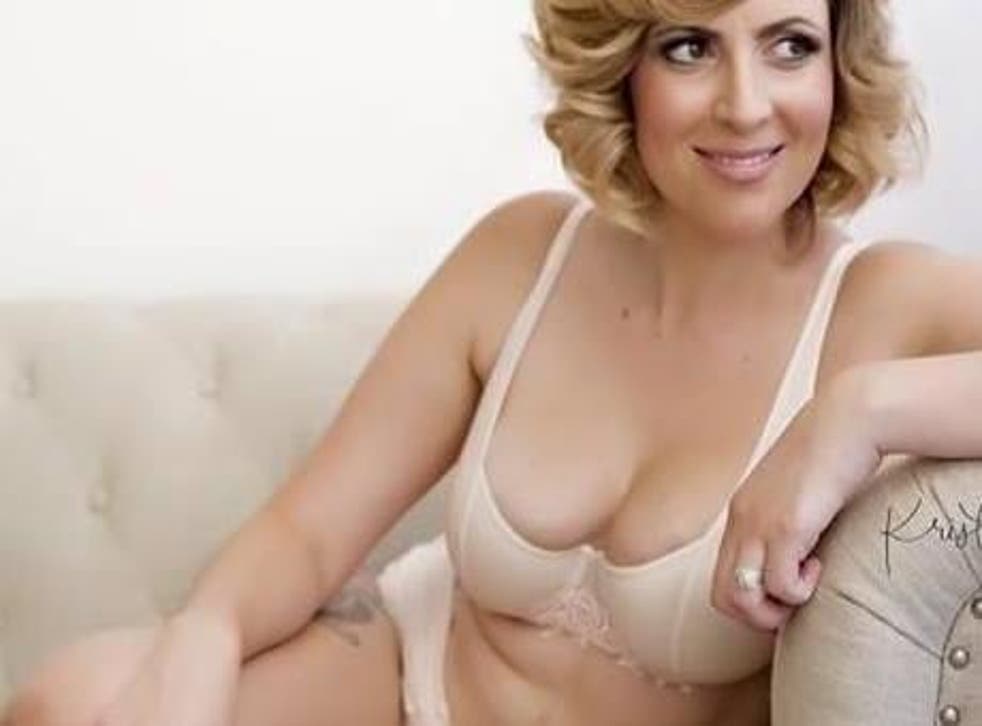 Woman with Crohn's disease shows off her ileostomy bag to inspire body positivity
'My body is scarred and battered. I've survived'
A new mum with Crohn's disease is sharing candid photos of her and her ileostomy bag to change perceptions about life with the condition.
Krystal Miller - known as Bag Lady Mama on Facebook - has amassed tens of thousands of followers thanks to her unique approach to dealing with the life-changing illness.
Living with the condition since she was 15-years-old, Miller first realised something was wrong after she was constantly sick, had diarrhoea and slept for up to 22 hours a day.
She was consequently diagnosed with Crohn's disease, an often debilitating condition that caused inflammation of the digestive system or gut.
And, just before she turned 22, Miller had surgery to have her large intestine, some of her small intestine, her anus removed and an ileostomy bag fitted. But, while it wasn't an easy decision, the 33-year-old says she doesn't regret it.
"The doctors tried everything to get my disease under control (for eight years)," she writes on her blog.
"And they now decided the time had come to have surgery. I would become The Bag Lady."
While adjusting to life with a bag meant emptying it every few hours, and changing it every few days, Miller says that the surgery gave her a new lease of life and is in no way shy about her pouch.
Instead, she wants to help others who have bowel illnesses feel comfortable with who they are and their bodies. So, she started a blog and Facebook page where she shares pictures of herself proudly showing off her ileostomy bag.
From images of her blooming baby bump to sexy lingerie snaps, the mother-of-two is de-stigmatising Crohn's by raising awareness and showing others just how amazing life can be after surgery.
And, her message certainly strikes a chord. In a matter of months, Miller's Facebook page has been inundated by a community of 'bag ladies' and 'bag men' all sharing their stories and supporting each other with an impressive 35,000 followers in total.
"I am now almost 11 years post surgery. I've had two bowel resections and now have 1.75m left of bowel. My body is scarred and battered. I've survived," Miller wrote in a recent post.
"I've looked at my body and hated it. I've despised the fact that I've had to have the surgery. I've felt disgust at my scars and bag and feared no one could find me desirable.
"I've been loved beyond measure and I've been dumped because of my baggage!
"But.... who the f*** cares about them?!! Not me! Do you know why?! Because those douche bags don't deserve me and I don't owe them anything! You don't either!
"I mean, come on! Confidence is THE sexiest thing on someone."
Join our new commenting forum
Join thought-provoking conversations, follow other Independent readers and see their replies