The woman who thinks we should use marijuana to treat pets
Danielle Blair is hoping to lead the way in using CBD to treat pets. But is it safe?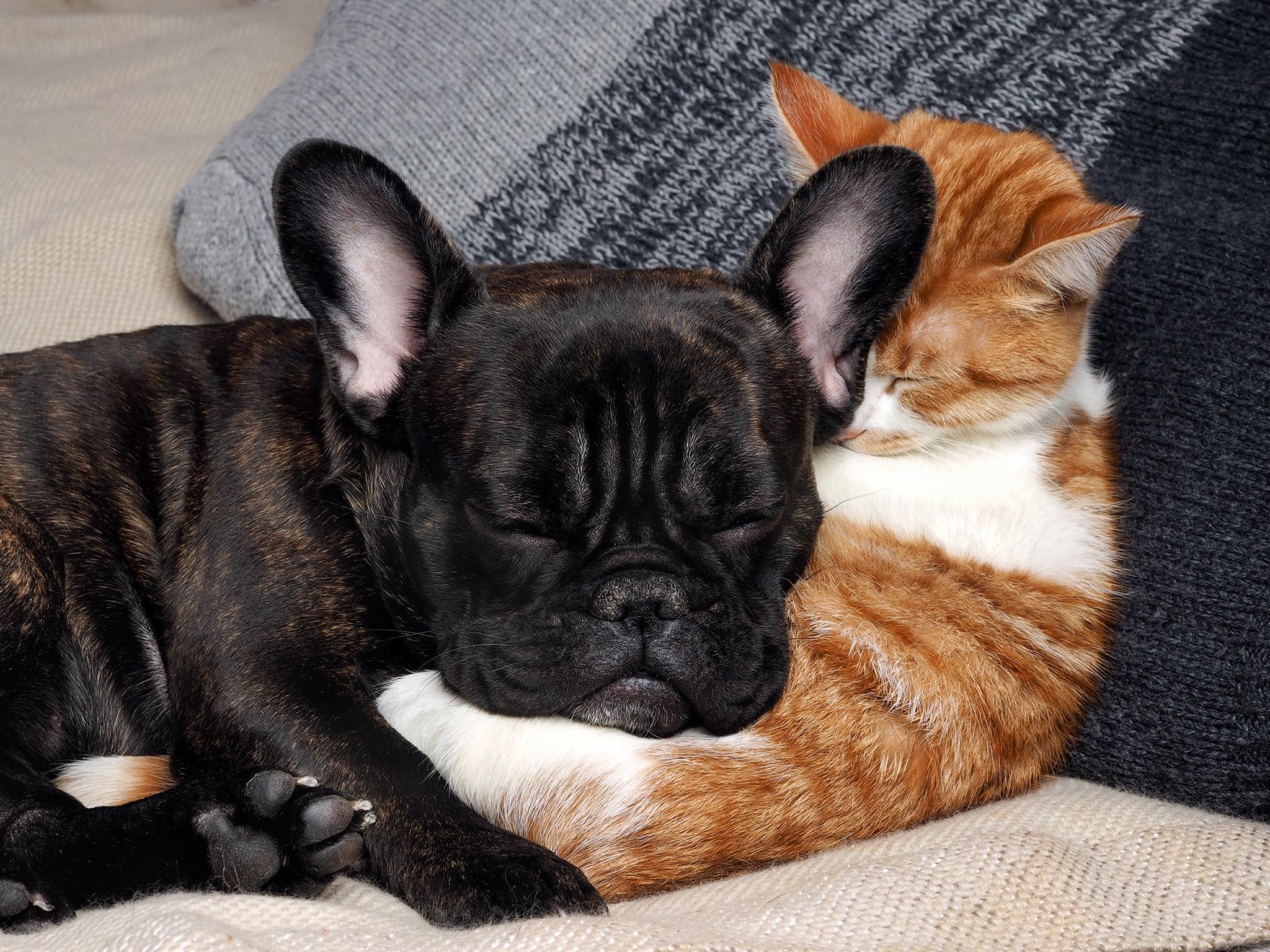 As the owner of Canada's first boutique which specialises in selling cannabidiol (CBD), one of the active ingredients in marijuana, Danielle Blair is used to pushing boundaries. So to her, using CBD on animals is as normal as giving it to humans.
In recent years, the evidence that cannabis can be used to treat chronic pain and mental illness among other conditions has stacked up, and the drug is being legalised in more and more countries, from certain states in the US to Jamaica. Meanwhile in Canada, Prime Minister Justin Trudeau recently pass a law legalising cannabis that should come into effect by 2018. For now, medical marijuana producers can sell cannabis-based oils to those with a prescription.
Blair is among those leading the charge. She owns the Calyx Wellness Centre in Parkdale, Toronto, where she offers services from massage and Japanese healing facials, to yoga and meditation classes.
"Just like humans our pets have the endocannabinoid system in their bodies," Blair explains to The Independent. "I started offering products for pets because just like humans pets benefit from CBD. In fact, CBD has been scientifically proven to modulate and repair many physiological systems in the brain and body."
Blair says was first convinced of the healing effects of CBD after she witnessed how it helped her husband. After he suffered from a brain tumour aged 21, he had struggled with the side effects of medication prescribed to him for headaches and nerve damage. She says that his pain faded when he started started to use CBD.
So, when her dog injured it's knee she took a punt on CBD. Blair says that her dog seemed better with a few days.
Cannabis around the world
Show all 13
"We were in and out of countless vet visits which cost $750 and was told it was going to cost us $4000 for a knee surgery but don't need too because CBD solved the problem. I've now been recommending CBD oil to all my friends and family," she says.
Blair adds she's also seen the effects of CBD on a tiny Dachshund with cancer which suffered from skin sores. "Once she started taking the CBD her skin cleared, she started eating again, she had more energy, and she started taking long enjoyable walked with her owner again and stayed with him in a comfortable state for another year."
"Once she started taking the CBD her skin cleared, she started eating again, had more energy, she started taking long enjoyable walked with her owner again and stayed with him in a comfortable state for another year."
While anecdotal evidence doesn't prove that CBD works and you can't ask a dog if it feels totally cured, evidence points towards the fact that the treatment works on other mammals because their bodies process the chemical the same as humans. However, there are fears that owners will get the wrong idea and feed their pets THC, another ingredient in cannabis which is toxic to dogs. And as the market isn't regulated, the VetStreet veterinary website warns owners that not all brands will be suitable for their pets due to the ratios of THC and CBD in products.
Besides, is it really ethical to get your dog stoned? Blair stresses that this isn't a valid question, since CBD doesn't fire off the same signals are you're common or garden spliff.
"The biggest misconception is it's a cannabis product that will get their pet stoned" says Blair. "There is no way a pet would ever get stoned from CBD. If it's derived from hemp, it will have 0.03 per cent THC which you could find in a hemp heart. Pets should only be taking hemp based CBD. Cannabis derived CBD will always have more THC attached. The international standard for a THC product is 0.3 per cent."
As there are currently no regulations or licenses for the hemp extract products that Blair is selling on the Canadian market, she says she and others like her need to set the standards.
"We try to do everything right from lab testing to proper packaging. I'm sure the government is watching over what we do but at these point they are focused on other more important things like legislation and what that will look like for Canadians. I'm not sure if pet products are even in the regulation scope at this point. I would hope so as medical benefits from hemp for humans and pets are much more important than making it available for recreational use to start. Medical should be first."
Join our commenting forum
Join thought-provoking conversations, follow other Independent readers and see their replies