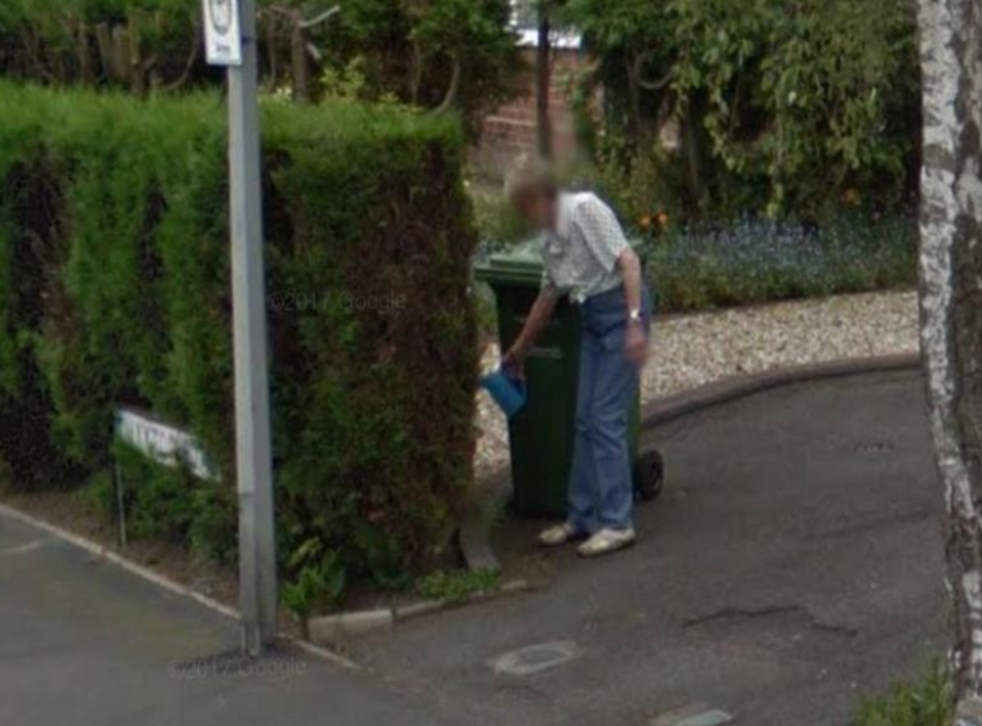 Woman spots her mother on Google Earth 18 months after she died
'I think someone wanted me to see this'
An American woman living in the UK was left stunned after she saw her mother pictured on Google Street View, 18 months after she passed away.
Denise Underhill, who moved from Florida to Tamworth, Staffordshire, was given the fright of her life when she saw her mother, Beryl Turton outside their old home, watering the plants.
"As I went about my housework, I somehow instantaneously had the impulse to call my mother but realising that it was completely out of the question," she told the Tamworth Herald.
"I decided to Google Earth my mother's home to see how it looked, considering, since she had passed away in 2015 and the property had been sold."
After Underhill located the home on Chaytor Road, which she recognised thanks to a tall silver birch tree, and zoomed in on the street view, she spotted her mother pottering around in their old garden in a photograph that had clearly been taken years earlier.
"I got the BIGGEST surprise EVER! I just couldn't believe it, she told the Herald. "At the foot of the driveway was my mother. She was watering the garden, just as she always did.
"I was absolutely astounded – it made my day. You never know what photos are being taken but they really do last a lifetime.
"I think someone wanted me to see this."
With hundreds and thousands of photographic contributors, you can now easily view many parts of the world on Google Earth, with some pictures dating as far back as 2008.
Now most of the imagery, a lot of which is acquired by vehicles with mounted cameras, is regularly updated each year.
Join our new commenting forum
Join thought-provoking conversations, follow other Independent readers and see their replies