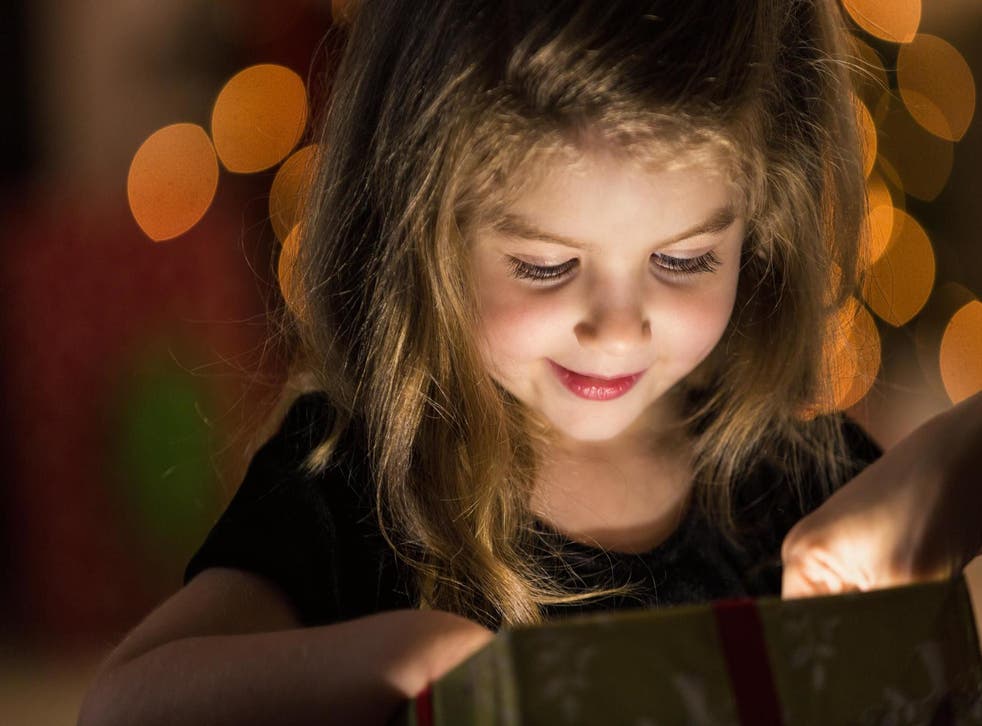 Woman shares story of the nicest Christmas present she'd ever received - and it goes viral
'That gift really was everything'
Olivia Petter
Monday 04 December 2017 13:42 Comments
A woman's heart-warming Twitter thread about the nicest Christmas gift she'd ever received has gone viral.
Hayley Webster posted the Tweet on Sunday morning and it has since been re-tweeted more than 13,400 times and received 46,000 likes.
Her story has even been shared by J.K Rowling, who re-tweeted the thread to her 13.6m followers.
"I'm going to write a thread about the nicest Christmas gift I ever received," Webster begins.
"I was nine years old. I think it cost the person who gave it to me about £1.50."
The Norfolk-based writer went onto explain how her parents had been living apart at the time and family tensions were rife, particularly between her father and her five-year-old sister.
Webster was nine-years-old at the time and explained that this was the year that the film The Snowman was very popular.
She explains how she became enraptured by the film and its theme song, Howard Blake's "Walking in the Air".
However, the majority of that Christmas was spent by Webster doing her best to ensure her younger sister was having enough fun to not be distracted by their parents' separation.
Webster explained that nobody had really noticed what she had been doing for her sister - which included decorating her lunchbox and telling her festive bedtime stories - except for her father's girlfriend.
"One weekend, just before Christmas, she said to me, 'You've made Christmas really magical for your sister, you really have.' And I puffed up, all proud and happy. Then she said, 'It seems such a shame nobody does that for you.' I didn't really understand what she was saying."
Webster explains how later that week she awoke to find an envelope waiting for her downstairs.
Inside was the sheet music for "Walking in the Air" which Webster revealed she had desperately been trying to teach herself on the piano.
"It was the nicest thing, the loveliest, kindest, small, lovely thing. It made a difference to me, a huge difference. I remember it every year, every single year," she writes on Twitter.
Webster explained how the thoughtful gift taught her the importance of showing people attention, kindness and love, particularly during times of turmoil.
"Notice people," she concludes.
"Show them they matter. It's the best advice I could ever give anyone. Not just at Christmas."
Register for free to continue reading
Registration is a free and easy way to support our truly independent journalism
By registering, you will also enjoy limited access to Premium articles, exclusive newsletters, commenting, and virtual events with our leading journalists
Already have an account? sign in
Join our new commenting forum
Join thought-provoking conversations, follow other Independent readers and see their replies