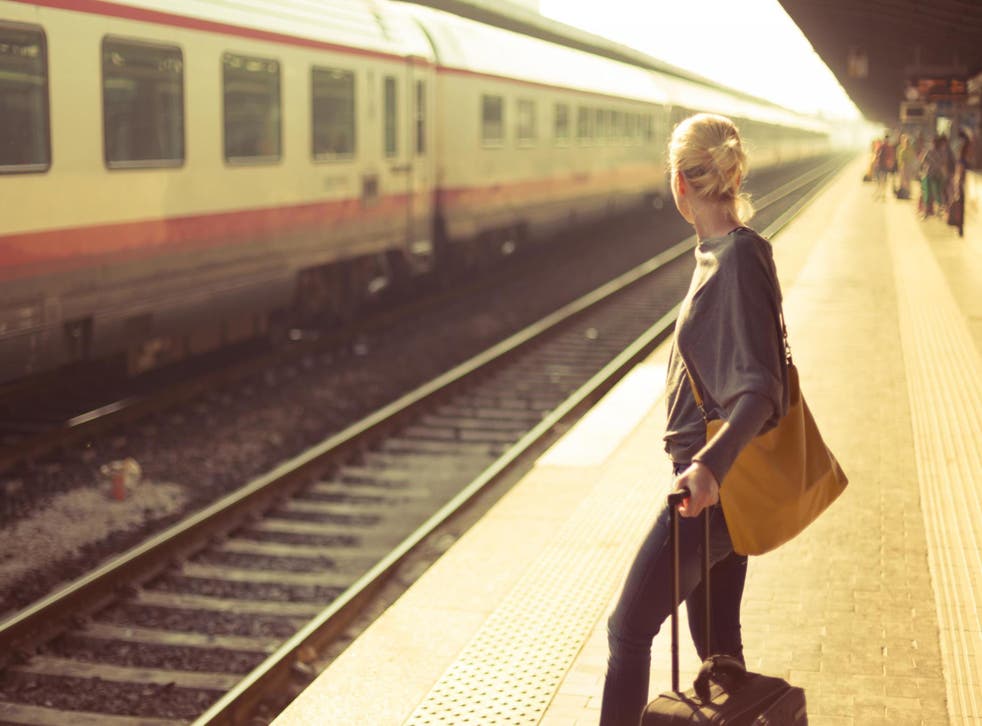 Woman describes moment she saved two young girls from a 'creepy' man on Cambridge train
She remained extra sweet in an effort to keep the situation from turning violent
A woman has shared her account of a man getting too close to young girls on a train and what happened after she intervened to remind people to step in and trust their instincts.
Marilia Savvides, from London, was taking the train from Cambridge when she noticed two young girls sit down in the mostly-empty carriage.
Just minutes after, Savvides witnessed a man walk into the carriage and sit down next to them, despite plenty of empty seats.
According to Savvides, it was at this moment her brain went "red flag" so she moved her own seat to be closer to the girls, should anything happen.
She wrote: "Immediately my brain went 'red flag' so I moved to an empty single seat next to them. He proceeded to talk at them for ages. Girls visibly uncomfortable. He was in his 50s. Telling all kinds of weird stories, interrupting these kids, asking them what they're doing etc.
"I'm eavesdropping and I realise he's followed them from another carriage. These girls are being SO polite due to sheer fear and I am livid. When he asks them where they go to uni and they just keep saying London he laughs and says 'alright you don't want to tell me, fine.'"
Savvides, noticing that the man is attempting to "guilt trip" them into telling him details, decided to step in.
"So I extra politely asked him if it was time for the girls to just hang out and for him to move on," she recalled - which set the man off.
In addition to ranting at Savvides for her intrusion and insisting that he was a "good bloke," the man also threatened to call the police on her - all while Savvides remained "extra sweet."
The aggressive response came in spite of Savvides remaining polite and "managing a creep's feelings in case he turns violent."
Savvides concluded her story, which ended with the girls thanking her for having the courage to intervene, with some advice: "Long story short, predators are master manipulators and prey on young women who are afraid of seeming rude and setting creepy men off. If you see something, SAY something," she wrote.
The story has received more than 21,000 likes and gone viral and it's prompting other people to share their own similar experiences and advice for what to do in these situations of "navigating men's entitlement" - which are all too common.
"And be firm in your rejections. You owe them nothing," one woman added.
Another said: "Reading all these replies makes me so mad. I don't know one woman who hasn't had to put up with this in some way or another."
Thousands march against sexism

Show all 5
And others are thanking Savvides for her bravery and for rescuing the girls from the situation.
"Good for you for standing up to him on the girls' behalf. You were uneasy at your 'appeasement' tactic but that was exactly what was necessary to ensure the safety of you and the girls. The whole thing is disgusting, but you were brilliant," one person wrote.
Register for free to continue reading
Registration is a free and easy way to support our truly independent journalism
By registering, you will also enjoy limited access to Premium articles, exclusive newsletters, commenting, and virtual events with our leading journalists
Already have an account? sign in
Register for free to continue reading
Registration is a free and easy way to support our truly independent journalism
By registering, you will also enjoy limited access to Premium articles, exclusive newsletters, commenting, and virtual events with our leading journalists
Already have an account? sign in
Join our new commenting forum
Join thought-provoking conversations, follow other Independent readers and see their replies