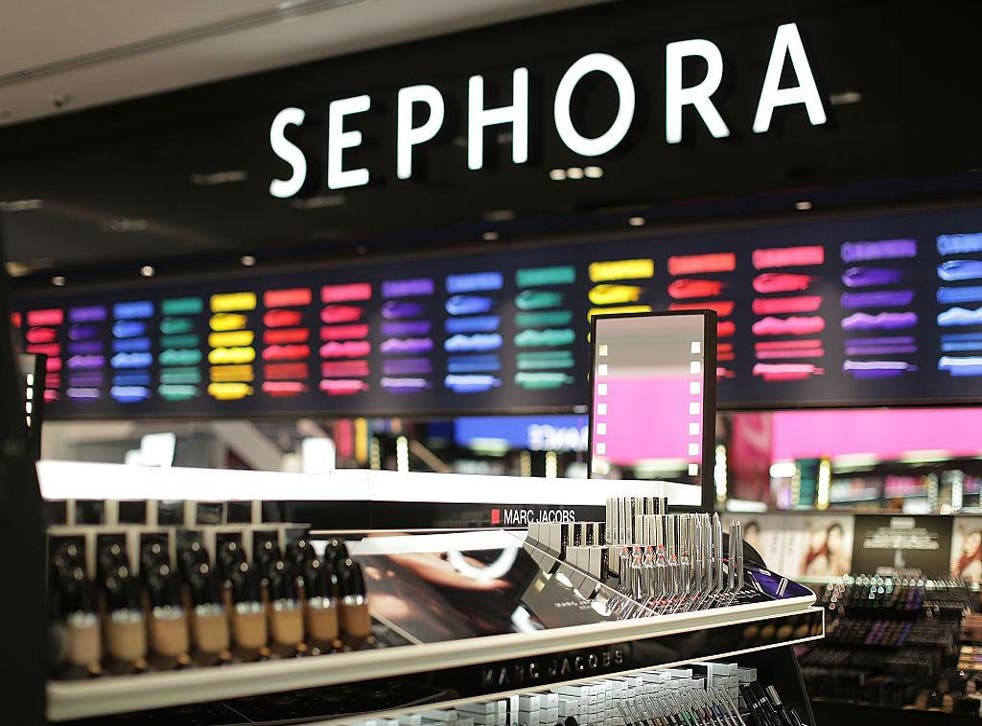 Woman sues Sephora after claiming lipstick sample gave her herpes
Now she's warning others about the dangers of in-store testers 
Sarah Young
Thursday 02 November 2017 10:25 Comments
A woman from California is suing beauty giant Sephora after claiming she contracted herpes from using one of the store's lipstick samples.
Elena Davoyan says she had never had herpes or cold sores prior to visiting the store back in October 2015, but after testing a "common use" sampler at a Los Angeles branch she was diagnosed with the viral disease, TMZ reports.
Now, in a bid to warn other make-up fans about the danger of testing in-store cosmetics Davoyan is suing Sephora for $25,000 for emotional distress in addition to liability, negligence and intentional infliction, according to court documents.
As such the lawsuit, which has been filed by lawyer Robert Kransey, argues that the store encourages communal lipstick use and that many of its displays fail to warn customers of the dangers of using them.
Davoyan also claims that Sephora doesn't have satisfactory practices in place to avoid herpes exposure, such as providing customers with "lipstick wands or swabs."
"The bottom line is that (there) are numerous simple solutions to prevent the spreading of diseases through lipstick testers, and that is Sephora's responsibility," the lawsuit reads.
In response, Sephora says that customer safety is their first concern.
"The health and safety of our clients is our foremost priority," the brand told Daily News.
Bright Red Lipsticks

Show all 8
"We take product hygiene very seriously and we are dedicated to following best practices in our stores."
Amesh Adalja, an infectious disease specialist from Johns Hopkins University, told Live Science that while it is possible for a person to contract herpes from a lipstick, it is not common.
Instead, it's likely that the person already had the virus: "I would suspect that many people who think they get herpes from certain things were already positive [for the virus], because it's such a common and unavoidable infection," he said.
That being said, with a 2005 Rowan University study revealing that public make-up testers carry staph, strep and even E. coli bacteria, it makes sense to take precautions when using beauty samples.
While many stores already clean their products, you can use rubbing alcohol to wipe the product down or alternatively use a Q-tip or sample sponge instead of applying it directly.
The Independent has contacted Sephora for comment.
Register for free to continue reading
Registration is a free and easy way to support our truly independent journalism
By registering, you will also enjoy limited access to Premium articles, exclusive newsletters, commenting, and virtual events with our leading journalists
Already have an account? sign in
Join our new commenting forum
Join thought-provoking conversations, follow other Independent readers and see their replies