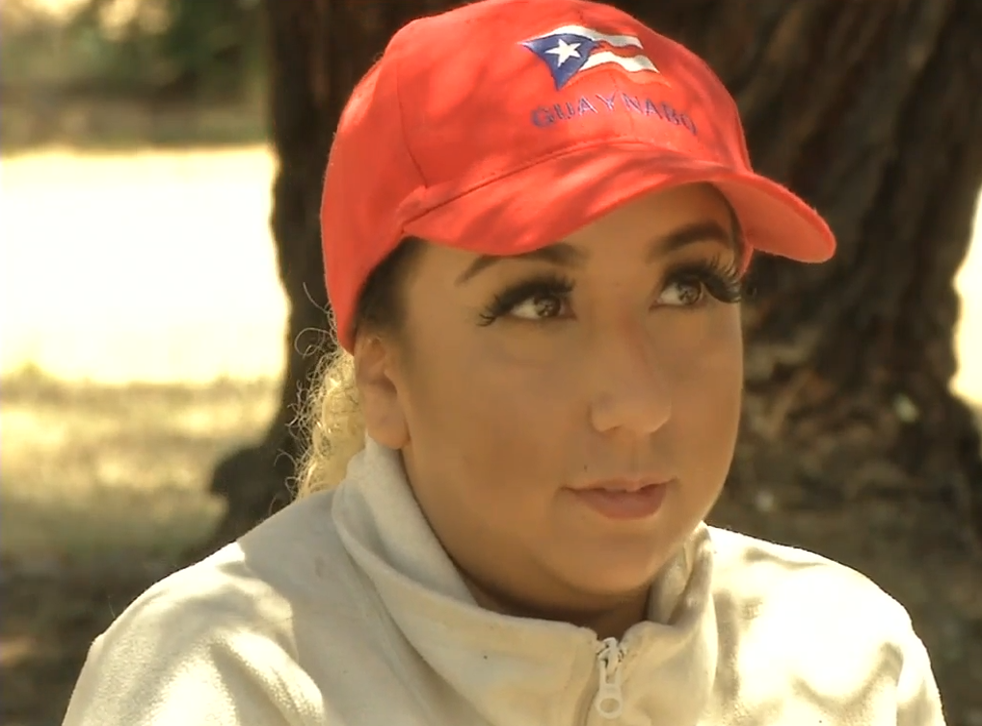 Woman who had sex with 'dozens of police officers' receives $1m settlement from City of Oakland
"I feel happy that I can close this chapter and move on with my life"
Rachel Hosie
Thursday 01 June 2017 10:16 Comments
Oakland City Council in California is paying out nearly $1 million (£777,800) to a young woman who identified herself as an underage prostitute after a scandal that has seen her claiming to have had sex with two dozen of their former police officers.
Jasmine Abuslin, who went by the name Celeste Guap, is now 19 but found herself at the centre of the East Bay police sex scandal after sleeping with several police officers from the age of 17 - the age of consent in California is 18.
A settlement of $989,000 (£769,200) was agreed, although about a third will go to her attorney.
Abuslin says the settlement is less than she'd been hoping for but is happy nonetheless.
"I feel happy that I can close this chapter and move on with my life," she said.
The original claim, made by a different attorney, was for $66 million (£51 million), but Abuslin says that wasn't her idea: "I never came up with those numbers, those large numbers, I never came up with those."
She claims she had sex with over two dozen police officers from Oakland, Richmond, Livermore and Alameda and Contra Costa County sheriffs, ABC News reports.
The reason the payout is so high is the behaviour of the policemen involved in the scandal:
"Most importantly, this case is about bad, bad, outrageous behaviour on the part of people who are police officers, who were sworn to uphold the law and engage in regular contact violating the oath of law enforcement they had taken," attorney John Burris said.
Abuslin claimed many of the officers encouraged her to work on the streets - some paid her for sex, one gave her Cheetos, according to the Mail Online.
Her lawyer at the time said it was akin to "modern day slavery."
One police officer committed suicide in 2015 after Abuslin threatened to expose the fact that they'd had sex when she was 17.
At least five of the Oakland officers allegedly involved with Abuslin are facing criminal charges, for example, for having oral sex with a minor and failing to report suspected child abuse.
"It was the best interest of the city to settle this matter quickly and fairly. We need to focus our attention on rebuilding the public trust that was so damaged by this incident," Mayor Libby Schaaf said.
Abuslin has said she plans to return to school and pursue a career working with animals.
Register for free to continue reading
Registration is a free and easy way to support our truly independent journalism
By registering, you will also enjoy limited access to Premium articles, exclusive newsletters, commenting, and virtual events with our leading journalists
Already have an account? sign in
Join our new commenting forum
Join thought-provoking conversations, follow other Independent readers and see their replies