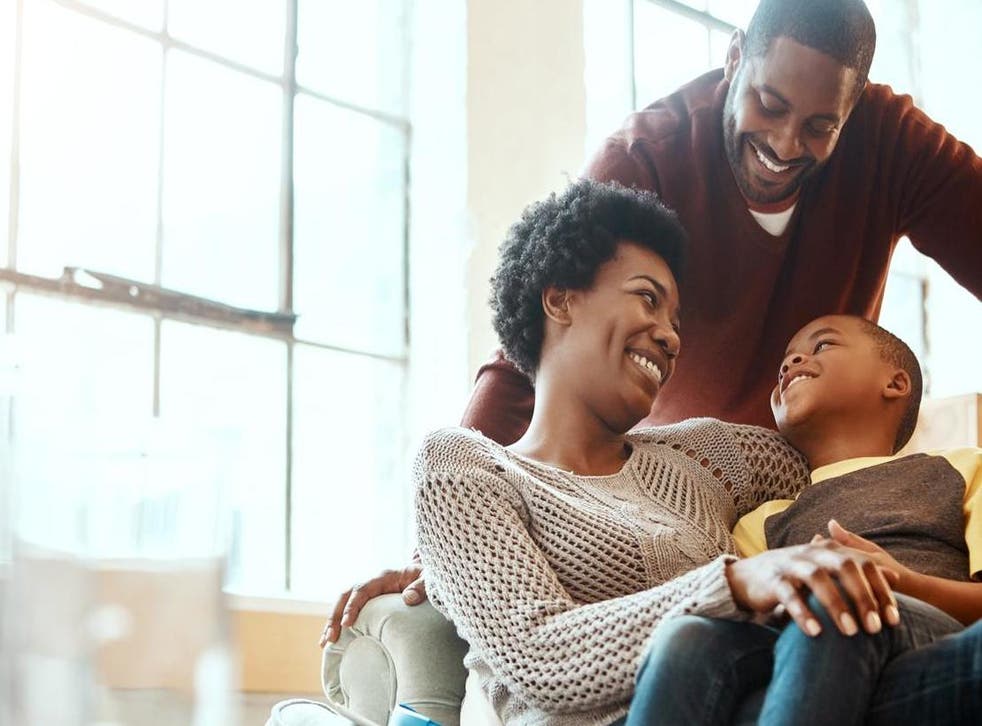 One third of women think they're a better parent than their partner, study finds
And a third of men agree
Sarah Young
Tuesday 14 August 2018 14:54 Comments
Parenting isn't easy and it's common for mothers and fathers to worry about how well they are raising their offspring but, according to a new survey, women feel considerably more confident in their roles than men.
The YouGov Omnibus survey, which questioned more than a thousand heterosexual and same-sex parents with children under the age of 18, found that a third of women consider themselves to be a better parent than their partner with the same portion of men in agreement.
Roughly half of the parents surveyed (54 per cent of men, 53 per cent of women) said they think both partners parent equally as well.
However, 34 per cent of women admitted that they thought they were the better parent with 32 per cent of men thinking they are worse than their partner.
Similarly, just six per cent of women felt their partners were better, while only six per cent of men said they considered themselves to be the better parent.
The survey also highlighted just how much parents worry about how well they are raising their children with more than two thirds saying they do so either "very often" or "quite often".
Despite their concerns, the majority of mums and dads (55 per cent) were found to consider themselves good parents while 13 per cent branded themselves as "excellent."
Only two per cent considered themselves "bad" parents, while a statistical zero per cent said they though they were "terrible" parents.
The survey also revealed that fathers are less likely to worry than mothers.
Among self-reported "excellent" fathers, 56 per cent worry very or quite frequently, compared to 60 per cent of "excellent" mothers.
This gap widens to 62 per cent of "good" dads vs 78 per cent of "good" mums, and is 62 per cent vs 87 per cent respectively between men and women who rate themselves "average" parents.
Speaking of the findings, Dr Jeremy Davies, spokesperson for The Fatherhood Institute tells The Independent: "It's no surprise that more mums feel they are better parents: our gender pay gap and maternalistic parenting leave system push them to do more of the hands-on parenting, while dads focus on paid work outside the home.
"Many mums find themselves 'taking the lead' at home, and feeling more responsible (and worried), as a result; some dads become parenting assistants rather than equal partners, and may lose confidence in their own abilities.
"If we gave all new fathers protected time to look after their babies solo, mums and dads would be more likely to learn parenting skills and strategies at a similar rate, and consequently to feel equally capable."
Ben Glanville, head of YouGov Omnibus UK adds: "The prospect of raising a child often fills expectant parents with trepidation, and our data shows that the majority of mums and dads frequently fret about how well they are doing.
"These feelings seems to be part and parcel of the role, however, with the majority of parents confident that they are doing a good job in spite of their worrying.
"Dads do seem more laid back than mums, and this could be in part why so many of them admit that they think their partner is a better parent than them."
Meanwhile, parenting coach Sue Atkins says it's important to remember that parents need to work together with each offering something different, but not necessarily better, to their roles.
"It's all about having similar values and passing them on to your children, working as a team," Atkins tells The Independent.
"Often parents parent the way they were parented - it's about singing from the same song sheet, working together and keeping the lines of communication open. Dads bring different attributes to parenting - more rough and tumble for example, while lots of mums bring empathy, understanding and more of an emotional listening ear.
"Each parent brings their own style, so the best of both worlds perhaps?"
Interestingly, Anita Cleare from The Positive Parenting Project thinks the results of this survey "reflect the socio-historical reality that mums still tend to put in more childcare hours than dads."
"There is no inherent reason why one gender should be 'better' at parenting than another. In essence, we get good at what we practice. Learning to tune into your child, read their signals and influence their behaviour is a something we learn by trying something out, getting it wrong and reflecting on how different strategies work. If dads have less time with children, they have fewer opportunities to hone their parenting skills."

Cleare adds that it can be easy for mothers and fathers to fall into the habit of grading their performance as parents but that, ultimately, good parenting boils down to secure boundaries delivered with love and kindness.
"To be happy with ourselves as parents we have to learn to be comfortable with the fact that on any given day we will never know whether we have made the right decision or said the right thing. And that's ok."
Register for free to continue reading
Registration is a free and easy way to support our truly independent journalism
By registering, you will also enjoy limited access to Premium articles, exclusive newsletters, commenting, and virtual events with our leading journalists
Already have an account? sign in
Join our new commenting forum
Join thought-provoking conversations, follow other Independent readers and see their replies