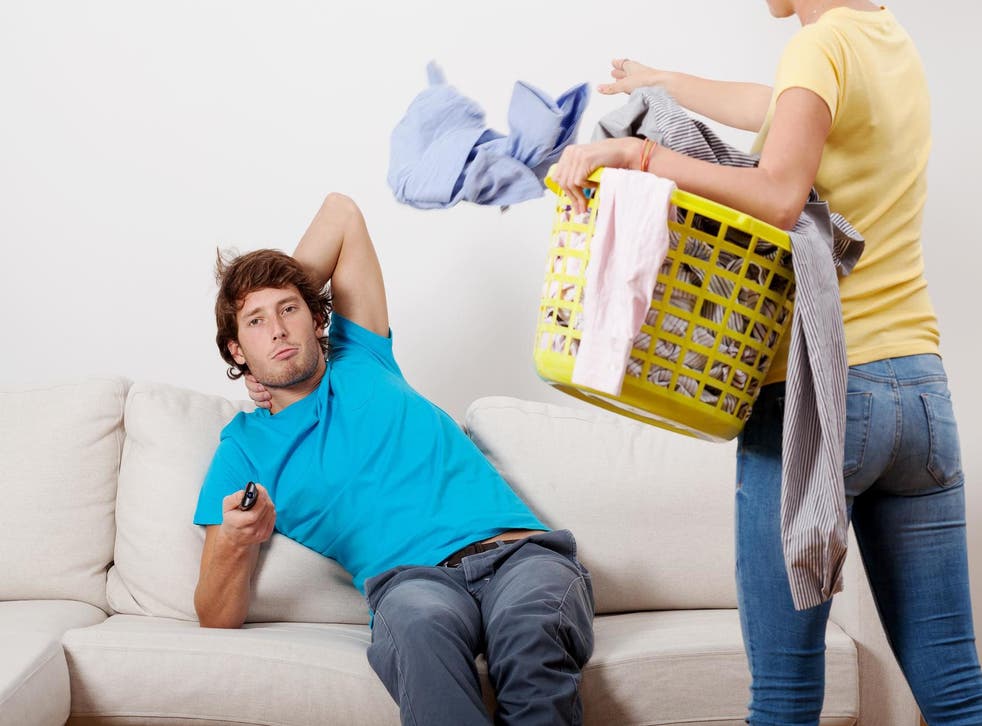 Women have five hours fewer free time than men because they do more household chores, finds survey
'They spend more time completing unpaid work'
Men enjoy an average of 43 hours of leisure time a week in comparison to women who have five hours less, a new survey has found.
The ONS report revealed that women took just 38 hours of leisure time a week in 2015, during which time they were either resting or socialising.
Analysis suggests that women may have less free time than men because they spend more hours completing chores around the house.
The ONS findings also show that the average amount of leisure time for men has risen since 2000 while it has dropped for women.
"Leisure time for women could be less than for men because although women are more frequently engaged in part-time work than men, they spend more time completing unpaid work such as household chores and childcare," the report states.
"The hours spent on unpaid work are likely to replace those hours that could have been spent on leisure activities."
The majority of leisure time for both genders was spent consuming media i.e. reading, listening to music or watching TV.
However, the survey found that the older people get, the more leisure time they take.
People aged 25 to 34 took the least amount of leisure time in comparison to any other age group whereas those aged 65 and over took the most, though men still exceeded women in this category.
This disparity could be because people in the elderly age bracket are likely to have older children and may have possibly retired.
Those aged 16 to 24 took the highest amount of leisure time a week, which the ONS speculate may be because many people within this age bracket are students without full-time jobs.
Register for free to continue reading
Registration is a free and easy way to support our truly independent journalism
By registering, you will also enjoy limited access to Premium articles, exclusive newsletters, commenting, and virtual events with our leading journalists
Already have an account? sign in
Register for free to continue reading
Registration is a free and easy way to support our truly independent journalism
By registering, you will also enjoy limited access to Premium articles, exclusive newsletters, commenting, and virtual events with our leading journalists
Already have an account? sign in
Join our new commenting forum
Join thought-provoking conversations, follow other Independent readers and see their replies