BBC 100 Women 2018: The trailblazing women we should all get to know
It includes Jameela Jamil, Chidera Eggerue, Shaparak Shajarizadeh and many more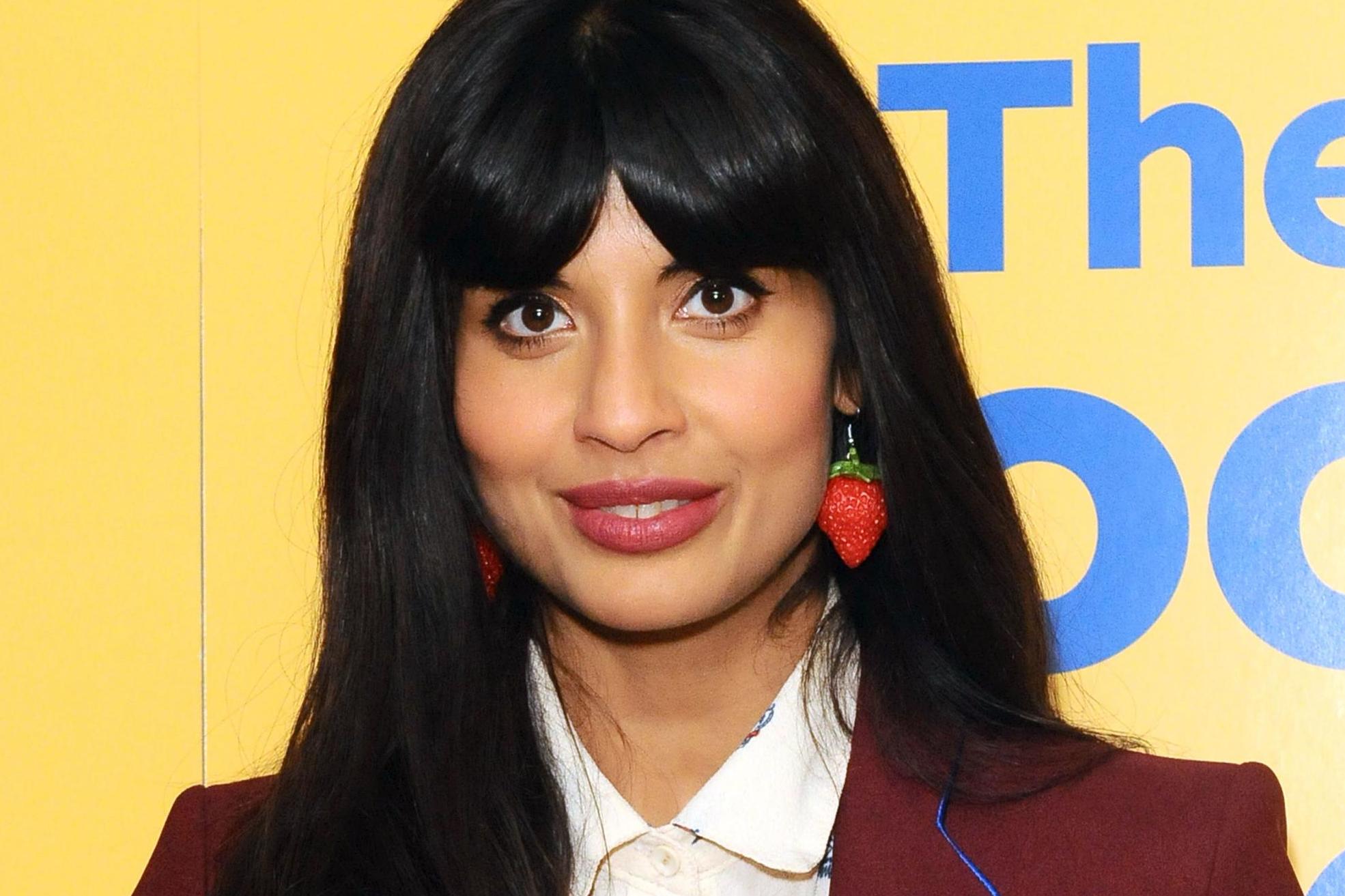 BBC 100 Women has revealed its list of 100 influential women from around the world for 2018.
From #MeToo to Northern Ireland's abortion vote and the unprecedented number of female candidates in the US midterms, the last 12 months have seen women achieve great things against the odds.
To honour this, the BBC has launched its annual #100Women season today, which aims to inspire people by sharing the stories of trailblazing women across the globe "who are using passion, indignation and anger to spark real change".
This year, the list includes a diverse range of female figures from leaders in politics, arts and business to everyday heroes fighting for what they believe in.
Spanning more than 60 countries in total, the women chosen for 2018's offering range in age from 15 to 94 and will use the next three weeks to share their inspiring stories.
Among those who made the cut this year are Jameela Jamil, who launched the social media platform @i_weigh; Svetlana Alekseeva, a Russian model who, after surviving a fire that burned almost half her body, is helping people with scars feel positive about their bodies; and Shaparak Shajarizadeh, an activist who publicly removed her headscarf to oppose the compulsory hijab rule for women in Iran.
Alina Anisimova, a 19-year-old student who leads the Kyrgyz Girls' Space School also features on the list alongside Chidera Eggerue, the best-selling author and activist behind the social media movement #saggyboobsmatter.
The list also features authors, photographers, lawyers, mothers and teachers who are all standing up and speaking out.
Here are the first 20 women to be named on the BBC 100 Women list for 2018:
(Ordered, in alphabetical order, by name, age, profession, country of birth, biography)
Abisoye Ajayi-Akinfolarin, 33 - Social impact entrepreneur, Nigeria - The founder of GirlsCoding, an NGO that teaches girls how to code, design and build websites that help solve problems in their communities.  
Esraa al-Shafei, 32 - Executive director of not for profit Majal.org., Bahrain - Esraa  founded a diverse number of digital platforms to give a voice to those under-represented in the Middle East and North Africa.
Svetlana Alekseeva, 18 - Model, Russia - Svetlana survived a fire that burned almost half her body and now works to help people with scars feel positive about their bodies.
Lizt Alfonso, 51 - Director and choreographer, Cuba - Lizt has created an internationally recognised fusion dance company which has performed in hundreds of cities across the world.
Nimco Ali, 35 - Writer and activist, Somaliland - Nimco is an award-winning FGM (female genital mutilation) activist.
Isabel Allende, 76 - Author, Peru - Isabel, who was born in Peru to Chilean parents, is the world's most widely read Spanish-language author and has sold more than 70 million books in 42 languages.
Boushra Yahya Almutawakel, 49 - Artist, photographer and activist, Yemen - Boushra is the first female Yemeni professional photographer, whose work has been featured in international publications and acquired by the British Museum.
Alina Anisimova, 19 - Student programmer, Kyrgyzstan - Alina leads the Kyrgyz Girls' Space School, which aims to send the country's first satellite into space.
Frances Arnold, 62 - Professor of chemical engineering, bioengineering and biochemistry, US - Frances is the recipient of the 2018 Nobel Prize for Chemistry, and her work on enzymes is used in laboratories, making everything from advanced medicines to biofuels and laundry detergents.
Uma Devi Badi, 54 - MP, Nepal - Uma is from the Badi community, which is considered "untouchable" in Nepal, and is working to change that perception.
Judith Balcazar, 65 - Retired fashion designer, UK - Judith ran several fashion companies before going on to co-found the company Giggle Knickers, which makes special underwear for women who suffer from urinary incontinence. 
Cindy Arlette Contreras Bautista, 28 - Lawyer, Peru - Arlette became the face of the NiUnaMenos (Not One [woman] Less) movement against domestic violence in Peru after a video of her being attacked by her boyfriend went viral. 
Leyla Belyalova, 61 - University lecturer, Uzbekistan - Leyla is a university lecturer working to preserve Uzbekistan's mountain ecosystems and protect bird species, including raptors.
Analia Bortz, 51 - Doctor, rabbi and bioethicist, Argentina - Analia is a doctor and bioethicist dedicated to the holistic treatment of women struggling with infertility.
Fealofani Bruun, 35 - Yachtmaster, Samoa - Fealofani is the first Samoan and the first Pacific woman to hold the position of yachtmaster, and looks after a traditional voyaging canoe.
Raneen Bukhari, 31 - Curator and social media manager, Saudi Arabia - Raneen is a curator and art consultant, who also works for her family's design business.
Joy Buolamwini, 28 - AI artist/researcher, Canada - Joy is a 'poet of code', using art and research to illuminate the social implications of artificial intelligence.
Barbara Burton, 62 - CEO of BehindBras, UK - Barbara set up BehindBras, giving women prison leavers skills to start careers in the fashion industry, after finding herself behind bars in her late 50s.  
Tamara Cheremnova, 62 - Author, Russia - Tamara lives with cerebral palsy, and writes fairy tales, earning her the nickname of "Storyteller of Siberia". 
Chelsea Clinton, 38 - Vice-chair of the Clinton Foundation, US - Chelsea is the author of numerous books and the vice-chair of the Clinton Foundation, where she works on many initiatives, including those that help empower the next generation of leaders.
You can read the full list here.
Join our commenting forum
Join thought-provoking conversations, follow other Independent readers and see their replies