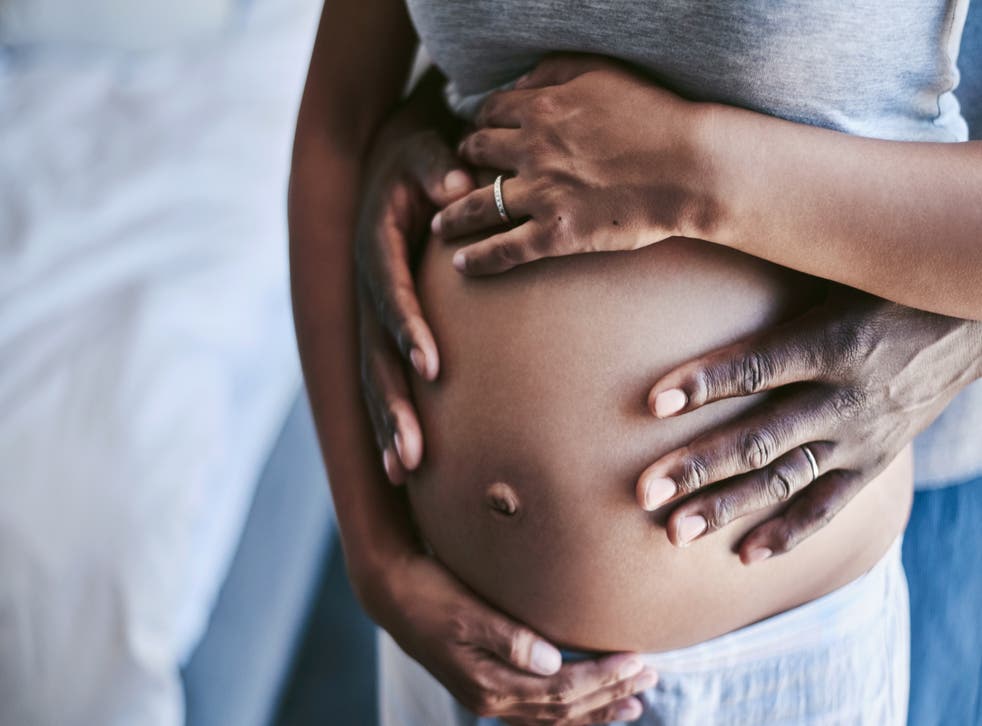 Black women in the UK are four times more likely to die during childbirth or pregnancy, report finds
'The coronavirus pandemic has brought the disparity even more starkly to the fore,' says leading professor
Emily Cope
Friday 15 January 2021 16:07 Comments
Black women are four times more likely than white women to die in pregnancy or childbirth in the UK, a report has found.
Published by the Joint Committee on Human Rights, the report also revealed that women from Asian ethnic backgrounds face twice the risk of maternal death and urged the government to introduce an NHS target to end the imbalance between ethnic groups.
Professor Maggie Rae, president of the Faculty of Public Health, said: "This year's coronavirus pandemic has brought this disparity even more starkly to the fore, and we must not lose sight of the actions that are required to address systemic biases that impact on the care we provide for ethnic minority women."
The latest figures on maternal deaths and morbidity cover the period between 2016 and 2018, showing 217 women died during or up to six weeks after pregnancy out of 2,235,159 women giving birth in the UK. A further 349 women died up to a year after pregnancy.
The Joint Committee also found that more than 60 per cent of black people in the UK do not believe their health is as equally protected by the NHS compared to white people.
And while data shows a slight narrowing of the ethnic divide – last year's report found black women were five times more likely to die – experts say the change is statistically irrelevant and not a sign of progress.
Lead author of the MBRRACE-UK report, Professor Marian Knight, added: "The drop to a fourfold difference should not be a reason to lessen our efforts."
The committee added that the reasons for such a disparity are not fully understood, but acknowledged a range of causes may be at play, including socio-economic and physiological factors.
Dr Edward Morris, president of the Race Equality Taskforce, urged the government to commit to a target of a 50 per cent reduction in maternal mortality for black, Asian and minority ethnic women over the next five years.
"Maternal mortality is uncommon so while there is an unacceptable racial disparity, even for black women the rate is low," added Knight. "But what is significant is the statistics are likely to be a marker of similar disparities in severe pregnancy complications and what we call 'near misses'.
"What needs to happen now is more comprehensive research looking at maternal morbidity. Only then can we start to monitor the variations in outcome between different groups living in different areas of the UK."
Register for free to continue reading
Registration is a free and easy way to support our truly independent journalism
By registering, you will also enjoy limited access to Premium articles, exclusive newsletters, commenting, and virtual events with our leading journalists
Already have an account? sign in
Join our new commenting forum
Join thought-provoking conversations, follow other Independent readers and see their replies